There are many changes in Windows 8. Among them dropping of Start Button and Start Menu is major one. Many users may face problems to use Windows 8 without this start menu. If you are one of them and facing problems because of that, you may create your very own Windows Start button without wasting any memory. But if you are lazy enough to do all these things by yourselt, there are many third party tools are there to bring back Start menu button in your Windows 8. Pokki is one of these. This application is developed by SweetLabs.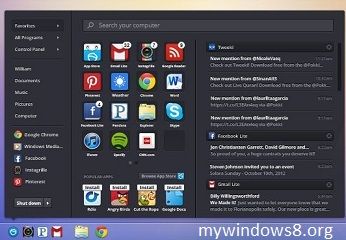 The Pokki makes your Windows 8 desktop just like the home screen of your smart phone where you can organize Pokki apps, websites, files or folders, and other important Windows applications too. You can also customize and organize the icons according to your wish. So, if you want one-click access to your Gmail inbox or you want to play your favourite game, you can have it.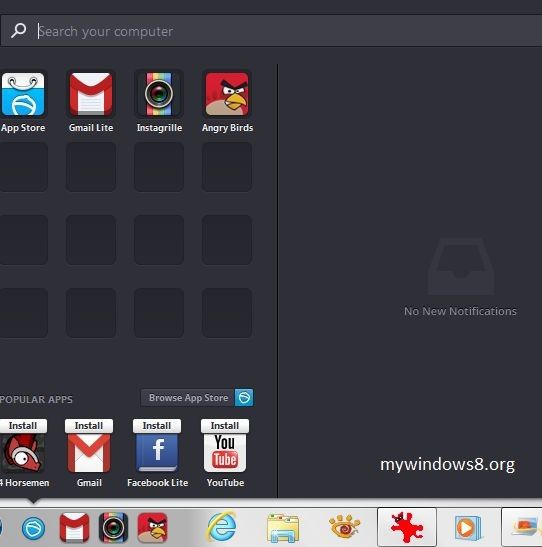 Fun and convenient desktop versions of the most popular apps and games are available for free in the Pokki App Store. You will found hundreds of free apps like Instagrille, Angry Birds, Facebook Lite, Gmail, Fieldrunners, Outlook, Pandora, Google Reader etc. in Pokki App Store. You can directly install these apps and games with a single click.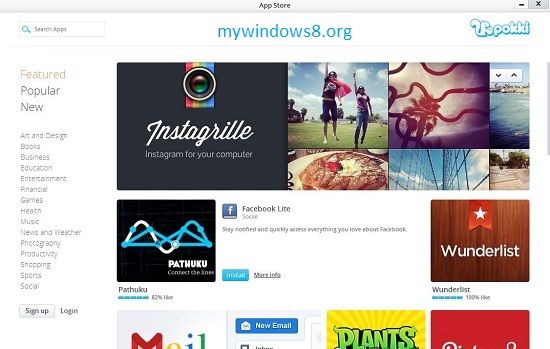 Installed apps will appear in the Pokki Menu and and will be automatically pinned to your taskbar. If you wish you can also unpin these apps from your taskbar. There is also a notification area at the right side of Pokki menu.
Search option in Pokki allows you to search within your computer and also in WEB. It is a great feature.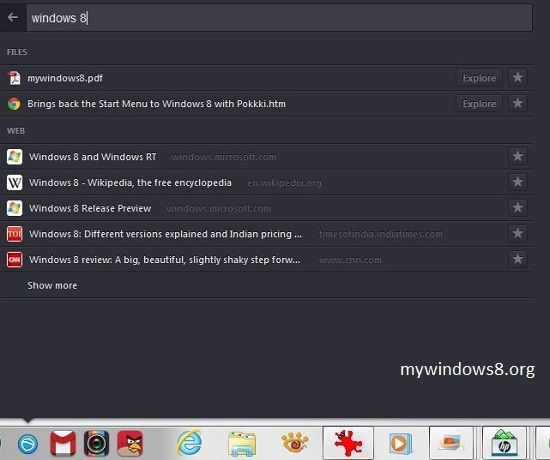 The Pokki Menu also allows you to customize your Windows 8 PC. Using Pokki you can choose to automatically boot to desktop or even completely disable the tile-based (metro) Start Screen.
All the apps that you install from Pokki App Store install with in Pokki. So you cannot uninstall them from Control Panel\Programs\Programs and Features. If you want to uninstall any Pokki app you need to right-click on the app icon then select Option -> Uninstall… option.




You can Download Pokki for free from HERE