Plex is a media streaming server that organizes all your personal videos, multimedia, arrange and stream it on your smart devices. The Plex app is available in all three major mobile platforms such as iOS, Android and Windows. You can get instant access to all your media using the mobile app. Plex can be connected with TVs.
You can have a great experience pf a home theater by adding Plex to your connected TV or streaming a variety of options like Chromecast, Roku, Google TV, smart TVs, and others.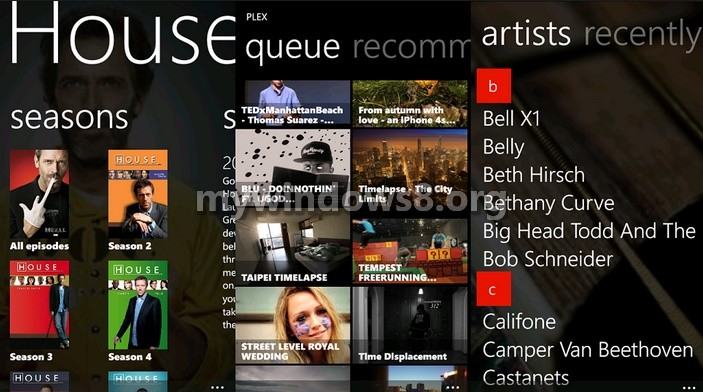 Plex has been updated and a major new feature added is the camera uploading features for both Android and Windows platforms. If you sync your app with with your phone memory, all pictures and videos you take will be stored and uploaded automatically to your Plex library. It also provides synchronization option with Windows 8. Plex is easy to use and great to experience.
These features had been reserved for those paying for a Plex Pass subscription ($3.99 / monthly, $29.99 / annually). But now we think everyone can enjoy it for free. The app is optimized for use with big screens and it supports a wide variety of formats with high-definition audio, native frame rates, and more.