Windows Platforms are usually found to be the last ones to receive any software, game or update. Globally acclaimed game maker King has finally brought the game Papa Pear Saga to Windows 10 Mobile and Windows Phones. The Papa Pear saga is a puzzle game, belonging to the same genre as Candy Crush Saga where you need to clear different pears and fruits and drop them in different urns. Players need to adopt different strategy to hit the pears with cannon balls in such a way that it earns you the highest points.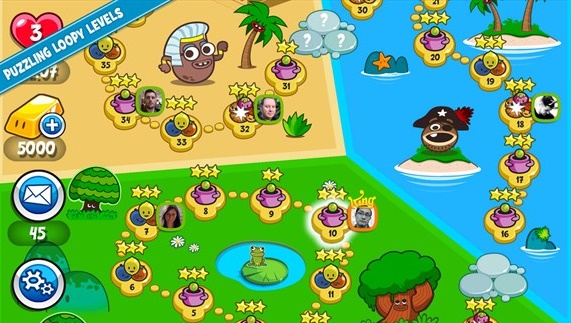 Check out the prominent features of the game as specified by King:
1. Pearfect graphics that will have you bouncing for joy.
2. Boosters and power ups to help with those challenging levels.
3. Special items to unlock by completing levels
4. Easy and fun to play, challenging to master
5. Hundreds of wonderfully wacky levels – more added every 2 weeks!
6. Leaderboards to watch your friends and competitors!
7. Easily sync the game between devices and unlock full game features when connected to the Internet.
Windows users, you can now play Papa Pear Saga and solve puzzles for free without envying Android and iOS users!
Download the app from here.