The Internet Explorer 11 or the Windows 8 and 8.1 versions of IE has some new features that make it compatible to the switch facility of the OS. As a user closes the device or the browser, SkyDrive servers come into action and synchronizes all tabs except the InPrivate Browsing tabs so that they are readily available next time the user opens it. IE synchornizes user configured settings and preferences by default because synced tabs have entry points in both IE in Windows and for Desktop.The following tutorial will help you to open synced tabs from your PCs in Internet Explorer 11 in Windows 8.1
Steps to Open Synced Tabs from your PCs in Internet Explorer 11 in Windows 8.1
1. Open the desktop Internet Explorer 11. Press Ctrl+T to open new Tab.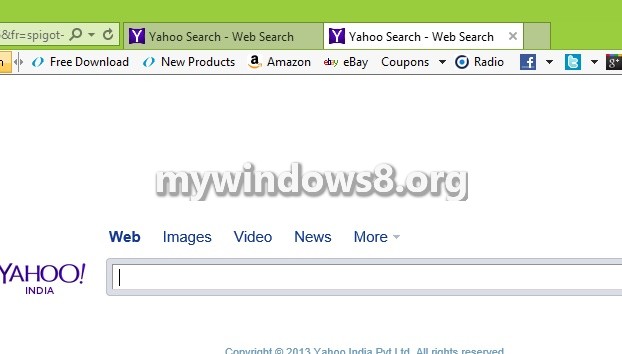 2. The new Tab page opens.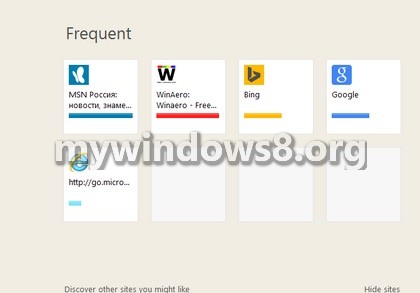 3. In the New tab page, tap on one of your PCs from where you want to show synced tabs.
4. Now, you can click on a synced tab to open that site in a tab on your current PC.