Microsoft, the world's largest software producing company after producing the large sized display tablets is now trying to improvise on the smaller sized tablets.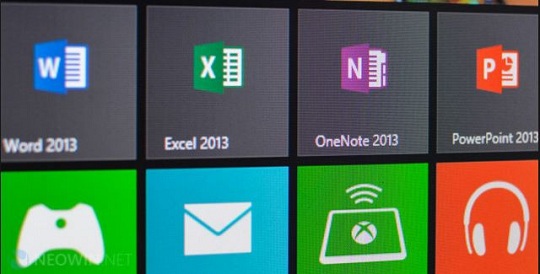 Tablets smaller than 8 inch are totally different from the standard sized tablets and different vendors are now trying
to develop the small x86 architecture with support for full version of Windows operating system.
Now a days Acer is the leading vendor in the production of tablets like the Iconia W3 while the devices with the
support of the Intel Atom Bay Trail are planning their ways to launch soon.
According to an announcement made by Redmond, it stated that small tablets with x86 architecture and Windows 8.1 opeating system will have
a copy of the Office Productivity Suite 2013. This suite will be free for the Windows 8.1 tablet users.
CFO Tami Reller on behalf of Microsoft at the Computex Taipei 2013 announced that the small sized devices will come with an Office Home and Student
Suite 2013 devoid of any charges. This announcement also applies for Iconia W3 which was recently announced by Acer.
Microsoft's Brandon LeBlanc further re-stated in a blog saying :
"Tami also shared that new small screen x86 tablets including the recently announced Acer Iconia W3,
will come with Office Home and Student 2013 right
out of the box. For both businesses and consumers, we're committed to making all Windows tablets, both x86 and ARM, great options for work as well as play."
This will make the upcoming tablets more prominent and superior with the free set of Office Home and Student 2013 in the near future.
This step will boost the sales of the tablet vendors also enhancing Micorosoft' sales with its growing demand for its Windows 8.1 OS.
Stay tuned into the BUILD developer conference for more new interesting announcements.