After a great deal of research, Microsoft has come up with the improvements to be made in its upcoming OS i.e
Windows 8.1.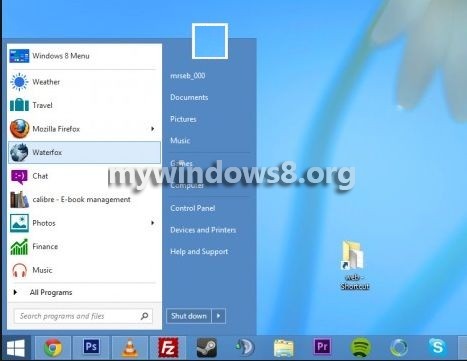 Microsoft has already announced the improvements that will be made in Windows 8.1.
In this verion, an additional option of Boot to desktop will be added that will provide the users with
greater control rather than going to the start screen instead.
The new feature is said to be taken by the camera when it was showing up on the presentation slide.
The new start screen gives us an overview of the first view and the available modifying settings.
The customizations that are to made to the start screen are :
1) Go to Desktop when a user signs in.
2) Show desktop background on the start screen.
3) Always show Start on the display when Windows key is pressed.
4) Show the apps at the first when a user goes to start
5) Show the desktop apps in the apps section.
These all will be the customisations that will be made available to the new upcoming start screen in Windows 8.1.
Microsoft will discuss about this issue at the BUILD developer conference dated 26th June in San Francisco. Microsoft
wants to provide its users with a more user-friendly interface in its upcoming operating system
so that the users can use the required apps whenever they require.
This feature will help those who want to directly go to the required place by choosing the required option. By
developing this feature it will be a boon to many a users who are presently using Windows 8 and also will turn the result in favour of Microsoft as people will and have always appreciated such type of decisions as this type of feature wasn't available to Windows 8 users ranging over 100 million.