There has always been a division between PC gamers and Console lovers and both have claimed their reasons to love the respective platforms. PC games have managed to support higher resolutions but PC gamers could never get the pleasure of sitting in the comfortable couch and play in the huge TV of living room. So in that perspective consoles were a winner. But NZXT DOKO has changed entirely the perception of PC gaming. The new DOKO device will potentially reduce the demarcation between a console gamer and PC gamer.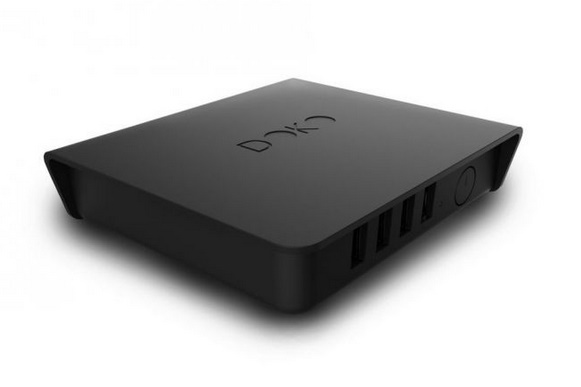 If you are wondering why NZXT DOKO is something new when there are many devices already available in market which can stream PC games, apps on TV, then you are yet to know many things. Chromcast, Steam, NVIDIA are some of the streaming devices which can be connected to a TV but they suffer numerous shortcomings. For example, NVIDIA Shield needs dedicated NVIDIA hardware. Steam needs a full fledged PC to work in compatibility with the TV and Chromcast does not support plugging of keyboards, joysticks and other USB devices. So, you can now understand that NZXT DOKO must have consolidated all these problems and find a complete solution.
NZXT said: DOKO allows you to unlock the full potential of any computer in your home, directly onto your TV. Offering complete, unrestricted access to all of your favorite multimedia sources, all of your favorite applications and all of your PC games.
NZXT DOKO is not a complete PC but a gaming PC with some special attributes. DOKO is designed in a simple small device feeding very less power. The device can stream Windows from a PC to a TV in your living room via local network.
DOKO coes with an HDMI, audio and an Ethernet port on the back of the device and four USB ports in front. DOKO can launch any video game, app, desktop applications at a resolution of 1920×1080 at 30fps and a low latency of around 50-80ms. The price is $99.99 and can be purchased from NZXT Armoy.