Lumia 730 is the upcoming smartphone that has been already coined the term "Superman". So much before the arrival of the phone in the market, it has set a craze among gadget freaks. Yesterday some pictures of the device were leaked and along with it appeared a new firmware called Debian Red. The phone is the successor of Lumia 720 that appeared in 2014. The very first look of Lumia 730 seems that it's just another mid range Windows Phone 8.1.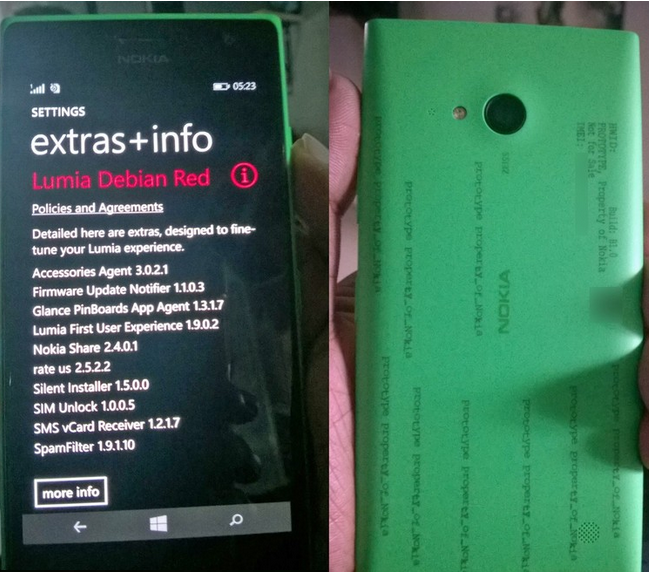 We hit upon some alleged specs but we can't guarantee if these are the official ones. The phone might sport a Snapdragon 400 with a 1.6 GHz or 1.7 GHz processor speed. Given the range of price the device won't be able to include a Snapdragon 800 processor. But one good feature is that it will have a 1 GB RAM unlike other lower end Nokia devices which usually opt for 512 MB RAM. The camera specifications match to that of its predecessor i.e. Lumia 720.
Other specs will include a 4.7-inch FWVGA display at 854 x 480 and plausible 720p resolution. A built in storage of 8 GB is there expandable upto 128 GB. Camera options include a 6.1 MP rear camera and 5MP front-facing camera with Dual SIM facility.