Great news for users of the Nokia Lumia 1520.3 and Samsung ATIV SE!! All the Nokia Lumia 1520.3; a SIM-unlocked variant of the Lumia 1520 that can run on AT&T and T-Mobile LTE bands users will be excited to hear that their phone is finally eligible for the Lumia Denim update. On similar terms, Verizon's Samsung ATIV SE is expected to receive the Windows Phone 8.1.1 update creating the joy among the device's owners.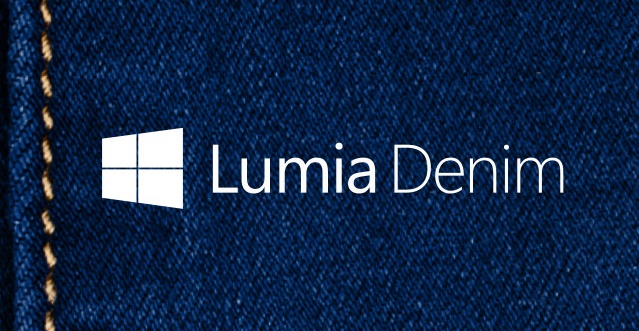 The Nokia Lumia 1520 benefits greatly from the Lumia Denim update, as the phone can now run the famed Lumia Camera 5.0 app with HDR and Dynamic Flash, not to mention much faster camera app loading time. Likewise, the phone can support Hey, Cortana to launch the personal assistant by just using your voice. Users are instructed to disable the Preview for Developers program (through the app) should they have that enabled. If you do not, your phone will report back that no update is available. The updated version numbers are 8.10.14234.375 for the OS and 02540.00019.15053.26003 for the firmware. Lumia Denim update to Nokia Lumia 1520 could provide with following some of the features:
• Cortana – The most personal digital assistants on the market will now be available in the UK and China as a Beta. India, Canada and Australia will have access to Cortana as a public Alpha. For US residents, Cortana now includes an improved natural language, car kit integration via Bluetooth for contacts, snooze reminders and calendar improvements.
• Live folders – If you prefer to keep your apps or games organized, you can now put them into folders. Simply press, hold and drag an app over another to create a new folder on the Start screen. Each folder can be renamed by tapping on the text field above the open folder.
• Apps Corner – Create a customized Start screen, where only specific apps or games are accessible. This could be particularly useful in the workplace if you're issuing Windows Phones to employees.
• SMS merge and forwarding – Select individual text messages to either delete them out of a messaging thread, or to copy and paste them into a new message in order to forward them.
• Snooze Times – It's now possible to customize the snooze time within the Alarm app.
• Consumer VPN – Maintain privacy and security when using data while connected to public Wi-Fi hotspots or even with your home Wi-Fi.
• Mobile Web Site improvements in IE – Connect and browse even faster with improved downloading speeds on mobile websites.
• Store Live Tile (US only) – The Store Live Tile displays featured apps and games that are the most popular in the Store, or most relevant for you.
Samsung ATIV SE on other hand was using ancient Windows Phone 8 build for its Verizon customers. It seems Verizon has now finally approved the much bigger and better Windows Phone 8.1.1 update to its customers, so you can now download and install it on your smartphones. The ATIVE SE is among one of the last smartphones to receive Windows Phone 8.1 update and it's unclear whether or not Microsoft will offer the new Windows 10 for Phones.
The update is pushed OTA (over the air) in stages, so if you haven't been notified yet, then you should manually check for it. The latest updated version number is 2218.14.12.1.Windows Phone 8.1 brings lots of new features and improvements over the previous version of the operating system. You get Cortana personal assistant, which will allow you to set reminders and appointments. The update also adds Start Screen enhancements like the option to add a background image with translucent tiles, or the lock screen orientation in settings. Following are some of the add-on features listed that phone is expected to receive after the update:
• Cortana
• Translucent tiles + background
• Word Flow keyboard
• Action and notification center
• Custom volume levels
• Screen projection
• Internet Explorer 11
• Sense Apps: Wi-Fi Sense, Battery Saver, Data Sense, Storage Sense
• App folders on the Start screen
• New ATIV Camera replaces the Shooting Mode app, bringing you a full-featured camera experience with improved interface and expanded shooting modes