New Updates for Microsoft Band have been announced first time after its release back in Oct. The new updates include new bike tile, a virtual keyboard, additional guided workouts and a lot more. Microsoft is also announcing that they will be opening up the device to third-party developers with the creation of an SDK. If you are a developer and want to start building apps for the Band, you can grab the bits from here but only Windows Phone and Android are supported right now; iOS support is coming soon.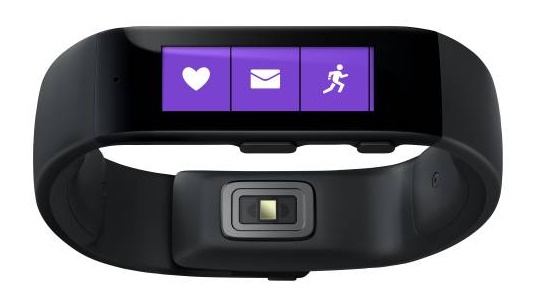 If you own a Microsoft Band, it looks like there are two new tiles headed to your device after the features were uncovered in the SDK. If we dig into the announced bits, one can see two new tiles that have not yet been announced. They both are Bing related apps and one is Sports and the other is News. Currently, neither of these tiles is available for the Band. Sports scores would not be too hard to display but trying to read a news post seems a bit tedious on a screen that small unless they only showed news headlines of course!!
Opening Band to third-party apps means not only making it possible for developers to build apps for it, but it also gives Microsoft an opportunity to start building a library for future wearable devices, and to perhaps get more consumers interested in this generation and whatever comes next in less prototype-y versions of the Band.
Now that one large update has come out, one can expect a quick release of its new update for Band or if we will have to wait three more months for the next release is the question that will be answered by time!!