Never Future is a role playing adventure action stuffed RPG game in a post-apocalyptic world. Fight against the evil monsters and save the world. An epic RPG adventure awaits you in Never Future! You will play the role of the protagonist who is a young archaeologist who stumbles across a mysterious artifact that sends him to a futuristic, post-apocalyptic world full of dangers. Never Future is published by Sneaky Box of 40 MB size. Keep on searching in the unknown world and try to explore way home. All the while you will have to continue collecting trash to re-cycle for equipment upgrades, battling monsters and completing quests. Never Future is an entertaining and addictive game for the Windows Phone and has the essence of the Legend of Zelda.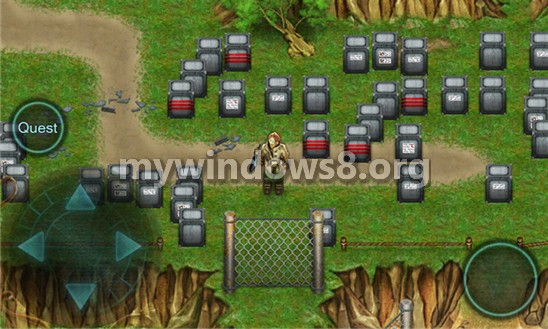 When you first install the game, you will be taken through a number of tutorials to make you accustomed with the theme of the game, the characters and the gaming controls. The character will have a health meter which will emerge on completing the first level. Aftet you cross the first level you will land to an unknown futuristic world.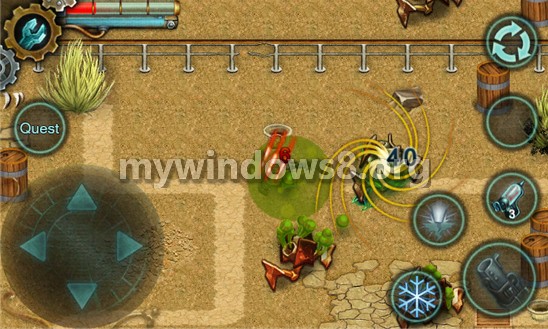 As you progress further through the game, action buttons will appear in the bottom right corner of the screen to control dialog, combat and special abilities. Now as you proceed more you will get to know it more. It's better to explore yourself fifty maps including deserts, dungeons, caves, laboratories, cities and oases.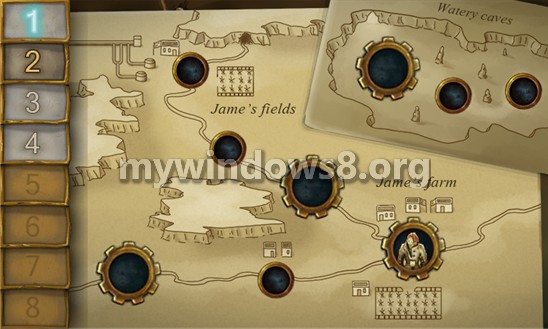 Never Future is a paid game and its price is $1.99 and the latest version 1.0.0.0 is available for download in
Windows Phone 8.1, Windows Phone 8 and Windows Phone 7.5.