Here comes some more information on the technologies newly added to Windows 8.1 to enhance mobility, manageability with an effort to make it a modern business tablet. This time, native Miracast wireless display support and NFC tap-to-pair printing has been discussed here.
Windows 8.1 has a vision to provide all the users worldwide to experience a good computing environment where colleagues can interact with each other, clients can deal with the company and families can keep in touch seamlessly via wireless connectivity like WiFi Direct or Miracast.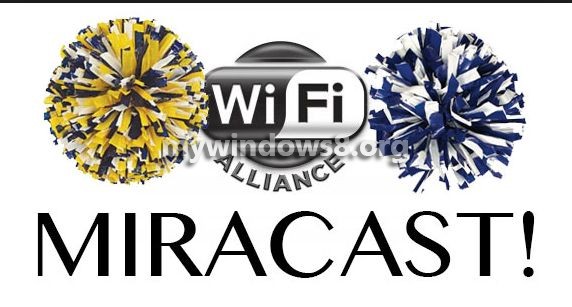 Miracast is a peer-to-peer networking system similar to Blutooth in functionality. It was first introduced by WiFi Alliance. Miracast is nothing but a wireless screencast standard formed via Wi-Fi Direct connections. Some basic functions of Miracast are network connection with any compatible device to perform functions like printing, data exchange all wirelessly, deliverying HD videos of compressed standard, support of sending 1080p HD videos and wireless connections with 5.1 surround sound wireless speakers.
One of the most appreciable feature in Windows 8.1 will be its security. Windows Defender will be more enhanced to protect your computer from attacks of unknown malwares. Authentication credentials besides password are finger print biometrics and multi factor authentication for Virtual Smart Cards.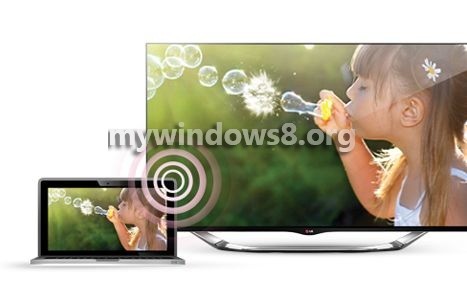 So the new wireless network technologies to be available are broadband tethering via WiFi Hotspot, mobile broadband via a third party applications, WiFi Direct printing, NTFC , peer-to-peer network. WiFi Direct printing enables printing operation between PC and a wireless printer. No additional driver is to be installed. But the interesting aspect lies in that the wireless printing does not require any new printer to be installed in order to avail the facility. Simply an NFC tag is assigned to the existing machines and the tags are matched to perform related functions.
Miracast facility was seen as an alternative to Apple's AirPlay Mirroring. Whether windows 8.1 can really boost up Windows' vision to emerge as a business friendly OS is just a matter of few days. For more news and updates, keep watching the News Section.