The GDC or Game Development Conference has wrapped up recently. Other than showcasing some wonderful aspects of gaming and a delightful progress in gaming technology, the globally acclaimed gaming conference also showed some socially backward and shameful activities. The most important and abashed incident was the throwback party by Xbox team of Microsoft. The party showed an extreme side of women objectification and backward mentality. The guests were greeted by women dancing seductively on platforms. The most shameful thing was that the dancers were dressed as school girls in uniforms. The dancers were referred to as erotic school girls.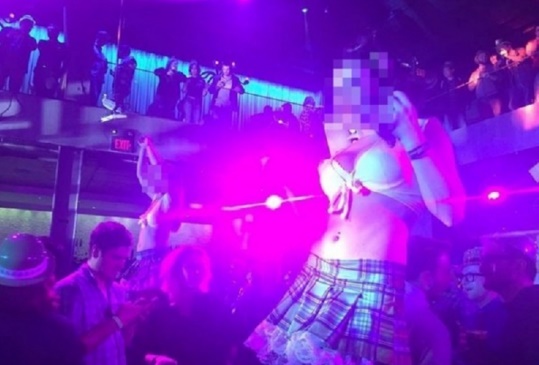 The extent of audacity in objectifying women was so prominent that attendees gave severe negative feedback. Several attendees spoke out about the event on social media. "This is the first f***ing time I've felt this unwelcome at a games event," one attendee said on Twitter. "Thanks for pushing me out of this party, Microsoft." The event took some Microsoft employees by surprise; head of Xbox Games Marketing Aaron Greenberg said on Twitter that he was "very disappointed to see this."
A company like Microsoft is not only known for its phenomenal contribution in the field of technology but also for an unprecedented enthusiasm in resolving some global problems of climate and society. An act like this was totally a shock to the world. Phil Spencer, Xbox chief said that such an act was absolutely unethical and against their company's values. He was extremely apologetic and sent an email to all the employees with a new take on sexism.
Check out the mail addressed by Phil Spencer:
How we show up as an organization is incredibly important to me. We want to build and reflect the culture of team Xbox – internally and externally – a culture that each one of us can represent with pride. An inclusive culture has a direct impact on the products and services we deliver and the perception consumers have of the Xbox brand and our company, as a whole.
It has come to my attention that at Xbox-hosted events at GDC this past week, we represented Xbox and Microsoft in a way that was absolutely not consistent or aligned to our values. That was unequivocally wrong and will not be tolerated. This matter is being handled internally, but let me be very clear – how we represent ourselves as individuals, who we hire and partner with and how we engage with others is a direct reflection of our brand and what we stand for. When we do the opposite, and create an environment that alienates or offends any group, we justly deserve the criticism.
It's unfortunate that such events could take place in a week where we worked so hard to engage the many different gaming communities in the exact opposite way. I am personally committed to ensuring that diversity and inclusion is central to our everyday business and our core values as a team – inside and outside the company. We need to hold ourselves to higher standards and we will do better in the future.