Microsoft has unveiled Windows 10 Update and Surface Studio PC. The new Update of Windows 10 brings interesting features and 3D Paint is the most promising feature to be coming with the update. This includes advanced 3 dimensional tools which will enable you to create 3D images. So, this means Paint will no longer be confined being just a kid's painting tool. Rather, it can be used for drawing 3D images, designs and architectural drawing and many more.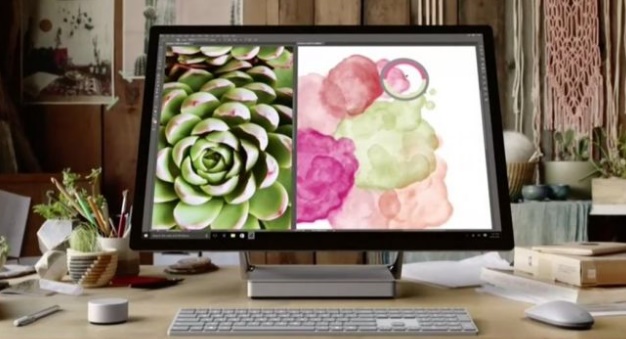 Microsoft also announced a new range of virtual reality headsets that can complement with their new VR augmented devices and other creations. Surface Studio, all-in-one PC The new PC will sport the thinnest ever LCD and will be accompanied by the Surface Dial will is an amazing device itself. Surface Dial is a tuner device that can be placed directly on the touch sensitive screen or placed at the sides. The Surface Dial helps in drawing 3D figures or in tuning of music. So Surface Dial will operate in a wide variety.
The 3D Paint software will add extra dimension to the normal 2D graphics and create a 3 dimensional image. "VR is hot with consumers at the moment, and Microsoft is making sure it is not missing the boat from an ecosystem perspective and leaving it all to Google," said Carolina Milanesi, a consumer tech analyst at Creative Strategies.
"3D also resonates with consumers. Focusing on creating content and sharing that content is a good way to have them start to think about mixed-reality, preparing them for the HoloLens headset."
The other new features include:
1. A bar of icons showing the user's closest friends, acquaintances, for bringing chats, emails and other communications under a single shed.
2. Includes a way to make emojis and user-generated 3D objects pop up on friends' desktops.
3. The new version will have the ability to receive SMS text messages on the PC if the user owns an Android phone.
Users can set up customized video games tournaments featuring other players on Windows 10 and Xbox.