Microsoft's new Windows 10 launch event was one of the most talked about event of this fall. Finally Microsoft has brought its surprises from its bag. One of the most interesting devices of this event is the new Surface Book. Unlike the previous Surface series, this one is not a tablet. Rather, it is a full fledged laptop with some exciting specifications.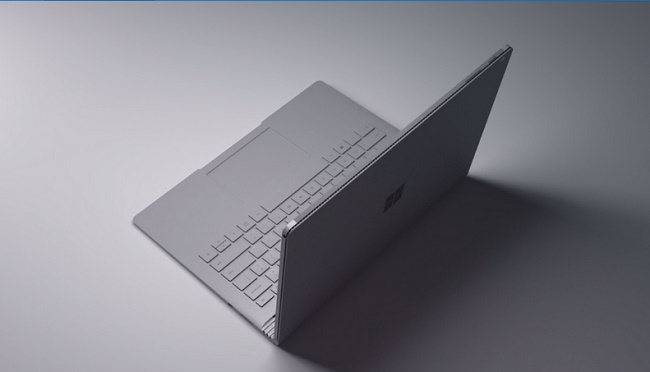 The Surface Book has been built by the same technical group that manufactures the Surface Tablets. Surface Book has been made in collaboration with the Xbox group for better and newer features. The Surface Book consolidates the best features of Surface tablets along with enhanced capabilities of that of a laptop. juts like the Surface Pro 4, it has this detachable keyboard thus presenting itself as unconventional and classy. The laptop will sport a 13.5″ screen and compatibility with pen and touch. The most eye catching feature is its magnesium body which is an off beat choice with respect to usual plastic or aluminium body.
The detachable keyboard and the laptop is connected with a help of a quirky hinge which the Redmond based giant prefers to call as the Muscle Wire. The name comes from the fact that the two components can be detached away from each other just by putting electric charge on a wire.
The hardware division of the laptop is proudly bragging about the laptop and has also called it the fastest 13″ laptop of the world. Other specs of Surface Book are 12-hour battery life, and a dedicated NVIDIA graphics chip. Since the GPU is placed in the base, so when you detach the two components, the integrated graphics come into play.
The price of Surface Book will start from $1499! So let us know are you willing to bag this device?