Microsoft launchd a new feature in Windows 10 Build 15002 few months back that allowed the OS to control background tasks. This feature was coined the term power throttling. The update was launched in January and an update was scheduled in the middle of February. However the feature never saw the light of the day. Finally today, Microsoft has re-introduced the Power Throttling features with Redstone 3 in Windows 10.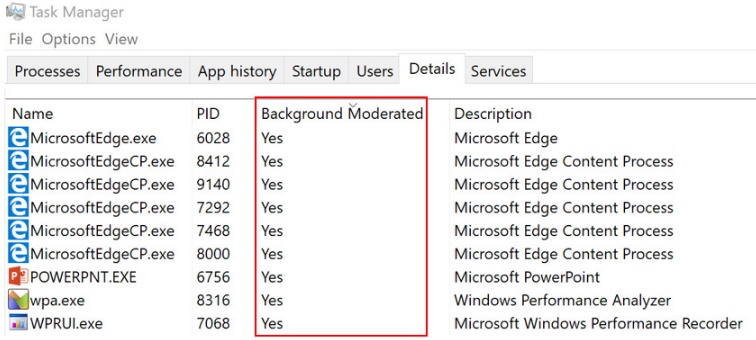 Power Throttling feature is available in the Windows 10 Redstone 3 version. Throttling means controling the amount or flow of something. By the term Power Throttling, Microsoft means that the new feature can controle the flow of power for different tasks running in the computer and thus preserve battery. Microsoft says that it tested the feature back in January. The result of Power Throttling unveiled that there was up to an 11% reduction in CPU power consumption, "for some of the most strenuous use cases."
Let us have a little idea how this Throttling works. To sum up simply, this works by reducing the CPU access for applications specifically those running in the background. It also aims in prioritizing apps in the foreground, like the ones palyin movies, or running web browsers, or games or some other "categories of important work we infer from the demands of running apps and the apps the user interacts with". There is a default set of settings and priorities. however, these prorities can be changed with the help of third party applications.
Another important aspect of Power throttling is that users also have access and control over the feature. Users can control it system-wide with a Power Slider, or adjust it on an app-by-app basis through Battery Settings. Now talking about the limitation, the feature is available only to the devices which have certain specifications. The devices must have Intel's sixth-generation Skylake chips or higher. Since the throttling feature deploys Intel Speed Shift, it implies that there's also no support for AMD's new Ryzen chips just yet. Howeverm the Redmond based tech giant said they are trying to add support to more processors over the next few months. It's not yet been decided if the official name would be Power Throttling or something else.