Yesterday Microsoft held its biggest Windows 10 device launch of this fall and showcased a plethora of exciting features. The Redmond giant also kept in mind about the growing expectation of smart wearable gadgets and hence launched the Microsoft Band 2. While many people will gear up to bag a brand new Microsoft Band 2, the existing users will also have new features.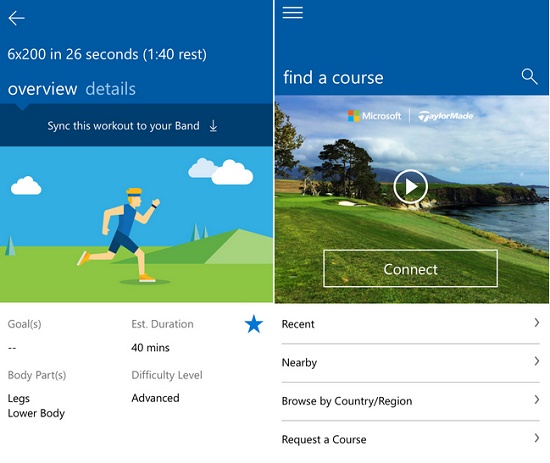 The improved Microsoft Health app replaced its purple theme to a light blue theme and two new features, custom workout and aggregate workouts are quite exciting. The custom workouts feature help users to to create entire training routines in a personalized manner. On the other hand, the aggregate workouts feature will help users to keep track with other Microsoft Health users.
The app has been revamped with highly intense health based robust features. Variations in exercise has been also added that will suffice the needs of athletes. The comparisons tab which keeps account of how other users are performing is also an interesting aspect of this application. Not only just comparison, but what makes the feature very attractive is that the comparison can be made with people on the basis of height, weight, BMI. For example, a person with obesity can compare his/her progress of weight loss with other Microsoft Health users having same weight. The People Like Me option is extremely helpful if a user is willing to use the app with dedication.