Since many days, Microsoft has been rumored to acquire Wunderlist. Finally the rumor came true and it was reported that the Redmond based tech giant has acquired 6Wunderkinder product Wunderlist for a huge $100-200 million. The price of the acquisition is not yet confirmed. Wunderlist is a popular to-do-list application that is compatible with almost every platform both desktop and mobile. Microsoft is seen acquiring most of the famous apps and services that can enrich their upcoming Windows 10.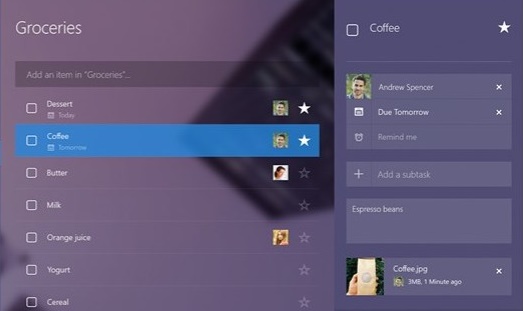 But 6Wunderkinder founder and CEO Christian Reber today assured users that they do not need to be concerned with the acquisition at all. He said:
"O what will change for you? Nothing right now. Our team in Berlin will continue to build and deliver you Wunderlist, Wunderlist Pro and Wunderlist for Business across all platforms–iPhone, iPad, Apple Watch, Mac, Android, Windows Phone, Windows and the Web. I will continue to lead the team and product strategy, because that's what I love the most–building great products that help individuals and businesses get stuff done in the simplest and most intuitive way possible.
Over the next few months as Wunderlist becomes a part of the Microsoft family, we'll introduce a host of new features, continue growing the ecosystem of partner integrations and progress in delivering Wunderlist to billions of people."
Microsoft has already purchased apps like Flow, OneClip and Office Now and now it's time for the Germany based product. Microsoft has previously expressed its idea to make a single app for all and hence acquiring popular apps is easily understandable.