Windows 8.1 is still in continuous process of redesign and brush up strokes in the final time. We all know how much Windows 8 was criticized when it quit the Start menu and hence out of continuous negative feedback Microsoft decided to bring back the Start menu with Windows 8.1. So this is definitely a great news for those who love Windows and at the same time eagerly craves for the Start Menu.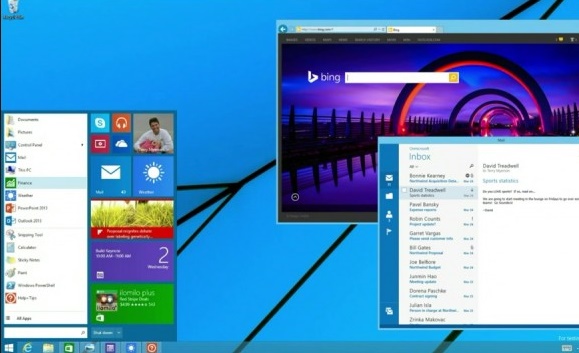 Besides the Start Menu another feature that you'd love is the ability to run Windows modern apps in a windowed environment. Even though we heard that Start Menu is coming with Windows 9 but now it's confirmed that Windows 8.1 Update will bring the feature.
Windows 8.1 update is coming this week on April 9 and we would love to see the improved features. Microsoft is expected to make the platform user friendly for mouse and keyboard users and the design would be fluid that would impress all kinds of users, both the conventional and the tech savvy ones.