The largest consumer electronics fair, IFA 2015 will be held on Berlin from 4th to 9th September where the trade exhibitors and visitors can at the latest technological developments. The IFA has been taking place since 1924 at Berlin. And at the IFA Global Press Conference in Malta, the pre-show before the main Berlin event we had the huge news! This year, the Redmond based company will be an exhibitor in the event.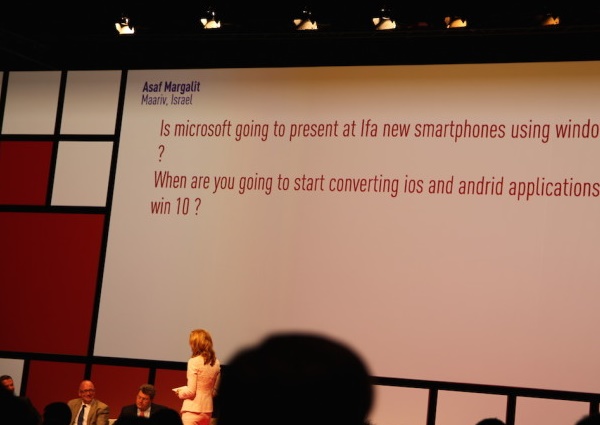 We have seen that Microsoft products have always be present at IFA event through hardware partners but Microsoft did not showed up in the event. During the closing press conference, Microsoft revealed the big the news of its presence in the main event this year at Berlin. Last year, we have seen the release of Microsoft's Lumia 730, Lumia 735 and Lumia 870 at IFA Berlin but Microsoft was not present there. But this year Microsoft along with partners will showcase Windows powered devices at the event. Though we are not sure of the fact but we can expect that Microsoft will not only showcase its own products but also its partners'.
Bryan Biniak, Microsoft's General Manager of Developer Experience has confirmed this in affirmative. The event timings line up with the release dates of Windows 10. So we can expect the reveal of some Windows 10 powered devices. Looking forward to Microsoft's stand at IFA 2015.