What is DRM (Digital Rights Management)?
Apple Inc protects most of the data of its ecosystem with DRM. If you own an Apple device, such as an iPhone or iPads, etc., then you can be sure that all media files, documents are protected by DRM. DRM is the acronym for Digital Rights Management. DRM is a set of protocols that regulate access of copyrighted works. Copyrighted works can be your favorite movies, songs, eBooks, that you have purchased on iTunes. It can be the software purchased by you and installed on your device. iOS enforces DRM policies on such media content. You might be wondering, that DRM is a perfect guard for your content. Yes, it is. DRM is meant for emphasizing the integrity of your device, its files. But sometimes, this over possessive tight security brings problem in our life. For example, you have purchased a movie on iTunes, which you want to watch on your Android device. Apple's strong security guard will refrain you from doing so. You cannot simply take the movie from your iPhone to your Android and watch it on your Android device. For that, you will need an efficient DRM Removal Software which can readily remove DRM protection from your content.
Why Do We Need DRM?
From a security point of view, DRM is great at protecting your purchased content. It prevents your iTunes content from being misused by third parties. Besides, it also protects copyrighted material and intellectual properties from getting copied. But when we look at it from a user perspective, DRM causes big problems. Hence, we require DRM Removal software. Since, DRM is not universally accepted, DRM removal software applications are legal.
In this article, we shall talk about one such DRM Removal software, Leawo Prof. DRM (formerly known as Leawo TunesCopy Ultimate).
Leawo Prof. DRM is capable of removing DRM protection from from iTunes content such as movies, TV series, Audiobooks, Music, Videos, eBooks. It finally converts these media files into DRM free formats, so that they can be accessed seamlessly across all ecosystems and provide you better entertainment experience.
Salient Features of Leawo Prof. DRM
The salient features of Leawo Prof. DRM is its
Impressive DRM removal speed, which is 50X faster to remove iTunes and Audible DRM protection, compared to its competitors.
Another stunning feature is that it keeps the original audio tracks intact with subtitles, with 100% per cent success rate.
It also reserves AC3 Dolby 5.1 surround sound while removing DRM from iTunes videos.
Leawo Prof. DRM can remove DRM from M4B, AA, AAX files and eventually convert any audible AA, AAX file to MP3, without the requirement of any iTunes authorization.
The software provides 1:1 input to Output, which means the quality of input files before DRM removal will be same as that of the output files.
The new upgraded version consolidates the 4 main pillars of the application which include Prof. DRM Video Converter, Prof. DRM Music Converter, Prof. DRM Audiobook Converter and Prof. DRM eBook Converter.
Prof. DRM Video Converter
The prolific feature of Leawo Prof. DRM Video converter is to remove DRM protection from videos of a wide variety of formats. The range of video files include iTunes M4V video files, TV series video files, etc. You can convert any video files to a more compatible version like MP4 with the help of this software. The software efficiency is powered by 50% faster conversion rate compared to competitor software applications, Dolby 5.1 Surround Sound audio tracks and subtitles, quality reserved after conversion. I
Prof. DRM Audiobook Converter
Another important feature of Prof. DRM is its state of the art Audiobook Converter. The application can flawlessly remove DRM from iTunes audiobooks. It aids DRM removal of a variety of file types such as iTunes M4B, AA, AAX audiobooks from Amazon, etc. The application converts the DRM protected audiobooks into more compatible non-DRM formats such as MP3. The best thing about this conversion is that there is no loss in quality after conversion. This helps you enjoy your purchased iTunes Audiobooks on other non-iOS devices as well.
Prof. DRM Music Converter
With 50x faster conversion speed and 100% lossless quality post conversion, Prof. DRM Music Converter has carved a niche for its own. The app gives you the freedom to choose the channels/sampling rates/bit rates while you convert an M4A format to a non DRM MP3 format.
Prof. DRM as Kindle Book Converter and An Efficient e-Book Converter
Prof. DRM puts special emphasis on DRM Removal from e-books, especially Kindle e-books. Other than ebooks, it also supports removal of DRM encryption from Kobo and Adobe. The DRM removal helps you read your favorite Kindle e books across all Kindle devices. We know that ebooks purchased on Kindle are DRM protected. Hence, sharing the ebooks across multiple Kindle Devices is not an easy option. Prof. DRM makes it absolutely easy readers to have this independence. Prof. DRM is a professional Kindle book converter and it is able to remove AZW DRM-encrypted digital books from Kindle and other such devices. It can remove DRM from epub, mobi, azw3, azw, kfx, prc, html, txt file formats and convert to unlocked formats such as epub, mobi, azw3, txt. Like all other Prof. DRM software, the application works at 50X faster speed and conserves the quality of the converted files.
Let's have a quick look at the UI of the application:
1. First of all, download Leawo Prof. DRM application for Windows. Check the License Agreement option and click on Install to initiate the installation process.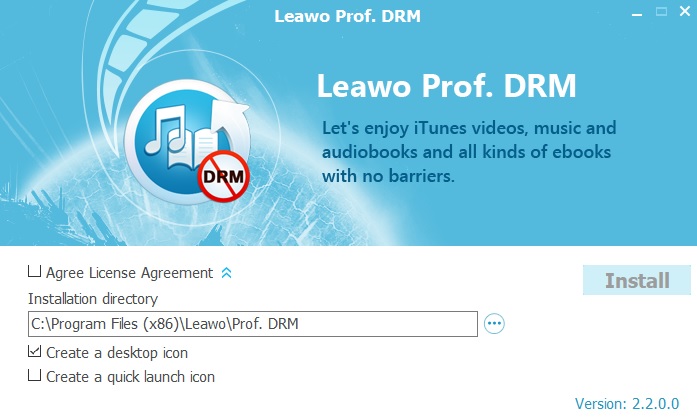 2. You must have iTunes downloaded on your desktop. Otherwise, the DRM Removal application won't install. If you find iTunes is not installed on your desktop, then first install it from Microsoft Store.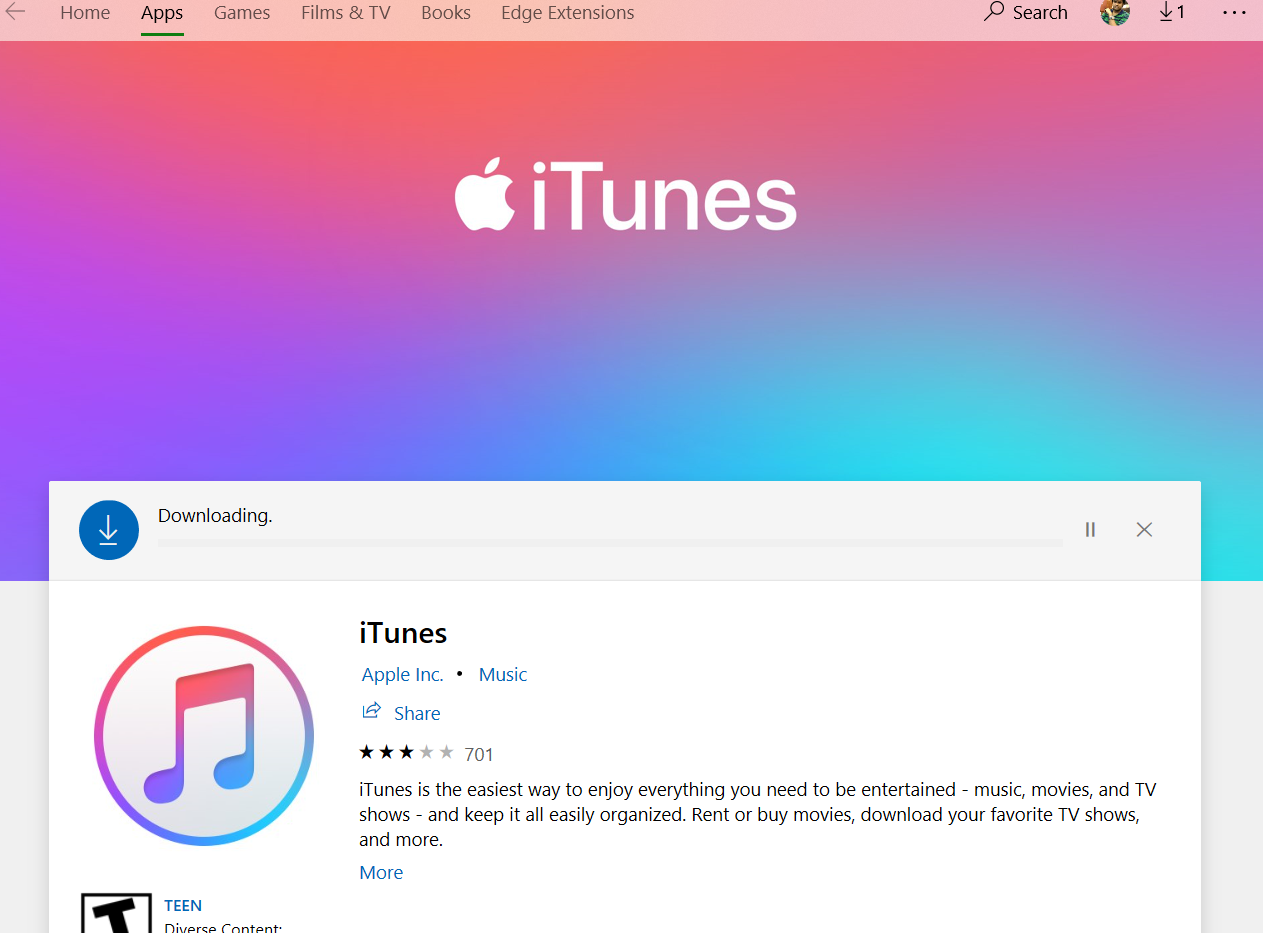 3. Now, as your installation completes, the User Interface looks like this. You have to click on the Add files option.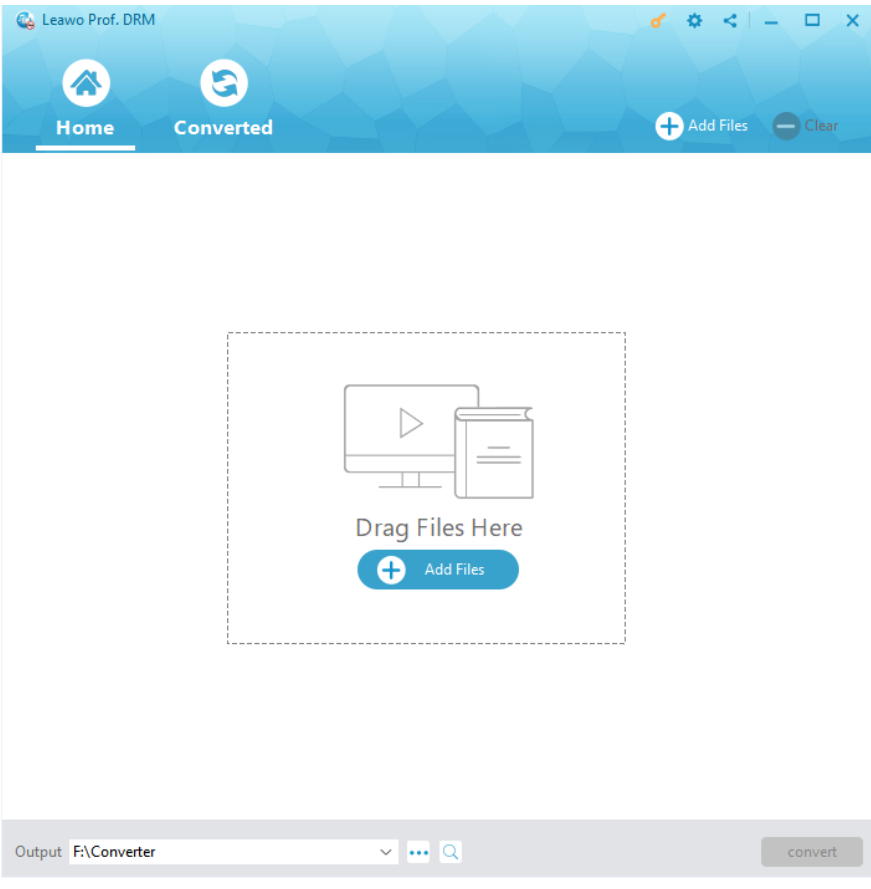 4. As you add files, your iTiunes content load, select the one you want to remove DRM from, click on Add.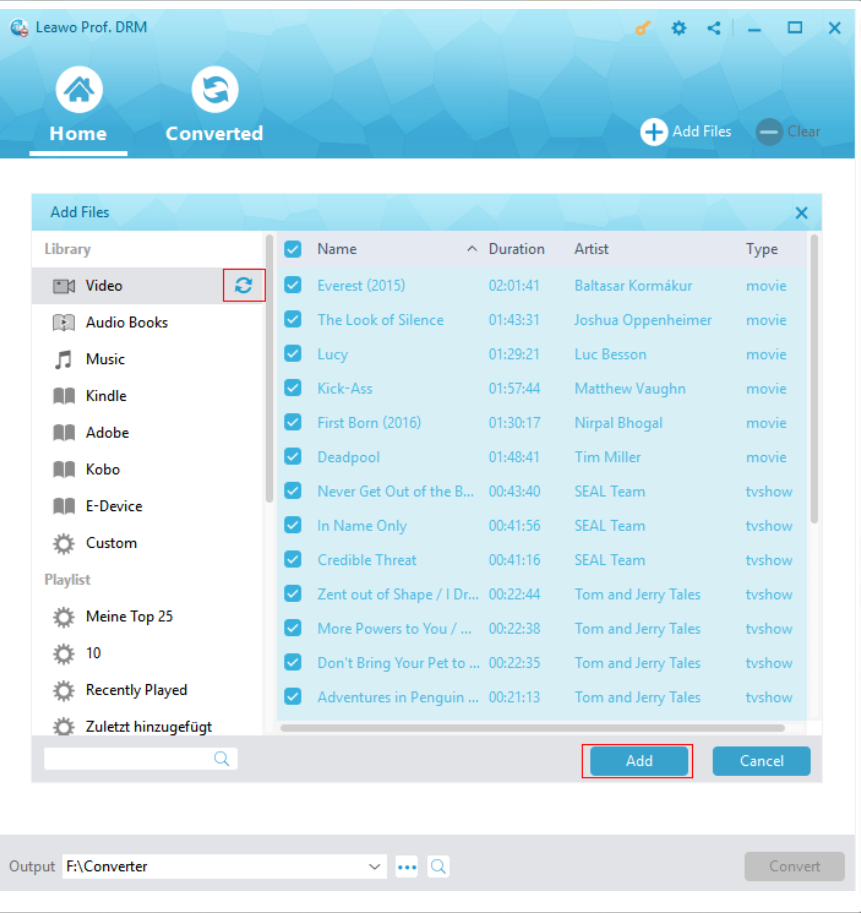 5. Finally, click on Convert to remove DRM from the selected files.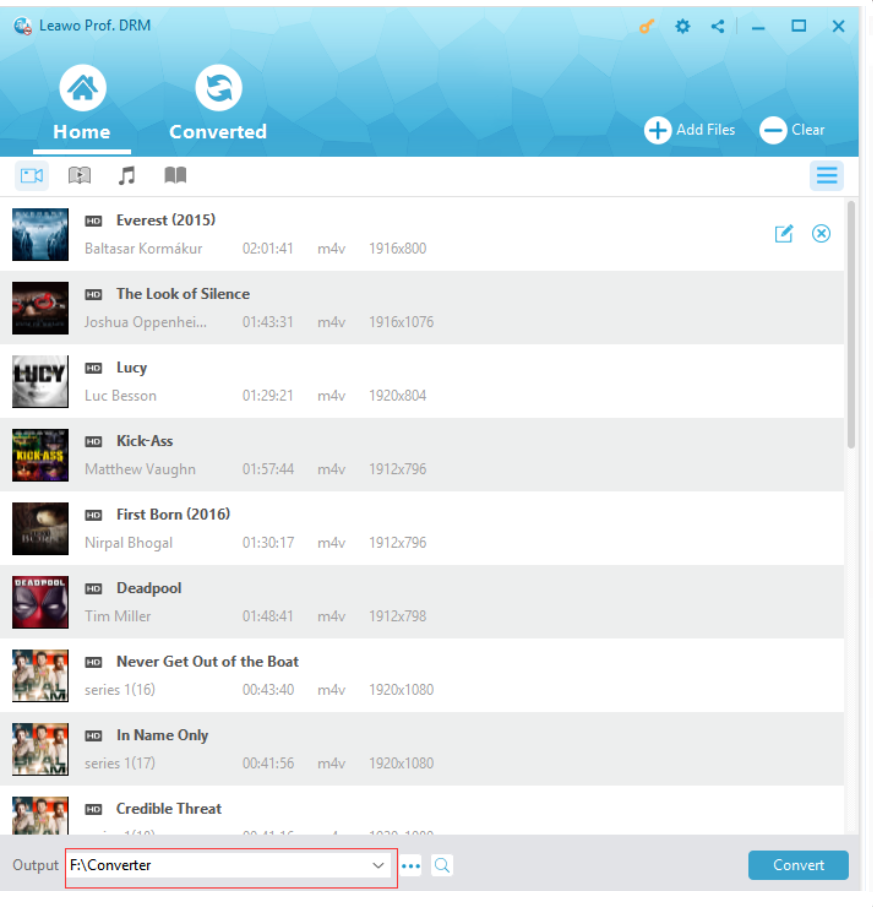 That's all!
The application is efficient, easy to use for any user.