Internet Explorer 11 is specially designed for Metro Style version of Windows 8 and Windows 8.1. Unlike previous versions of Internet Explorer, IE 11 has the Open Tab and Address Bar hidden by default as Windows 8 and 8.1 were purposely designed for tablet computers, and full screen utilization could be achieved by hiding certain objects from the screen. However, Windows have always kept a scope for customization of everything depending on the need of the users. So, here you can bring back the Address Bar amd Tabs in IE 11 by following some simple steps. But for doing this, first you make sure you have IE 11 installed in your computer. The following tutorial will help you how to keep tabs and Address bar in IE 11.
Steps to Keep Your Tabs and Address Bar Visible in IE 11 in Windows 8.1
1. First install Internet Explorer 11 for WIndows 8.1 and go to Start Screen.
2. Now press Windows+C and click on Settings.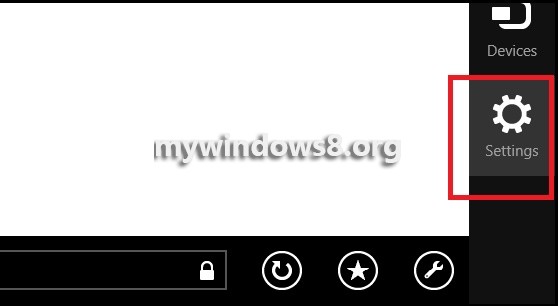 3. Click on Options.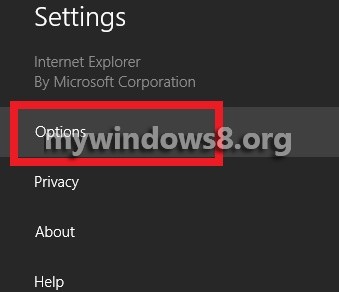 4. Under Appearance Tab, turn on Always Show Address Bar and Tabs by moving the slider to the right.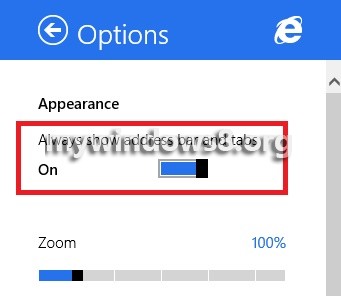 5. Here it goes.