This article will show you how to install Windows 8.1, Windows 8 or Windows 7 (Windows 7 or later Windows 7 versions) in your Mac computer using Boot Camp Assistant
Steps to install WIndows in Mac computer
1. First of all connect your USB Flash drive to the MAC computer and back up all important data stored in your Flash drive as those data will be formatted in the process.
2. Launch Boot Camp Assistant. It will open and provide you three options of tasks. These are Create a Windows 7 or later version install disk, Download the latest Windows support software from Apple, Install Windows 7 or later version. Check all three options and click Continue. In case you just want to create the USB Boot drive and keep it for later use, uncheck the last options from Select task pop up box and continue.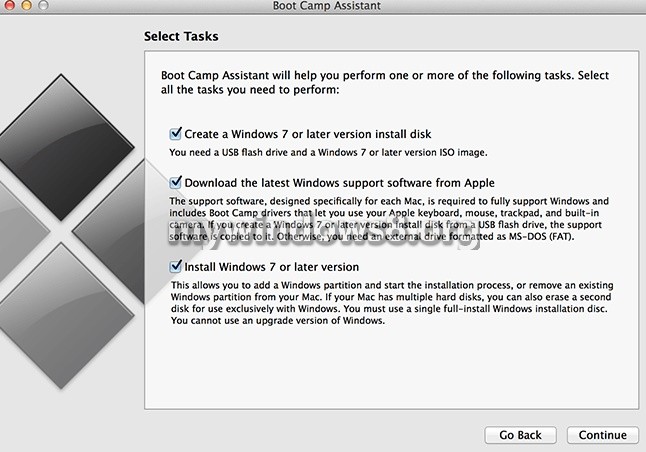 3. Boot Camp Assistant will download the latest Windows support software when creating the bootable USB and this is very important .
4. Now select your USB drive and the Windows ISO image you want to install from. Click Continue.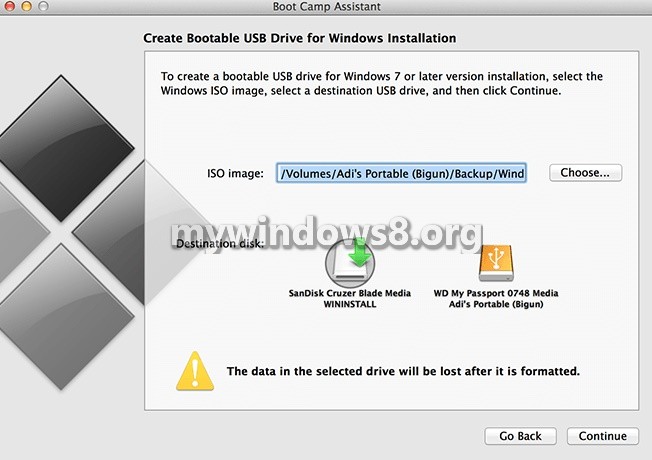 5. Next, you will be asked to allocate the amount of space, dedicate to Windows. Allocate space and then click on Install.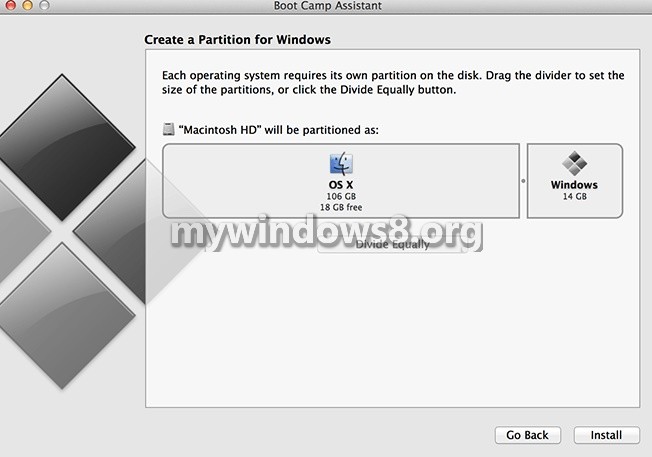 6. Now if prompted enter your Mac OS X login password, and Click next. Boot Camp will create the partition and will format it. Once done, your system will automatically reboot and the process of installing Windows will be started.
You will be asked to select the drive for installing Windows. Select the one labelled "Boot Camp". The computer will prompt you to enter your Windows serial key when prompted. Now as the installation starts, the computer will reboot a couple of times and your machine is ready to use.
7. After installation is completed, go to Boot Camp folder on your computer and install it. It will need to reboot and all your drivers, peripherals and utilities installed are installed to establish a connection between Mac and PC.

If you want to to reboot to Mac OS X from Windows, click on the bottom-right corner Boot Camp logo and select Boot to Mac OS X. To uninstall Windows completely, launch Boot Camp from OS X. Check Remove Windows then click on Restore and follow the process flow.