It's nothing new that Microsoft has been keen on occupying the mid range mobile markets in India. This time it's rendering its support to Indian mobile manufacturer company Lava to launch a brand new 2-in-1 Windows 10 laptop cum tablet hybrid Twinpad. In order to compete with Surface Pro 4, Lava is launching the hybrid computer but at an amazing price of Rs. 15,999 INR (approx. $232 USD).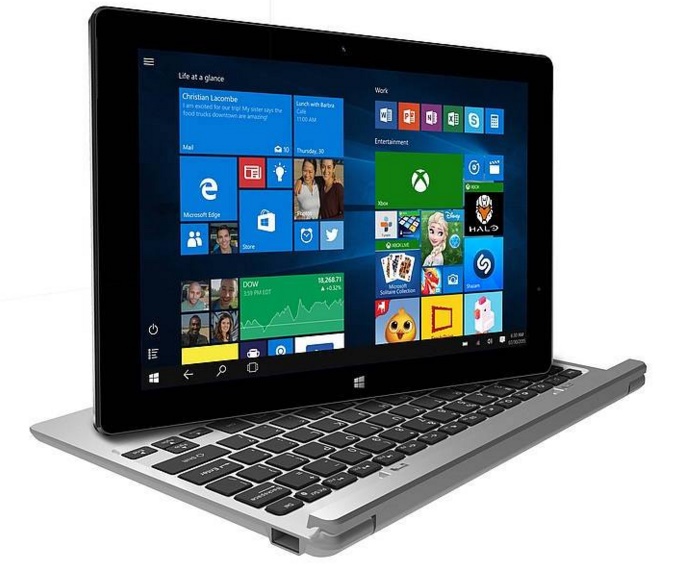 Sharlin Thayil, OEM Group Director of Microsoft India said:
"We are excited to work with Lava to deliver the finest Windows 10 experience, at an affordable price, for our consumers. Product innovations such as Twinpad, on the Windows 10 platform, bring great functionality and unified experiences to life for the always-on-move consumers. At Microsoft, we believe that technology should be out of the way and apps, services and content should move with consumers across devices, seamlessly and easily. With Windows 10 ecosystem we aim to achieve this while at the same enhance productivity. Windows 10 is already running on over 200 million devices worldwide and our partners are continuously working to develop new devices across multiple price points and form factors."
Twinpad is coming with a 10.1-inch WXGA (1280×800 pixels) resolution IPS display with bidirectional screen. Bidirectional screens are those which can be placed on the front as well as facing the back. It's teamed up with a detachable stylus. The device will be powered by Intel Baytrail-T Quad-core processor, clocked up to 1.83 GHz, Intel HD Graphics, 2 GB DDR3 RAM, 32 GB onboard storage expandable upto 64 Gb via Micro SD and Windows 10. Other features include 2-megapixel rear and front camera, 7400mAh battery. Twinpad is connectible via 3G, Wi-Fi, GPS, Bluetooth v4.0, and has two Micro-USB slots. One additional feature that makes it unique is a 3G SIM card slot.
aman Sharma, Vice-President & Business Head Tablets, Lava International Limited announced during the tablet launch, "In India, tablets as a category is still evolving but at the same time lines are blurring between phablets and tablets. At Lava, we are constantly investing in R&D to bring innovative yet relevant devices for the consumers. In Twinpad we have come up with a device that offers great computing functionalities and therefore finds a right fit with students & young working executives who are always on the move. The overall proposition led by dual functionality & a bidirectional screen will redefine benchmarks in this category".