We got a pair of high resolution images of the much anticipated HTC One Windows Phone. The two images show the front as well as the back of the phone and unveils the beautiful aluminum metal finish just like its Android counterpart. The Android phone HTC One M8 has won hearts with its prepossessing appearance and extra ordinary features. This Windows Phone is sure to make a mark of its own. Let's check out the amazing specs.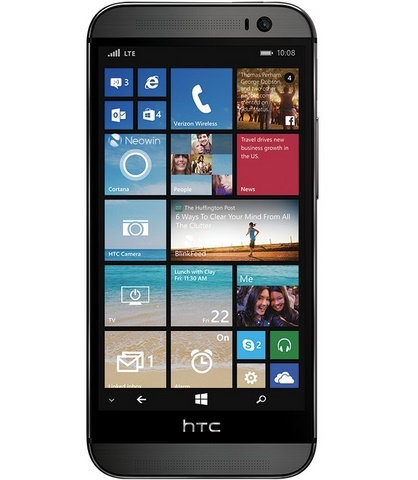 The phone sports a Quad-core Qualcomm Snapdragon 801 processor with 2.3 GHz processor speed. So the device is destined to be fast. It has 2 GB of RAM and 32 GB of inbuilt phone memory which is expandable up to 128 GB. The phone will have a decent 5-inch Full HD, Super LCD3 display with Corning Gorilla Glass 3. Two high quality cameras are available- HTC UltraPixel camera and a 5 MP front-facing camera with 441 ppi 2600 mAh battery.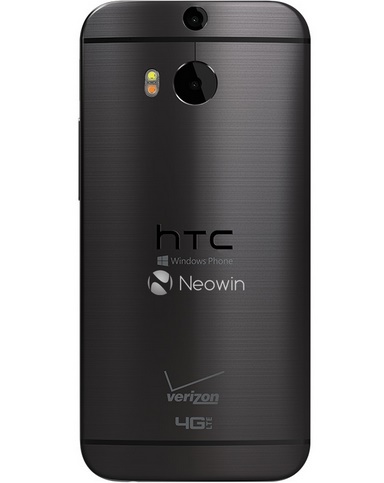 The smartphone will run Windows Phone 8.1 and it means you'll have Cortana which is right now the most captivating feature. Besides these, HTC Boomsound, U-Focus and HTC Dot View case are some other features included. The Dot View Case is surely a distinctive approach of HTC to help users make a better choice. It allows users to interact with the device even when the case is closed. You will bw able to interact with Cortana, accept and reject calls.
Have a look at the pictures and enter your invaluable comments.