Windows 8.1 has several apps like Mail, People, SkyDrive and others that notify you every now and then. The notification pops up the screen with a pop up sound to alert you about the notification. Once you log in to your Windows 8.1 device, the notifications from every related apps keep on coming unless you sign out of the device. This notification sounds may seem to be annoying during office hours or night time or at places where silence is to be maintained like church or seminar halls.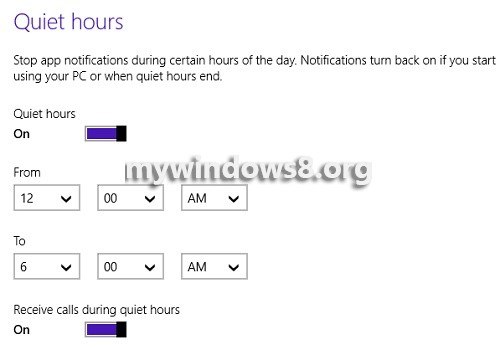 There is an option to turn the notifications off for some stipulated time when you are in office or sleeping or you do not want to get notified. This phase is known as the Quiet Hours. From the name it can be inferred that this phase lets you have a quiet computing experience. The setting is found in Search and Apps By default the Quiet Hours is turned on from 12 AM to 6AM. This means by this time, no notifications will be received by the computer. You can change the time according to your requirement. It can be accomplished by a toggling slider available with every option. The slider when toggled to right turns on the Quiet Hours. If you want to turn it off, move the slider to the left such that the options are grayed out. Now when quiet hours is turned on, you can receive call at your computer which can be stopped only if you want. The following tutorial will help you to use Quiet Hours in Windows 8.1.
Steps to Use Quiet Hours in Windows 8.1 to Silence Notifications
1. Go to Start Screen and press Windows+C to open Charms Bar and go to Settings.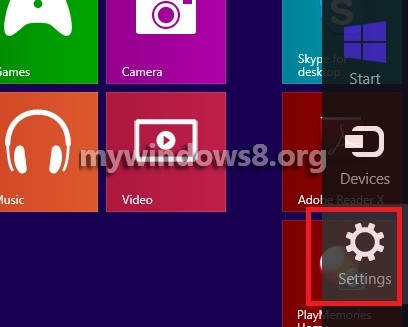 2. Click on Change PC Settings.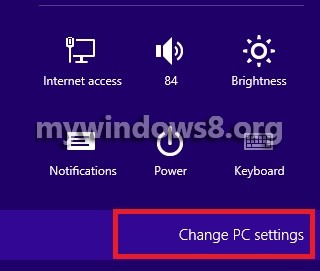 3. Tap on Search & Apps.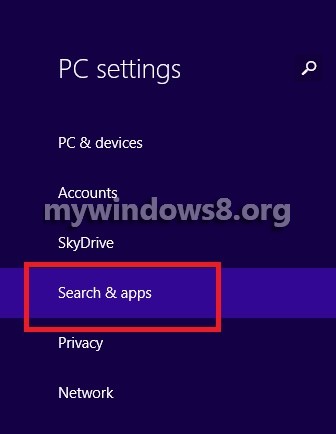 4. Click on Notifications.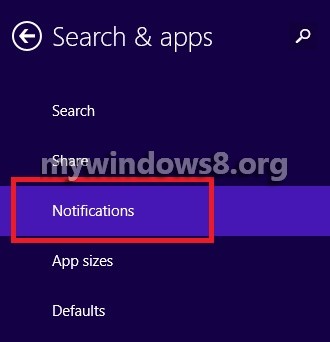 5. In the right pane, find out the Quiet Hours Tab, turn the slider to the right to turn it on. The time for quiet hours can be changed. By default Quiet Hours in turned on.