If you are using Windows 8.1 or Windows 7, then you can upgrade your operating systems to Windows 10 Technical Preview. Windows 10 has brought back a plethora of new features. The Start Button has returned along with the much awaited Cortana. Apart from these two major update, you can find plenty of other amelioration in the UI. Follow the steps below to upgrade your Windows 8.1 to Windows 10.
Steps to upgrade your Windows 8.1 to Windows 10 Pro Technical Preview
1. First login with your Microsoft Account and make sure that you have alraedy registered for Windows Insider Program. Now go to Microsoft's site to upgrade your OS. Read the system requirements mentioned there and tap Start Upgrade Now. You can also download the .iso file if you want to install the Technical preview on some other PC.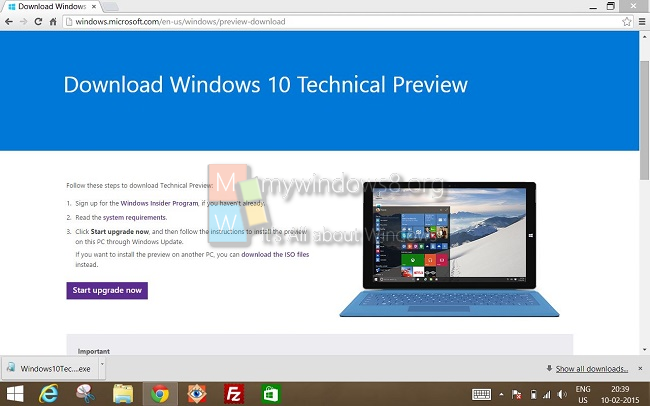 2. Clicking the "Start Upgrade Now" will download Windows10TechnicalPreview.exe file. You are supposed to run that file. Once you do that, a small dialog box will open which will say "Getting Ready to Upgrade".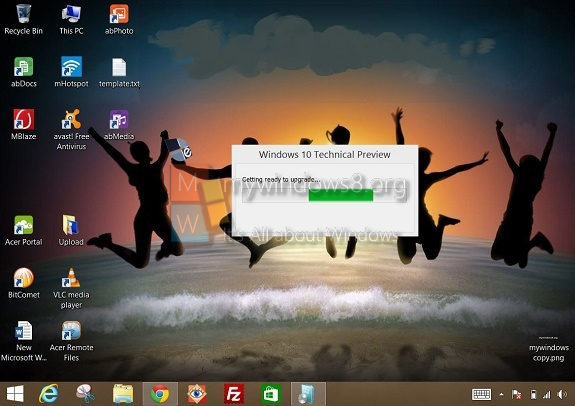 3. Windows 10 Technical preview will prompt you to "Restart to Continue". Click on Restart.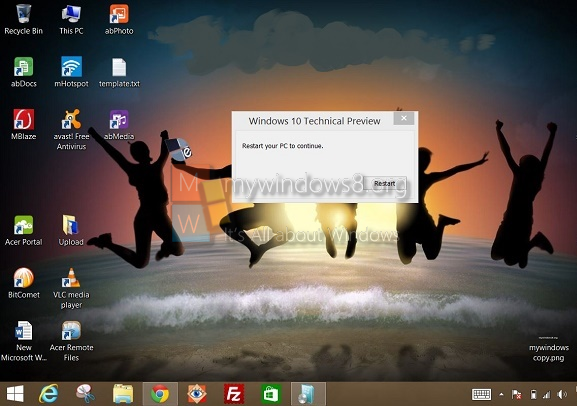 4. Now as the computer restarted successfully, right click on the Start Button and go to Control Panel. Then go to System and Security and then Windows Update. You will find the option to Upgrade to Windows 10 Technical Preview. Click on Install to install the Windows 10 Technical Preview. If prompted by UAC, tap OK to continue.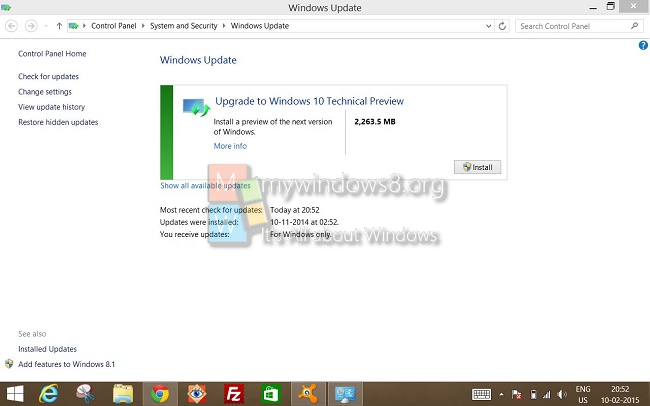 5. The upgrade files will be downloaded and after that installation process will start. Installation will take few minutes.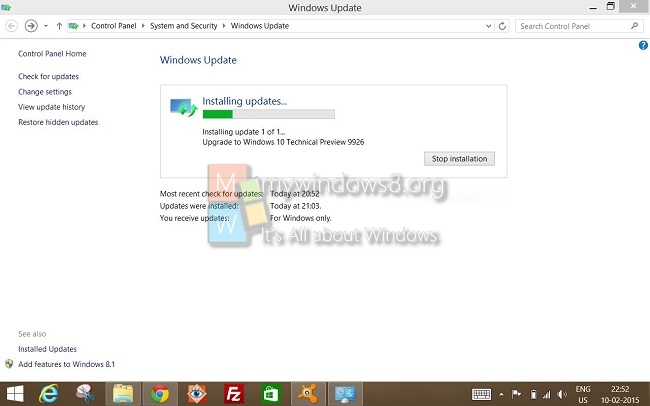 6. Click on Let's Get Started if you want to proceed.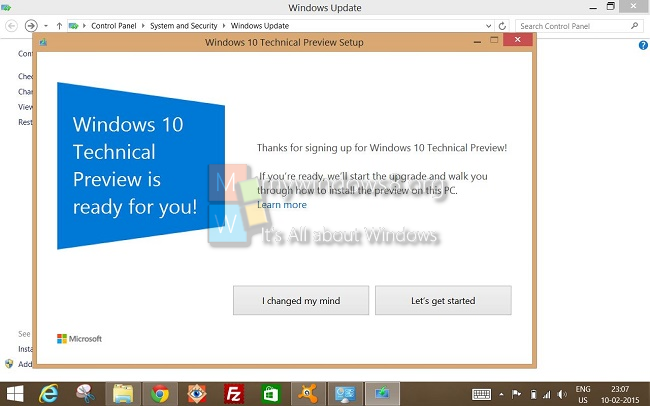 7. Next the License terms and conditions will come. Read them if you want to and then click I Accept.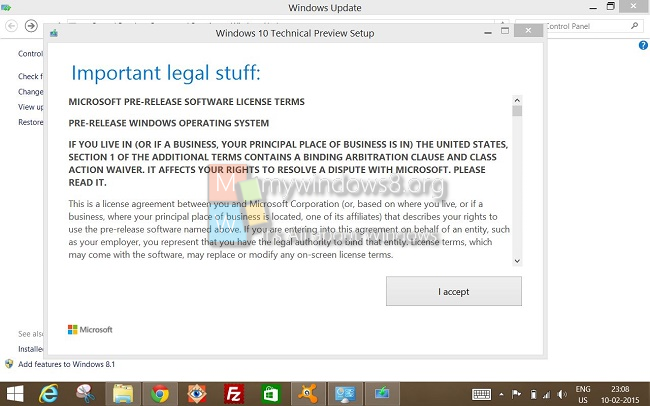 Your PC will restart during installation. That's it.