Windows 10 is arriving on July 29, 2015 and the Windows 10 Mobile will roll out a little later. To get Windows 10 Mobile on your Windows Phone, you must register with Windows Insider. The Windows Insider app should be downloaded from Windows Phone Store. The following steps will help you to upgrade your Lumia 820 to Windows 10 Technical Preview.
Steps to upgrade your Lumia 820 to Windows 10 Technical Preview
1. First of all download Windows Insider from Store.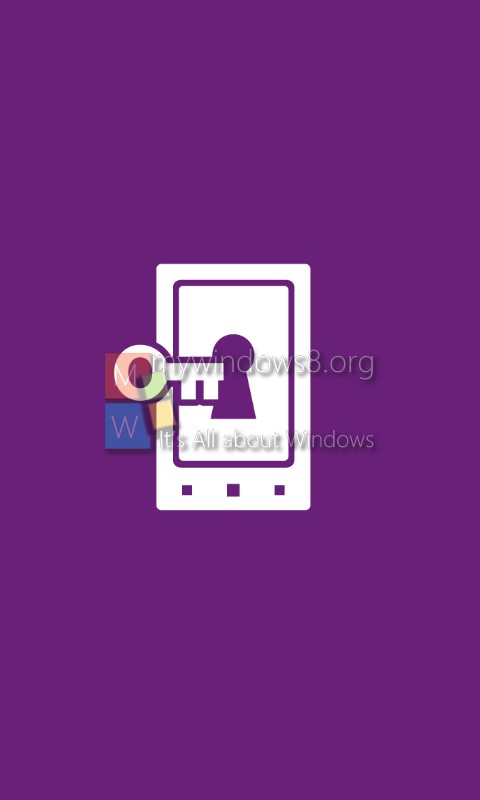 2. Now open the app. You will get a welcome message like this one. Now tap on on Get Preview Builds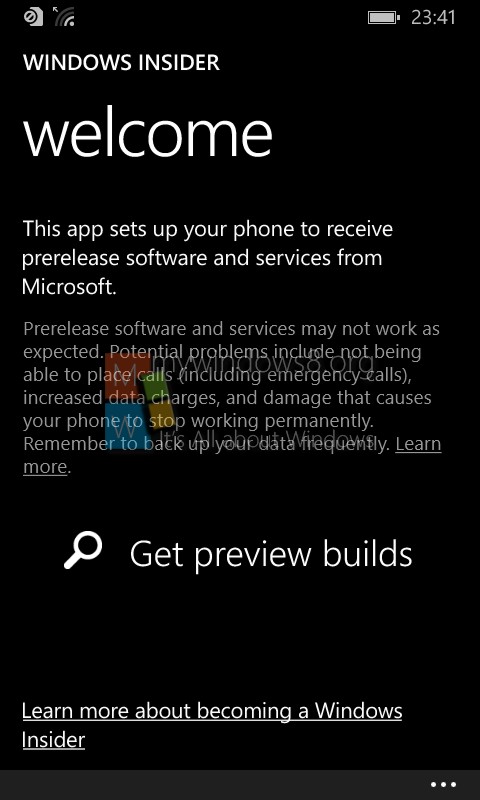 3. Now you will get two options to select, A Fast Ring and a Slow Ring. So when the Enroll option appears, there will be two Insider program, Insider Fast and Insider Slow. Now you musty be wondering which Insider to select. The Fast Insider option provides new builds more often than the Slow Insider. But even if the Slow Insider fetches you the update a little later, the builds are more stable and bug free. Now it depends on your requirement. If the Lumia 820 is your one and only phone, then I will recommend you to select the Insider Slow. But if it's one of your many Phones and if you can afford system crashes and bugs, then go for Insider fast.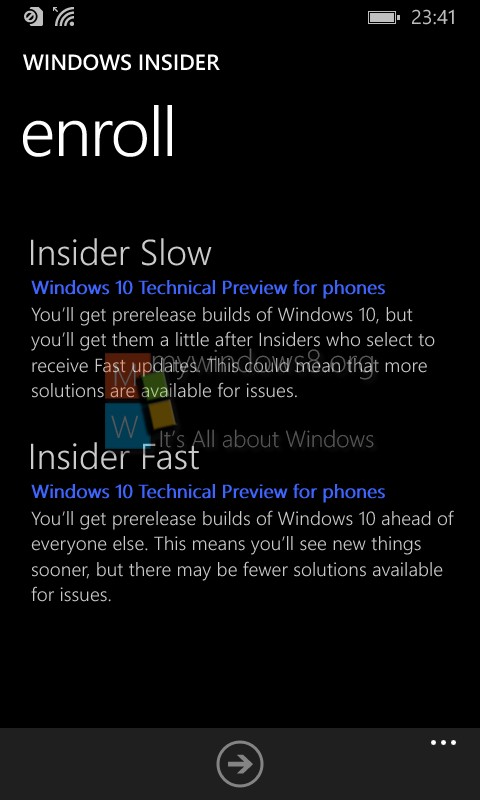 4. Next step is to confirm the terms and conditions. Read them carefully. Preview Builds are test builds and hence they are always full of bugs. Sometimes a build might refrain you from connecting to Wi-Fi, some might stop your Location and worse, you might not be able to place calls. Ok, now that you have decided to choose Windows Insider, select Accept.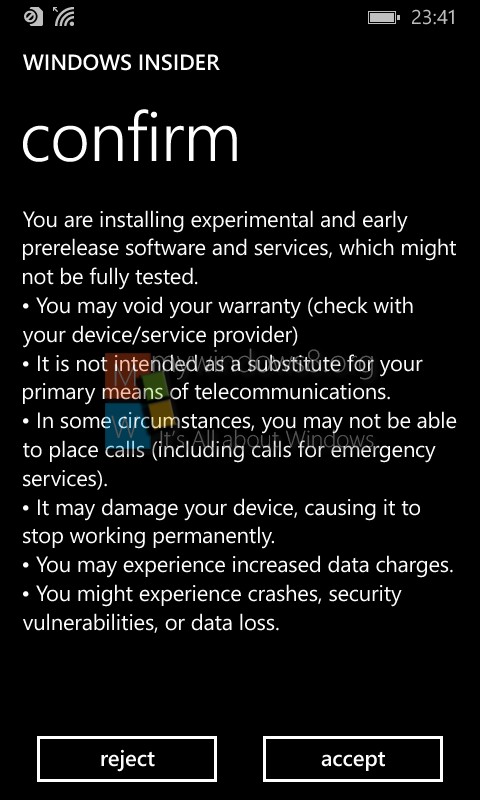 5. I have selected the Insider Fast program. the device will restart once you tap on the tick mark.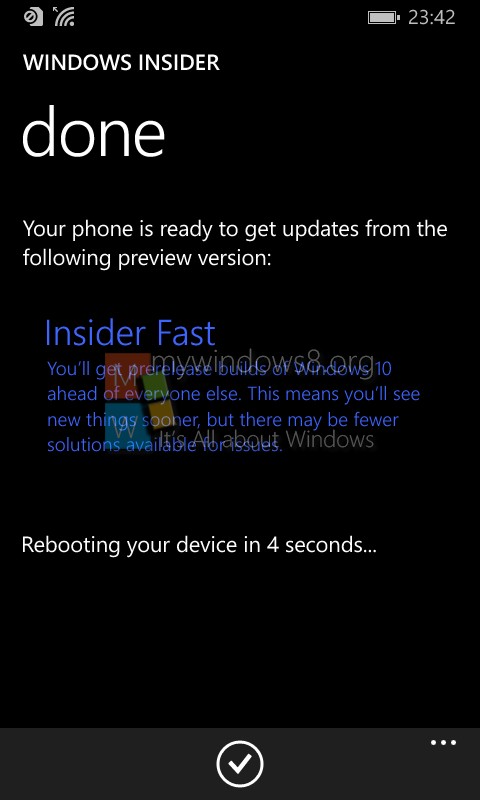 6. When you Lumia 820 reboots, go to Settings, open Phone Update, Check for Update and get started.