Activity History is Windows 10 keeps a record of all your activities of all the work you do on that particular Windows 10 device. Activity history keeps track of everything including the apps, services, files you use and the websites you have browsed on your browser. All these activity details are collected and stored locally on your Windows 10 device. Windows 10 sends these information to Microsoft, but with your permission. When you log in to your Windows 10 device with your Microsoft account, the OS will ask you if you give permission to send the activity report to Microsoft. If you click yes, then all such data will be sent to Microsoft. Microsoft will use them as survey to ameliorate their services, provide cross-device services, personalized experiences on Cortana, Microsoft Edge, MS Office, OneDrive, connected devices of other platforms such as Android and iOS and many more. Windows 10 also synchronizes all the activity details to the cloud. Each and every activity links right back to a webpage, document, article, playlist, or task, so that you can pick up when you resume later.
In the following tutorial, we shall show you how to disable Windows sending activity history from the PC to Microsoft.
Steps To Turn On/ Off Collect Activity History in Windows 10
1. First of all, click on the Start button and go to Settings.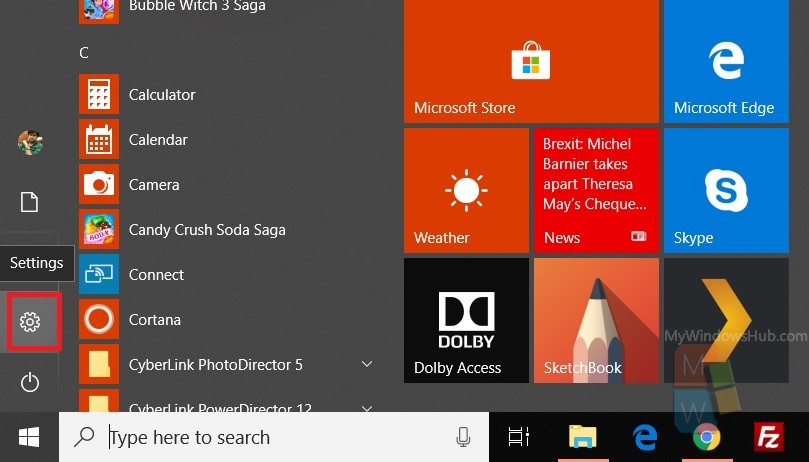 2. As Settings application opens, tap on Privacy. Privacy settings open all sub settings under it.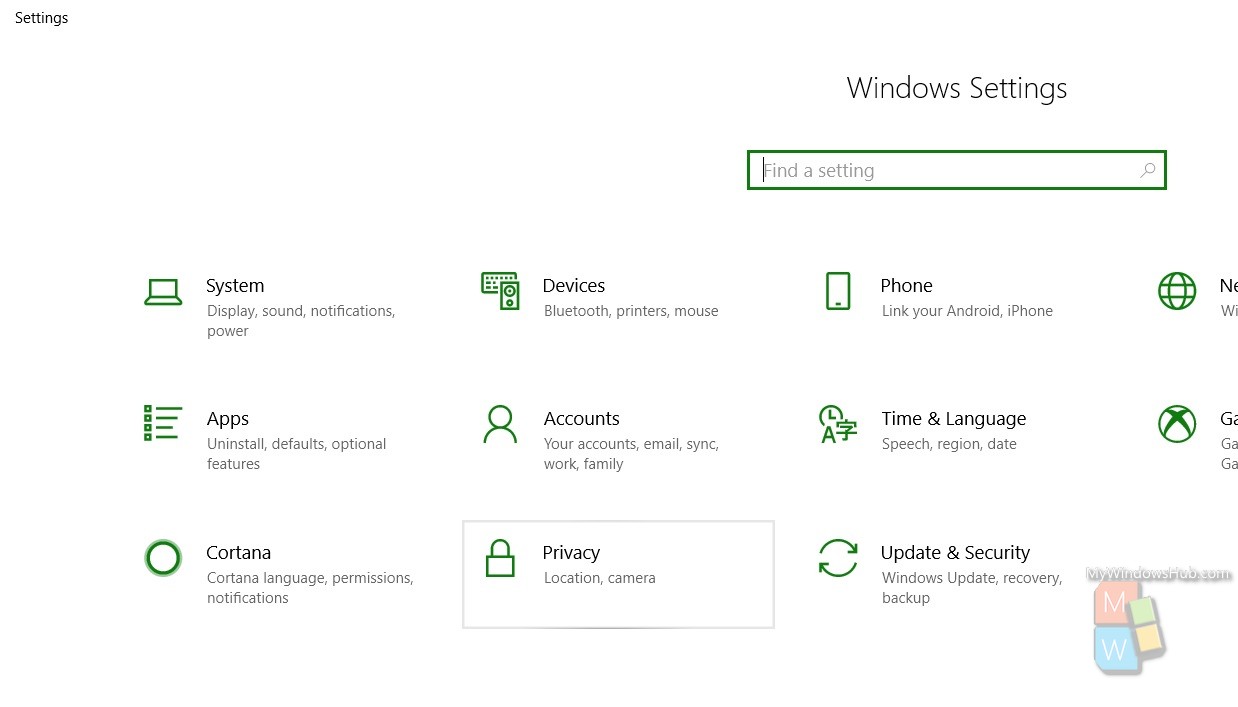 3. Now in the left panel, click on Activity History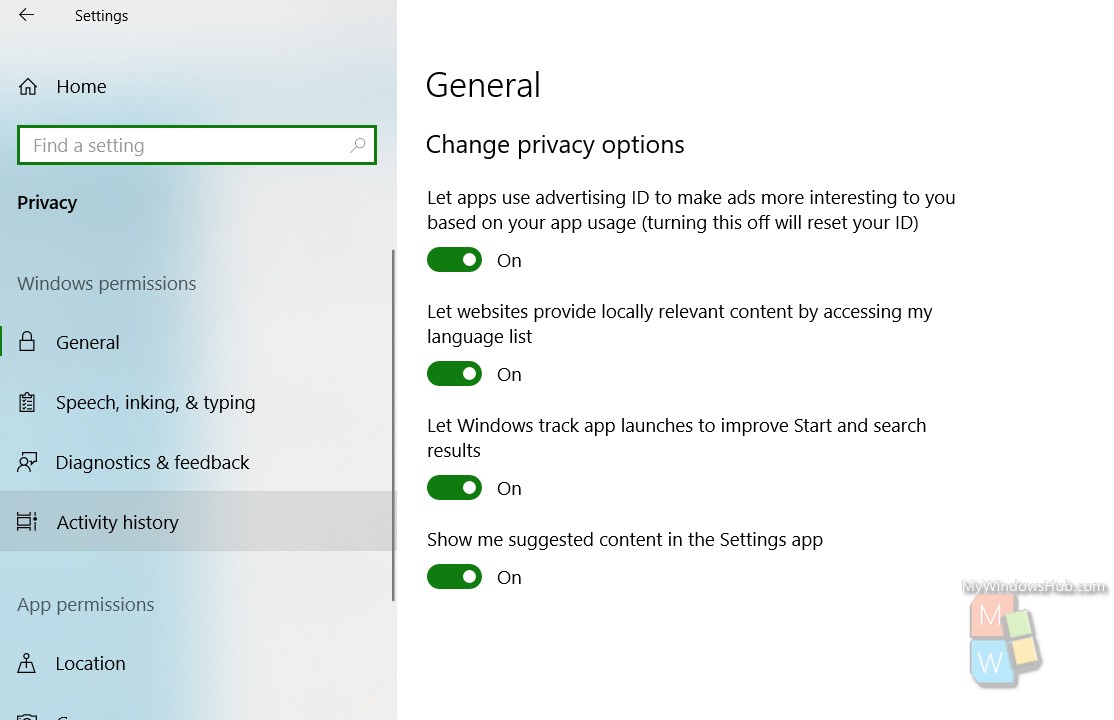 4. In the right panel, you will find an option called Let Windows collect my activities from this PC. If you do not want Windows operating system to collect your Activity history, then simply uncheck the option.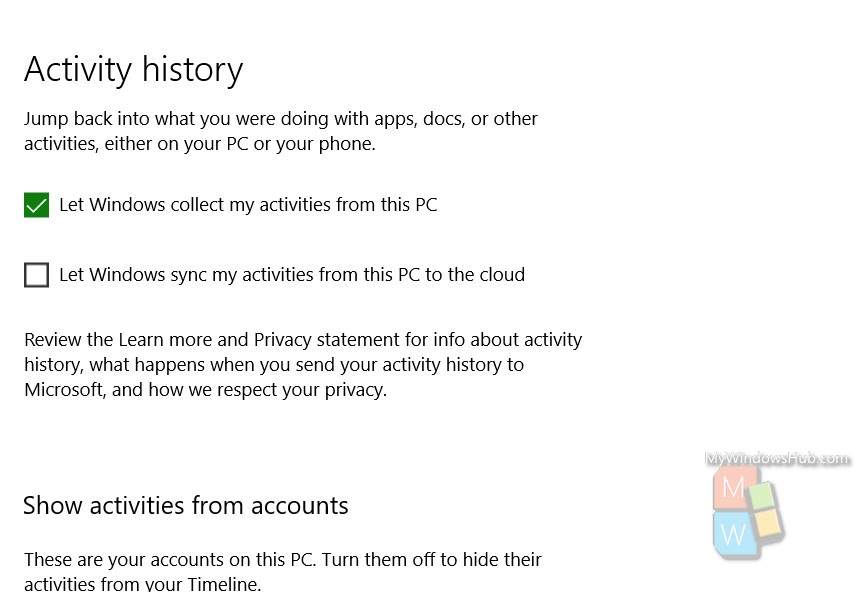 That's all!