Almost all of the tablets and phones of all platforms these days have the auto correction facility in keyboard. The autocorrect mode automatically correct your misspelled words and convert them into correct ones. The detection of wrongly spelt words are based on the language you have chosen. But sometimes it may become annoying when you are typing some proper names frequently or typing chats. If you are using Windows 10 in your Windows 10 tablet, then you are ought to face this problem. Even though autocorrect is an advantageous feature but sometimes it becomes a hazard too. By default this feature is turned on in Windows 10. The following tutorial will help you to turn off autocorrect misspelled words feature in Windows 10. The same procedure can be applied to turn it on. You can also turn on/off word suggestions also following these steps .
Steps to turn off autocorrect misspelled words in Windows 10
1. First tap on the Settings icon on the taskbar and go to All Settings.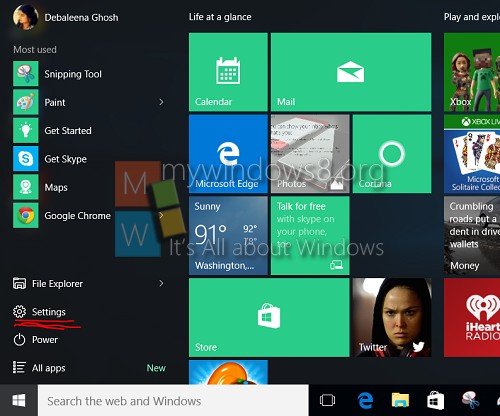 2. Now go to Devices.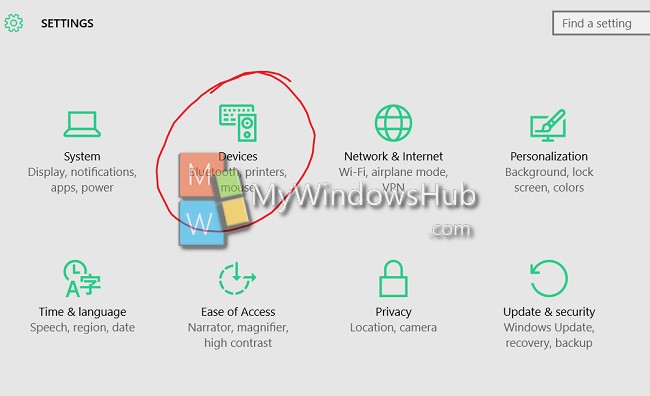 3. Next tap on Typing.
4. Now in the right hand side panel, check out for the spelling option. By default it is enabled.
off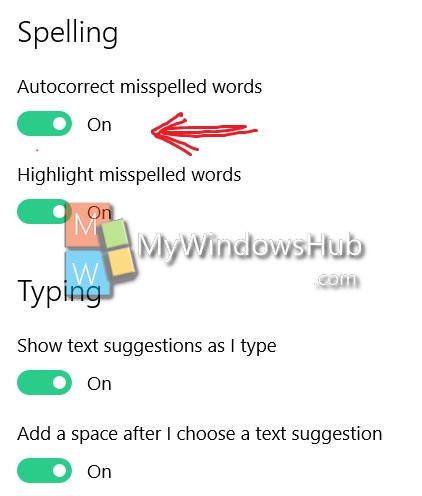 5. Tap on it to turn it off. The option will be now greyed out. You can follow the same steps to turn it on.