MemTest86+ is a software tool that tests the capability of RAM. When the test is run, the RAM will accept and keep random patterns of data sent to it. It's to be remembered that there are no errors when different parts of memory try to interact and there are no conflicts between memory addresses. You will need a bootable USB Flash drive to perform the function.
Steps to test RAM with MemTest86+
1. Open http://www.memtest.org/ website and then scroll down to find Download (Pre-built & ISOs) and click Download – Auto-installer for USB Key (Win 9x/2k/xp/7) *NEW!*. Before opening the installer, plug in your USB Flash Drive.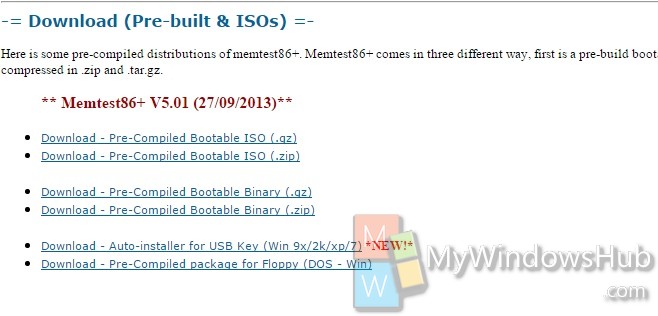 2. Now unzip the file and run the setup file. When the installer opens, click I Agree to continue.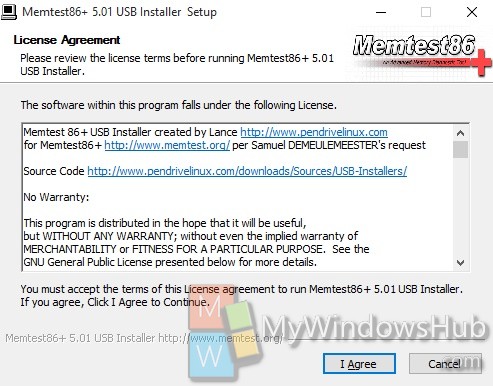 3. Now select the USB Flash Drive.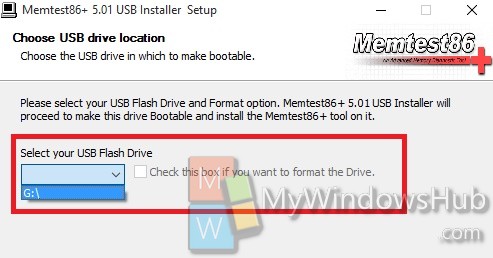 4. Check the Format box, to delete all the files from the USB Flash Drive.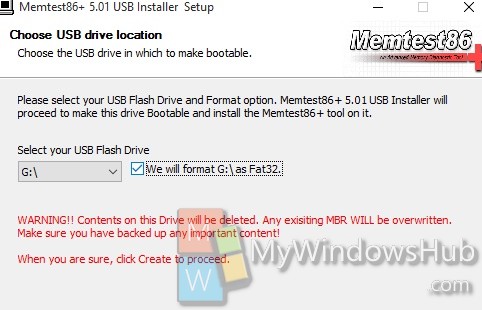 5. Click Next to Continue.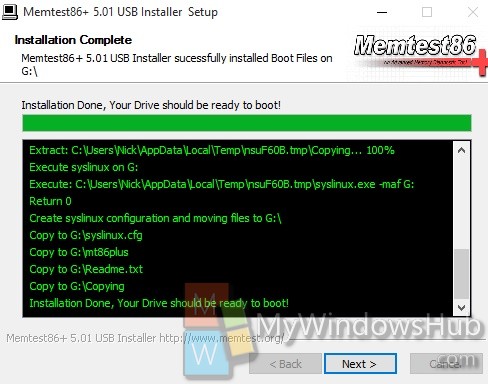 Passes
You need to tun 8 passes and the 8 passes must be run consecutively which means the passes from separate sessions can not be considered. Continue the test overnight to get the desired
Failures
TEST SLOT 1 SLOT 2
RAM 1- ERROR ERROR
RAM 2- GOOD GOOD
If you get a result like this, the first stick of RAM fails in both DIMM slots but the second stick of RAM passes in both DIMM slots.
Verdict: The RAM stick(s) need replacement.
TEST SLOT 1 SLOT 2
RAM 1- ERROR GOOD
RAM 2- ERROR GOOD
If you get a result like this, both sticks of RAM fail in the first DIMM slot but both sticks pass in the second DIMM slot.
Verdict: You should change your motherboard.