When you create folders in your OneDrive account, then everytime you add new content to the folder, or update the files of the folder, the folders synchronize themselves in OneDrive. This is an extremely useful feature as it spares you of the headache to remember to sync each and every file to synchronize with your OneDrive folders. But at times, there may be certain folders which you no longer need to sync with OneDrive but you want to keep the existing files intact. In that case you can customize the sync feature and turn off syncing of certain folders as per your need. The steps are simple. If you want to restore the default setting of syncing all folders, then you can achieve it simply by ticking on an option Sync all folders in the OneDrive Settings panel. Check out the steps below.
Steps to sync only specific folders of your OneDrive account in Windows 10
1. Right click or long press on the OneDrive icon from taskbar and go to Settings.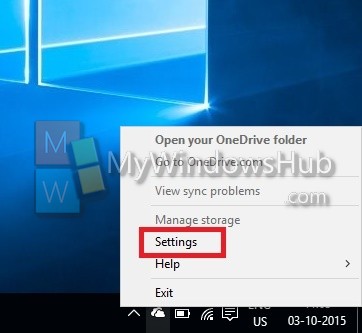 2. Go to Choose Folders tab.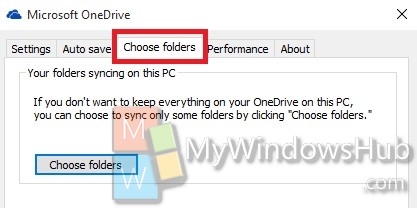 3. Under Choose Folders tab, you can click on the choose folders option to open the list of all the folders of your OneDrive account.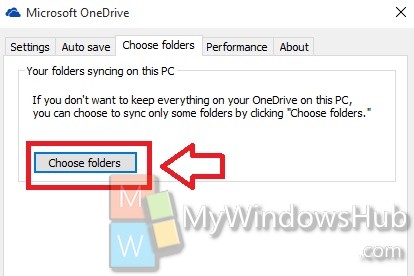 4. Now uncheck the folders which you don't want to sync. The computer will prompt you to confirm you you want to stop syncing the specific folders. Hit OK to continue. Now, click OK to save the changes.