Phone companion app was introduced in one of the last few Preview Builds of Windows 10. The Phone companion app helps Windows 10 users to couple their smartphone with their computer in a more easy and convenient way. This app helps in syncing all the important and favorite content and apps from your PC to your smartphone. The Phone companion app is compatible to Windows Phone, Android and iOS. While Windows Phone is the perfect companion of your PC with each and every feature available for your phone, Android and iOS phones are yet to get some features for the Phones and ome of them is Cortana. The following tutorial will help you to sync any app of Windows 10 with your smartphone via the Windows Companion app.
Steps to sync apps via Windows Phone companion with your smartphone in Windows 10
1. First of all, you have to launch the Windows Phone companion app. Then select any one among Android, Windows and iPhone or iPad to sync the required apps from your PC with your smartphone.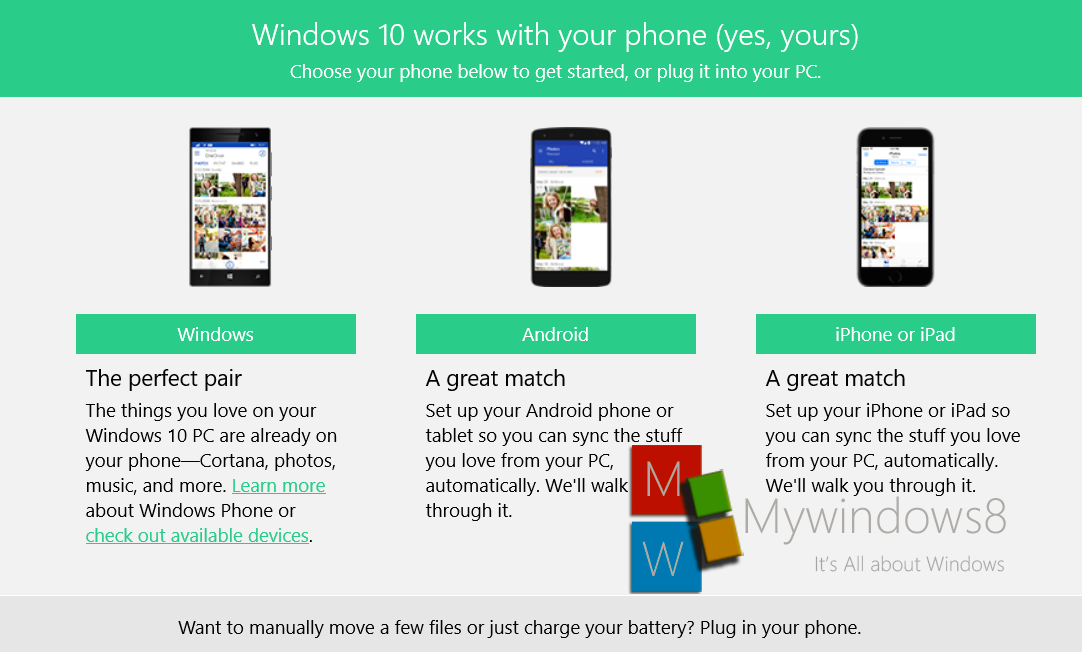 2. Next, select the app you want to sync. If you have chosen between Android and iOS, then you must have seen that there are many apps which are yet to get the support. For e.g. Cortana, Groove music etc for Android.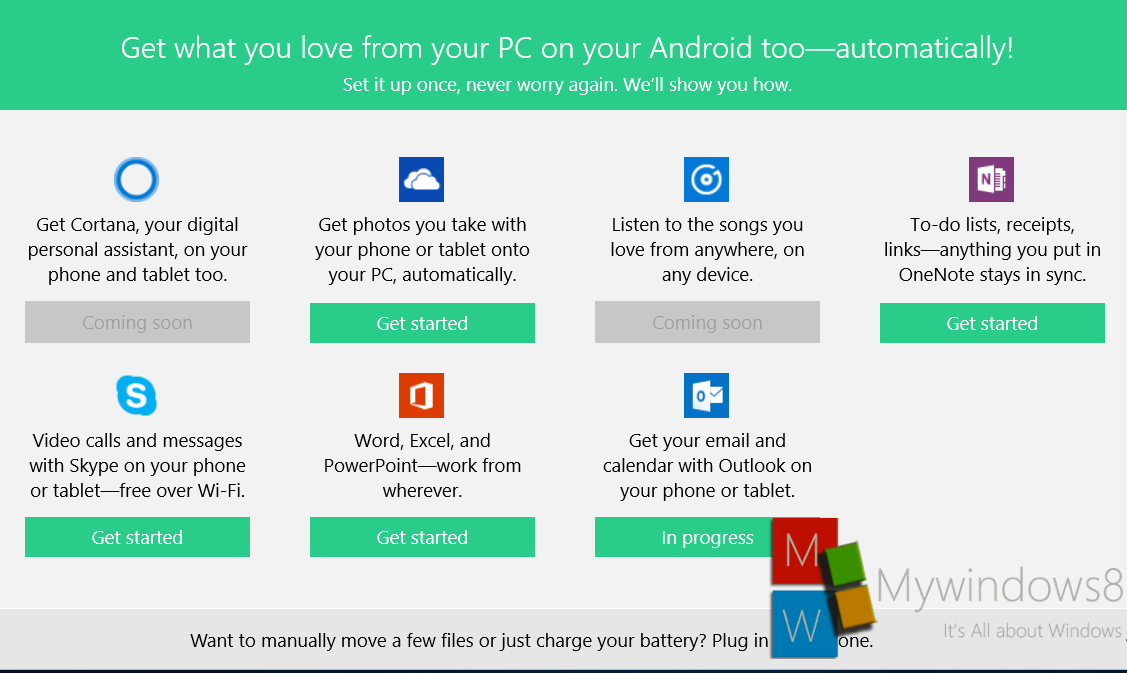 3. Then the app will ask you to install the particular app on your Phone. For e.g. if you have chosen Outlook mail for Android, then you'll have to download the app from PlayStore on your Android smartphone. If you are unable to do that then you have to enter any valid email address that can be checked using your smartphone. The app will send you the link to download the app on your Phone.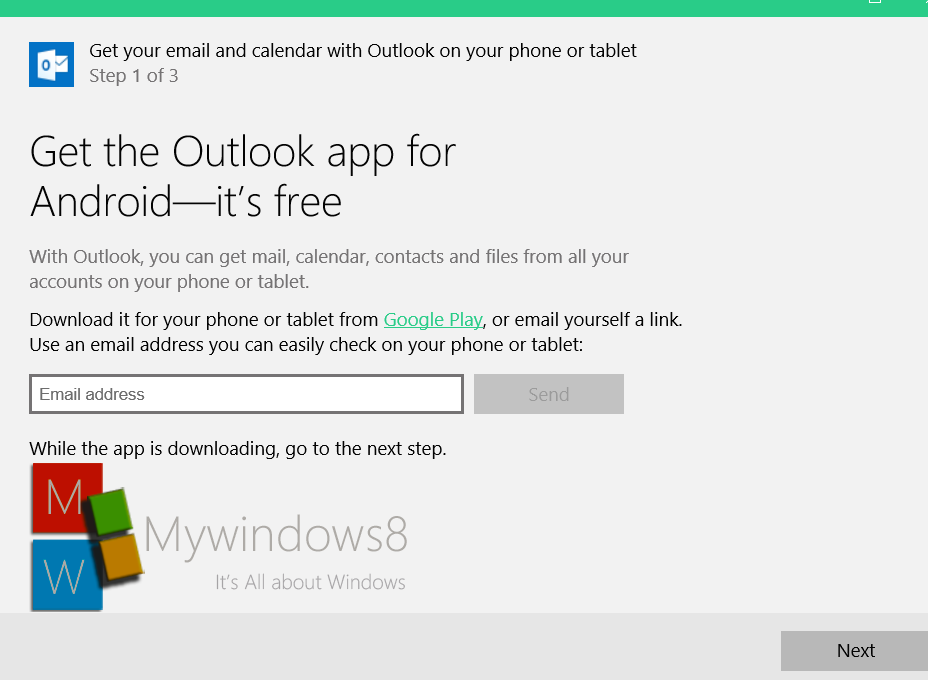 4. the fourth step is to add your Outlook mail and other important mail addresses to your Android /iOS app. The options might vary depending on the choice you made.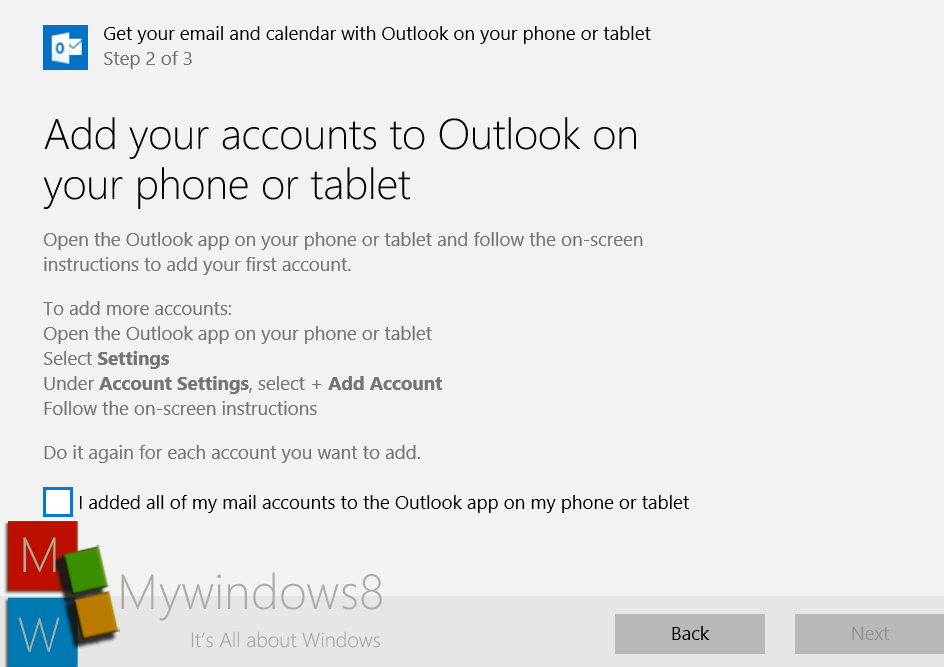 5. Next you may get a confirmation page. Finally the Outlook mail will be added to your smartphone and you can access each and every important mail from your Phone also.