BSOD is the acronym for Blue Screen of Death, and it is also known as Stop error. Your Windows device may encounter an unexpected shutdown due to an internal malfunctioning of hardware or software. You will only get a blue screen, where you will get a stop error code, and a sad emoticon. The stop error code helps a BSOD analyst to anaylize the issue with your Windows device.
Steps to Run Blue Screen Error (BSOD) Troubleshooter in Windows 10 After An Update Is Installed
First, visit Troubleshoot Blue Screen Error in Microsoft's website.
Next, you will be asked some valid relevant questions, such as "When did you get the BSOD?" Choose between After an update was installed, or While using my device. Based on your selection, you will get a set of new questionnaire. How you select the option will take you some basic steps that can help you troubleshoot your BSOD error.
Sometimes, a bug in an update can cause havoc to your PC. If you have unfortunately installed on such buggy update, then the first step is uninstalling the update and taking the PC back to the earlier version. Next, reboot your PC in Safe Mode. There is no universal key combination for booting a PC in safe mode. It varies from one manufacturer to the other. Before booting your PC in Safe Mode, enter the Windows Recovery Environment as follows: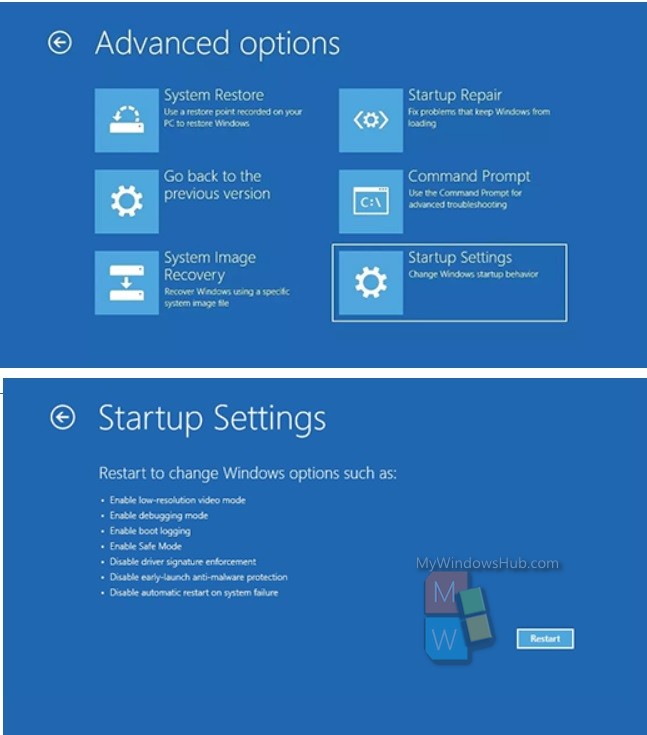 1. Turn off the device completely. Usually Windows 10 goes to sleep mode if you tap the Power button once. Hold the power button for 10 seconds until there is a popping sound, which indicates the PC is power off.
2. Now tap the power button to turn on the PC.
3. If the Windows starts normally, repeat steps 1 and 2, and keep on doing until you get to enter Windows Recovery Environment.
4. After that, as your PC starts, the Choose an option screen opens. Select Troubleshoot > Advanced options > Startup Settings > Restart.
5. Finally after your PC restarts, you have to choose the option to run "Safe Mode with Networking".
6. This step now takes you further to a set of new steps:
Click on Windows Search panel, type Control panel and select Control Panel from the list of results.
Now find out Uninstall a program option.
Next, in the left pane, select View installed updates, and then select Installed On. This will take you to chronologically sort the updates by their installation date.
Once you get the latest updates, select it and click Yes to confirm.
Check the screenshots below: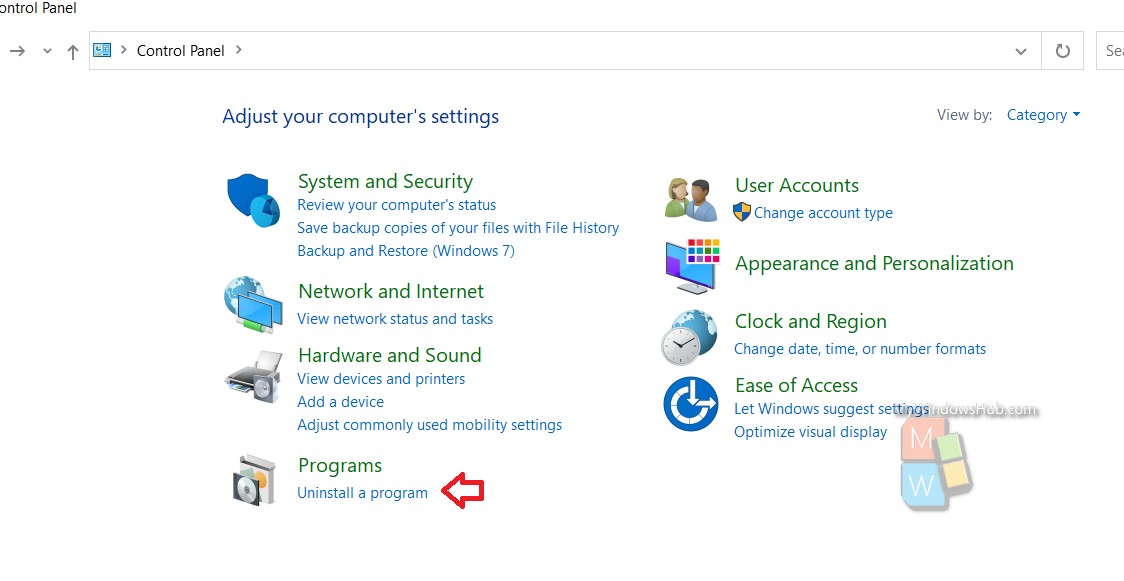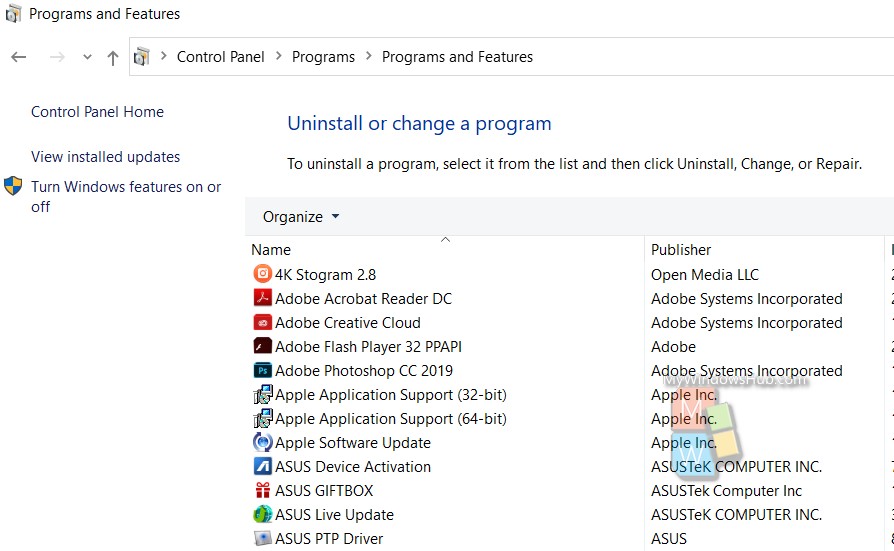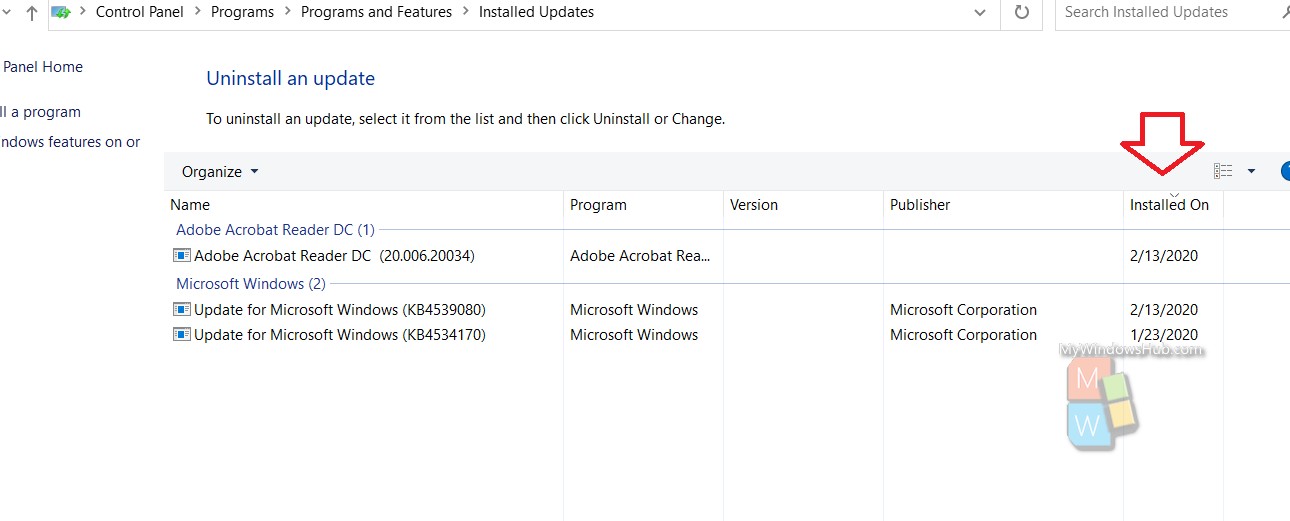 That's all!