The application information service in Windows 7,8.1 and 10 is a service that enables the operating system to provide certain applications the elevated (administrative) privileges so that the apps can be installed. The purpose of this service is to facilitate the running of interactive applications with additional administrative privileges. If this service is stopped, then users will be unable to launch applications with the additional administrative privileges they may require to perform desired user tasks. Sometimes, users stop this service in order to save CPU consumption. Sometimes in office places, the Application Information service is sometimes controlled or stopped in order to stop installation of additional software. Whatever be the reason, the Application information service can be stopped or started depending on the requirement.
Steps to Restart Application Information Service in Windows 10
1. Press Windows+R to open Run window. Type services.msc and hit Enter to open Windows Services.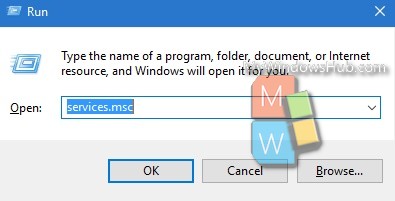 2. Now scroll down and find out Application information.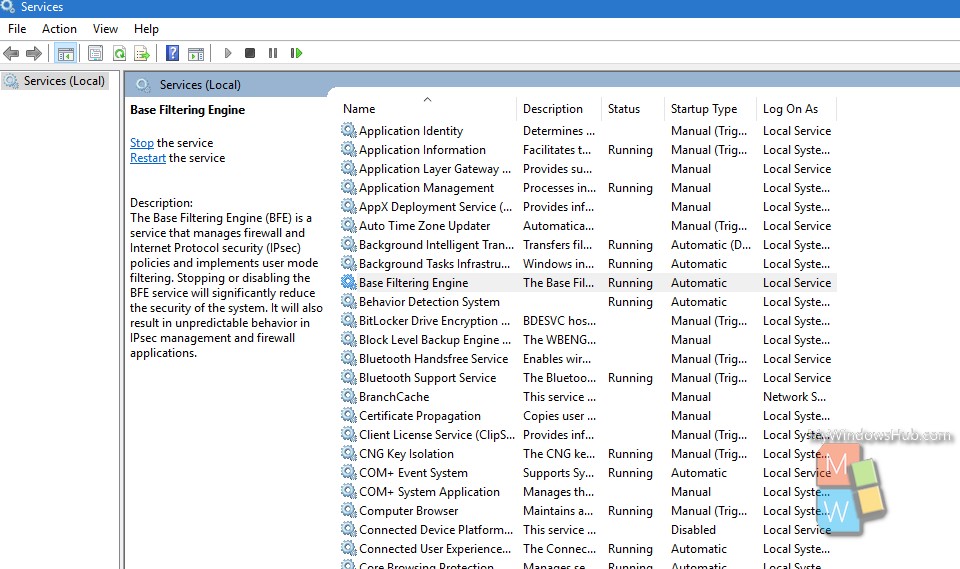 3. Now right click on the respective service, click on Start, if you find that the service is disabled, else Restart (if it is already enabled but not working for some reason).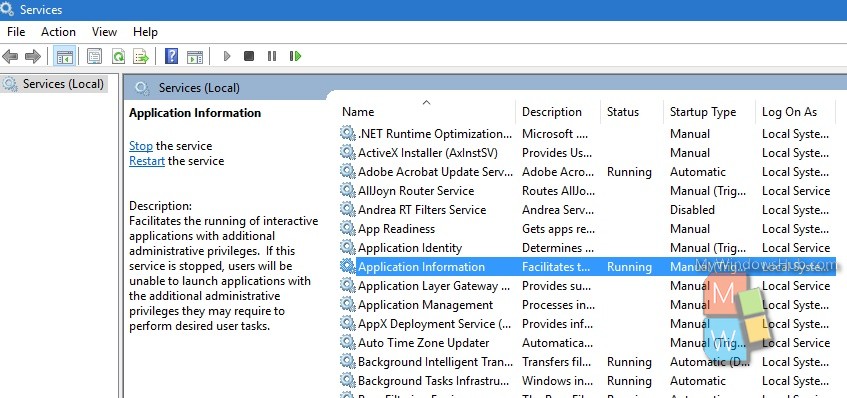 These should invariably solve your problem.