The world is not to so nice about the left handed people. Most of the thing in the world are made for only right handed people. However there are certain things which disappoint left handed users to a great extent. An example is using the computer. If it's not a touch device, then a left handed user might find difficulty in handling mouse and many such things. Windows 10 provides, though limited, some customization options that can help left handed users a bit. Check out how you can utilize the limited resources.
Steps to personalize Windows 10 devices for left handed users
1. Open the All Settings option in Windows 10.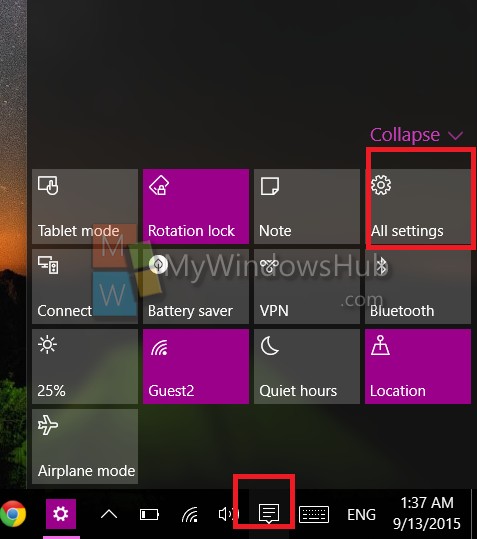 2. Select Devices.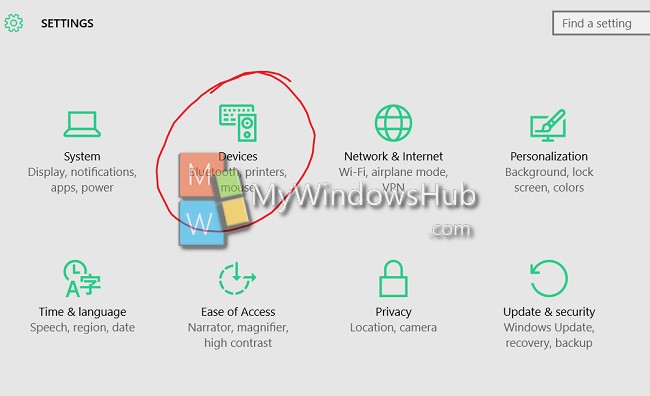 3. In the left pane, select Mouse & Touchpad.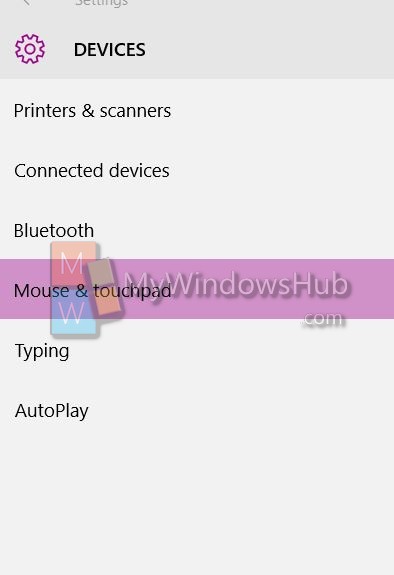 4. You can change the primary button to Right button. Now select the Pen option and you can change from Right Hand to left hand