There is various music production software available to the public. As you know the leveraging number of musicians on YouTube and other social media, you can imagine the burgeoning demands for music production software apps. Gone are the days where only a handful of musicians from the film and music fraternity used such software. Microsoft is very particular about the needs and choices of its customers. So, it has readily updated the Windows 10 operating system to the extent that it can be used flawlessly for music production.
The main problem with using music production software with Windows or Mac operating system was that the operating systems were not properly optimized for music production. This is mainly because previously very few people used such applications. The scenario has changed a lot, and the companies have brought remarkable changes in their operating systems.
Talking about Windows 10, Microsoft has brought revolutionary changes in the OS by upgrading the stability, updates, and compatibility. It has also induced anti-latency safeguards so that the PC doesn't crash amid the music production process. Thus, laptops running Windows 10 is a great option for musicians.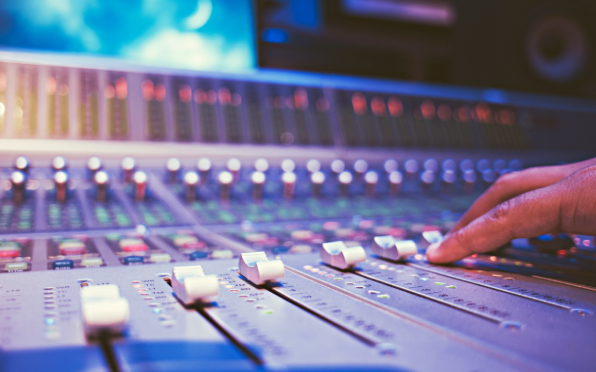 Further, you have to optimize your Windows 10 PC or laptop for having a fantastic experience during music production. Such optimizations are very easy and can lift up your experience manifold times. In simple words, optimizing the PC for music production means you have to allow the maximum space of RAM and CPU to music producing software. This can be done by reducing other activities which are not so important. However, a trade-off should be there so that you don't disable important apps on your PC. Check out some easy optimization techniques.
How To Optimize Your Windows 10 PC for Music Production
Adjust Processor Scheduling in Background Services
Adjusting processor scheduling can ameliorate your Pc's audio drivers. You can do this by opening the Control Panel> System and Security> System> Advanced System Settings> Advanced. Now click on the Settings option under Performance. Performance options will pop up. Tap on the Advanced tab. Under processor, check the background services radio button. Click on Apply and then OK.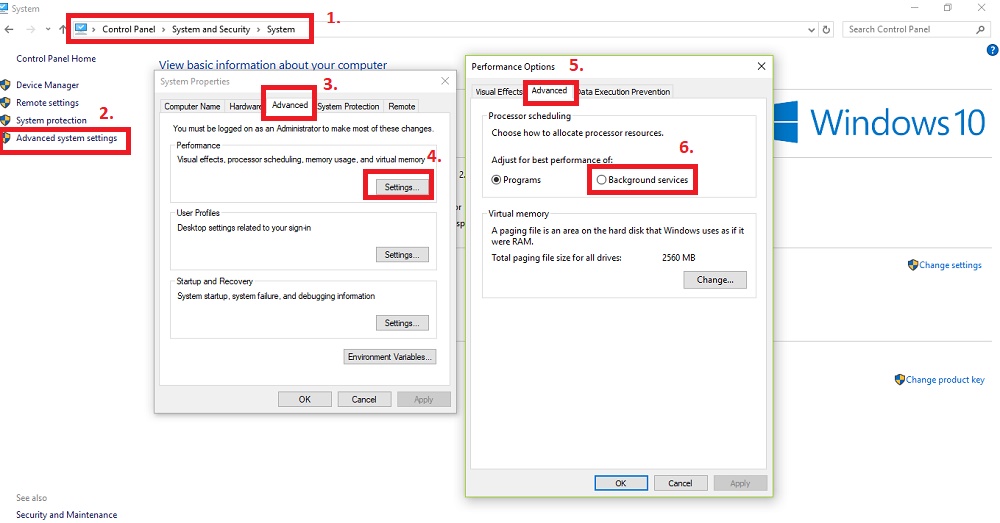 Disable System Sounds
The system sounds like notification beeps, or error sounds can often hamper your music recordings. The best option is to turn them off while you are recording. You can change the settings later on. Go to Control Panel and search for Sound in the search panel at the top right corner. Open it. Go to Sound tab. Select the drop-down box of Sound scheme and select No Sound. Click Apply and OK.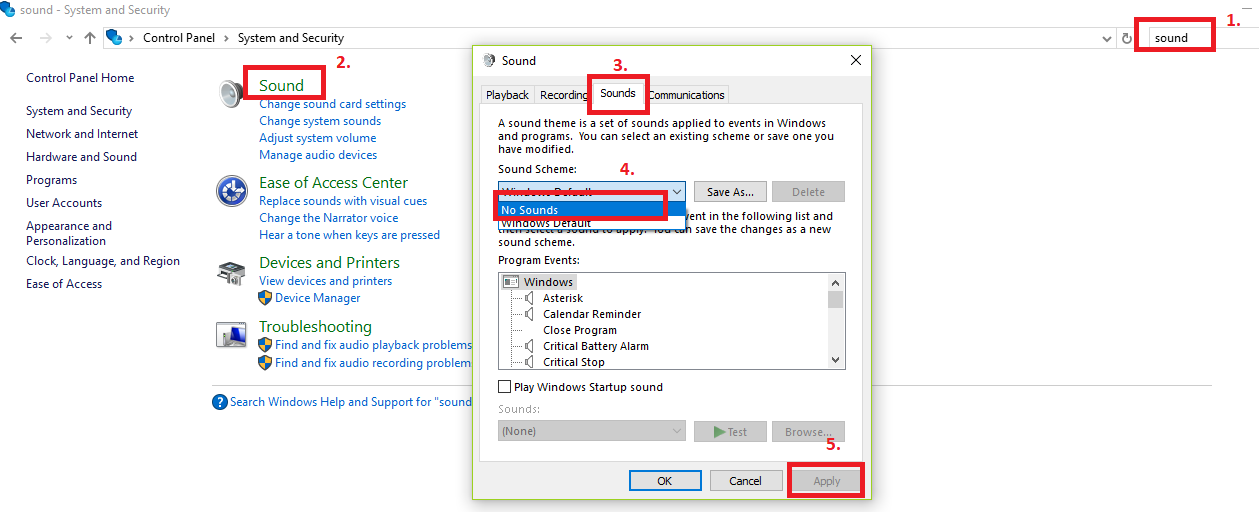 Adjust Your PC's power options to High Performance
While you are working with your music, you must concentrate all the PC's power to that purpose. For that, you need to conserve your computer's energy. So, this is how you can adjust your PC power options for high performance. Go to Control Panel, then choose Power Options. Click on High Performance. Tap on Change Plan Settings. Now check that the power options are set to Never.
Disable Firewall and Antivirus
Firewall and Antivirus software applications are extremely important for your computer's security, but you can turn it off for the time being. Turn them on once you are done using the music production software.
Disable "Windows Background Apps"
Windows OS runs an application in the background whether or not you are using them. This dilutes the computer's performance a bit. To maximize the efficiency of music production, you have to adjust your PC power to high performance. Click on Settings, go to Privacy settings. Now tap on Background apps. Tap on the slider to turn it off.
Some other essential optimization tips are:
Turn off all other programs that you are not using, like media players, browsers, etc.
Try not to use USB hubs and close any USB devices which are not in use.
Update Audio drivers, graphics drivers, etc.
Update your audio drivers
You can also try other options like turning off UAC, running DAW as an administrator, switch off animated videos, screensavers, etc. Be very careful about turning off UAC, Firewall and other such settings. This can ruin your Windows 10 PC if not executed properly.