This tutorial will show you how to lock keyboard in Windows 8 to prevent keystrokes.
This concept of locking a keyboard comes from the mobile phones, especially the smartphones as locking of keyboard/screen is very important or else you would have called several persons without your knowledge or would have performed an irreversible task which may cost you highly. Similarly this task is pretty much important for the computer users too as we might place something on the keyboard while we are not working on it. For e.g. a 90% downloaded file got cancelled by placing a notebook on your keyboard.
So, it is necessary for the computer users too to lock their keyboard while they are not working on it. You just need a software, "Toddler Keys" and follow a few simple steps to do so.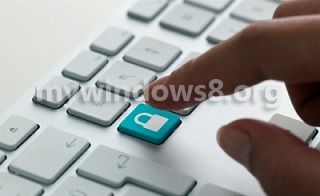 Steps to lock keyboard in Windows 8
1. You need to download a software, ToddlerKey and install it.
2. Now, Open the start menu by pressing Windows key and type "Toddler Keys", open the application. The application will now appear in the system tray(Lower hand right side corner of the screen).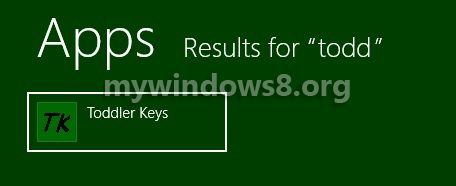 3. Next, right-click on the Toddler Keys icon.
4. In the context menu you will find an option to lock the keyboard, click it.
5. Now your screen is locked and to exit from the locked keyboard type "quit". It is just like a pattern that we draw in our smartphones to unlock the screen. Type quit and it would unlock you keyboard.