This tip walks you through the process to keep NumLock On in Windows 10 and Windows 8/8.1.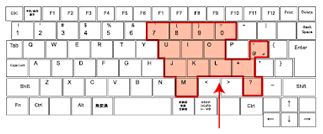 NumLock is the short form of numeric lock or number lock. It is a toggle key located on the numeric keypad of the keyboard. By turning on the NumLock you will able to use numbers on the keypad and if NumLock is kept off the numeric keys will work like different keys of arrow pad. This NumLock key can be found in some keyboards as a separate key, but generally in laptops there is no NumLock key or you may need to press a key combination-pair to access it. Again if there is no NumLock key in your laptop keyboard you can turn it On or Off from Accessories Accessibility. Go there, then open on screen key board, key board will pop up and you will find a num lock key there.
Users often use password which is a combination of characters and numbers. If you are so much used to num pad, then after windows start you may end up entering wrong password, just because NumLock is not enabled by default in log on screen. This problem can be solved easily. Follow the steps described below to have num lock enabled by default on log on screen.
Steps to Keep NumLock On by default
1. Press Windows Key + R and type regedit in Run and hit ENTER.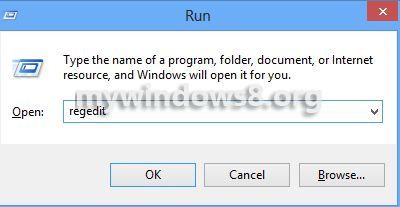 2. In Registry Editor dig down to following location :
HKEY_USERS\.DEFAULT\Control Panel\Keyboard
. You will see InitialKeyboardIndicators entry in right-pane.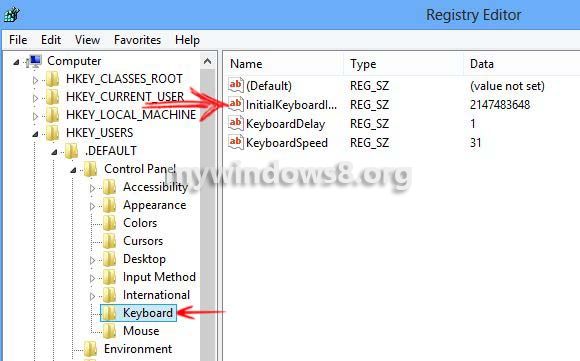 3. Double-click on InitialKeyboardIndicators string. In the value data field type 2 and click "OK".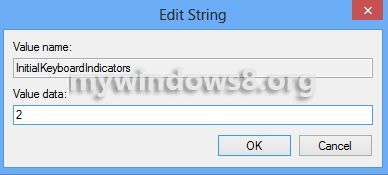 Restart your PC. That's it.
Important Steps – Disable Fast Start
After performing the above mentioned steps you also have to disable Fast Start in Windows 8 / 8.1 and Windows 10. Damiew has discussed the Steps to disable Fast Start below in the comment section. Click Here to directly go to his comment.
Do not forget to share your views in the comment section. It may help other viewers to solve their problems.