Microsoft Excel is an extremely popular Office application among students, offices, researchers. It facilitates a plethora of options to create a huge table. You can create graphs, pie charts, trends of a particular business or scientific model and so on. The numbers of features are almost endless.
In MS Excel, we deal with humongous chunks of data in tabular forms. To keep track of all the data, or any special information about the data, Excel allows its users to insert comments along with each cell. The comments feature enable you to enter any descriptive text, data or anything about that particular cell. In this article, we shall show you how to insert comment in an MS Excel Worksheet.
This feature is applicable for Excel for Office 365, Excel 2019, Excel 2016, Excel 2013, Excel 2010.
Steps To Insert Comments In MS Excel Worksheet
Select the cell, where you want to insert the comment. Now right click on the cell and select New Comment.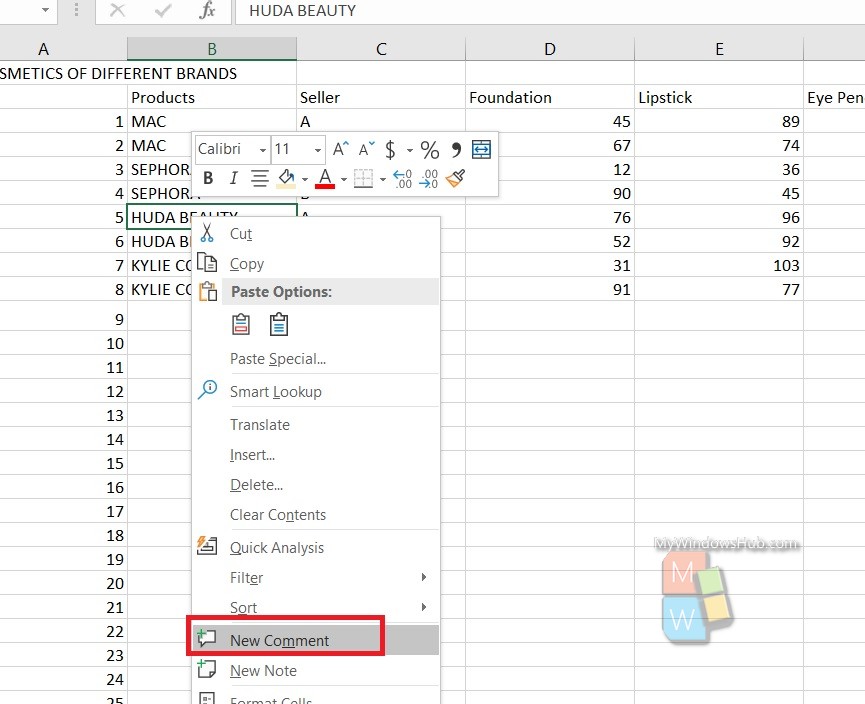 Enter the new comment, in form of conversation. Finally, hit Enter to save the comment.
You can reply to the comment and add your own thoughts. You can also edit an existing comment. That's all! Hope this article helped you.