In Windows 10, any new update, app update, Build Update, New Mail, Social media notifications appear in the Notification panel. By default, these notifications stay for 5 seconds and then vanish. The default 5 seconds Notification display time is sufficient for you to have a look at the notifications. However, the time may not seem to be sufficient if you are out of your desk for a while. In that case you can increase the display time of notifications from 5 seconds to a maximum of 5 minutes. you cannot enter the value manually, but you can choose from the drop down box.
Steps to Increase the Notification display time in Windows 10
1. Open Start menu, go to Settings.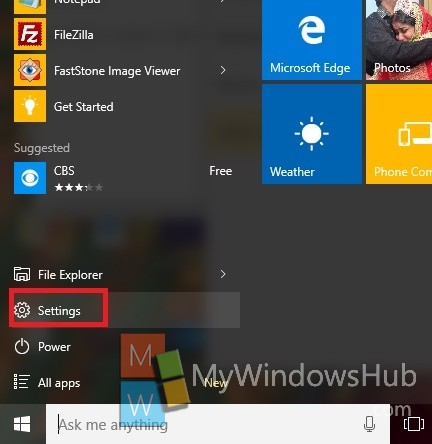 2. Now tap on Ease of Access.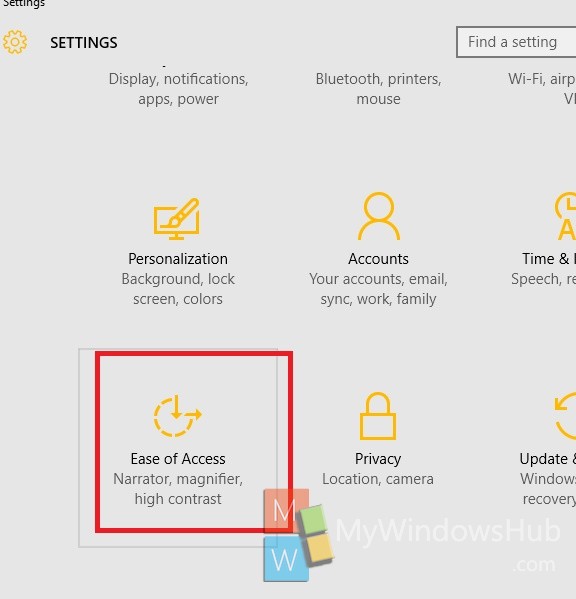 3. Go to Other Options.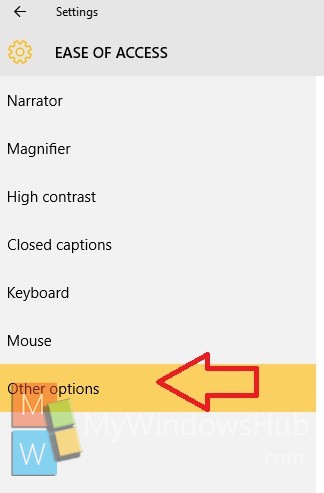 4. Under Visual Options, check out the option Show Notifications for. By default it's set to 5 secs and it's the minimum. You can increase the time by selecting other options.