Alt+Tab key combinations help users to view all the open Alt Tab dialog windows in a thumbnail view and then switch from one window to another. If the number of windows opened, increases or decreases, the thumbnail size of individual window decreases or increases proportionately. In this regard, it is important to mention that in previous versions of Windows, the thumbnail view of tabs were different from the current one. The present thumbnail view of the Alt Tab dialog box looks like the screenshot below. If you want to revert back to the old Alt Tab dialog in Windows 10, then check out the steps below: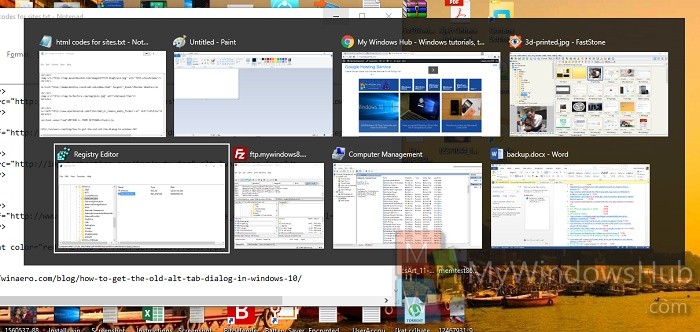 Steps to get the old Alt Tab dialog in Windows 10
1. Press Win+R and type regedit and hit Enter to open the Registry Editor.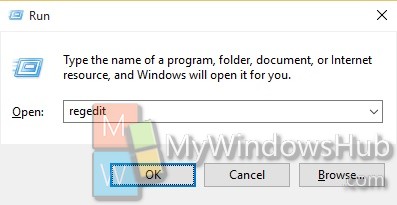 2. Now navigate to the following location HKEY_CURRENT_USER\Software\Microsoft\Windows\CurrentVersion\Explorer.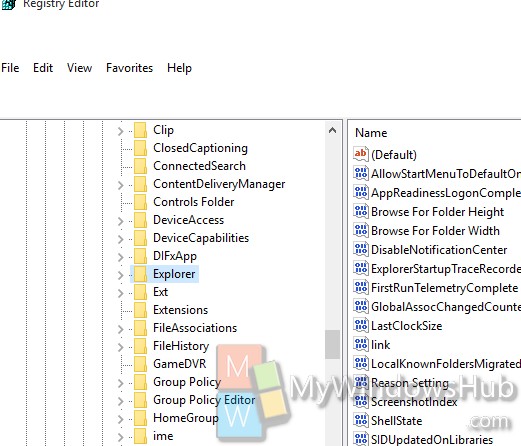 3. In the right panel, right click, go to New, select DWORD Value (32-bit) and name it AltTabSettings.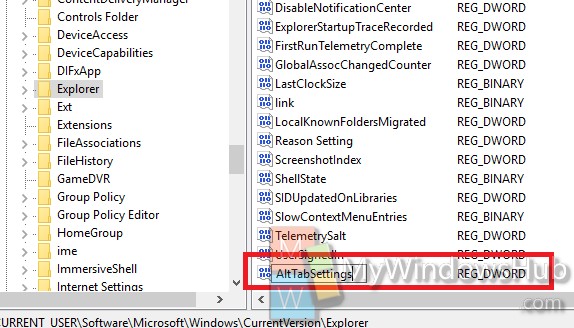 4. Set the value to 1.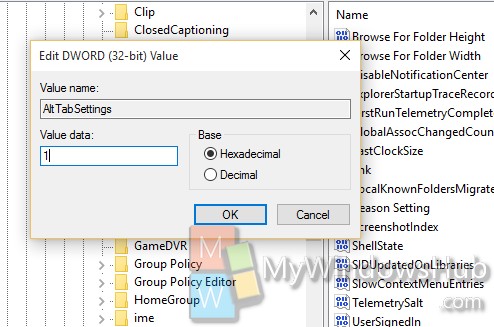 5. Now sign out of your account and sign in back to see the changes.