Adobe Flash player is a free software for using content created on the Adobe Flash platform. With the help of Adobe Flash Player, users can view animations, multimedia files, video streaming and many more. There are several websites which can not be seen unless you have the Flash player installed on your computer. Microsoft Edge Browser, Microsoft new age web browser for Windows 10 operating system comes with Adobe Flash Player. The feature is pre-installed and get updated with Windows Update.
Adobe Flash Player is important for your PC but if you do not want to use the app, you can turn off or disable the feature. The following tutorial will help you to enable or disable the Flash Player in Microsoft Edge in Windows 10.
1. Open Microsoft Edge. Click on the three dots to open the More options.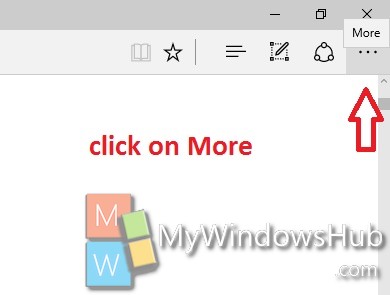 2. Now scroll down and go to Settings.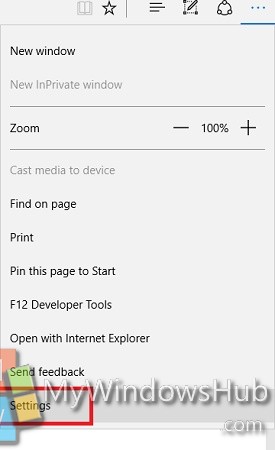 3. Click on View Advanced Settings.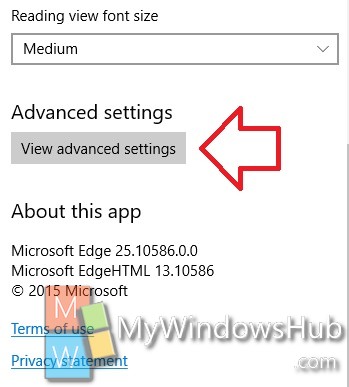 4. Scroll down and find out the option called Use Adobe Flash Player. If you want to enable the feature for Microsoft Edge, then move the slider to the right to turn it on. If you want to disable the feature then move the slider to the left to turn it off.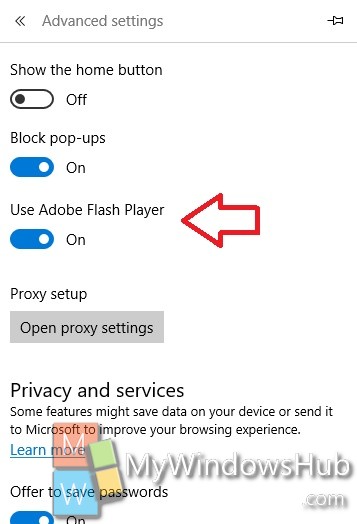 That's all!