Windows 10 has brought the Cortana which has customized cards for users. Cortana supplies cards from time to time which are immensely helpful. For example you are searching for restaurants, and you have location system enabled, then Cortana will start sending cards about nearby restaurants based on information from Foursquare. So, the cards have utility but if you don't need them, you can disable them. Microsoft has also kept provision of customizing the options if you want to get cards but narrow down your choices. The following article will help you to enable or disable information cards in Cortana in Windows 10.
1. Open Cortana from your Windows 10 and go to Notebook.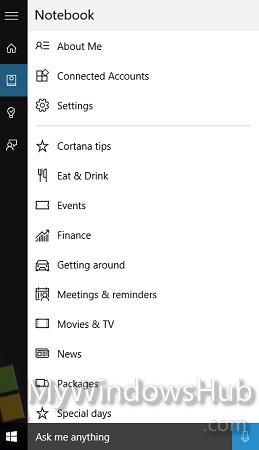 2. Select any card of your choice. The first option allows you to enable or disable the feature by swiping the slider.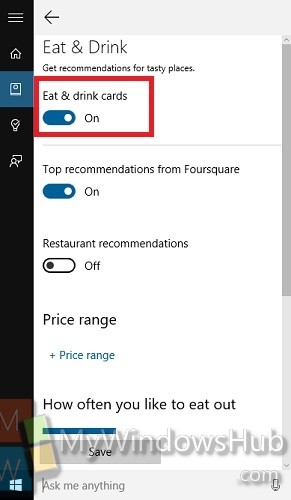 3. You can either disable it completely if you don't want cards or you can customize it on the basis of your needs. Once you do that, hit Save.