The Game bar is a application of the Xbox that records game clips and captures screenshots and lets you share them. The app gives gamers easy access to recording, editing, and sharing their most epic gaming moments. The keyboard shortcut is Windows+G. If you want, you can turn on or off. Xbox app also facilitates background recording. By this method you can record the last few minutes or seconds of the game uninterrupted. it's to mention here that background recording effect your gaming performance.
Steps to Enable Background recording of Games with Game Bar in Windows 10
1. Open the Start menu and go to Xbox App.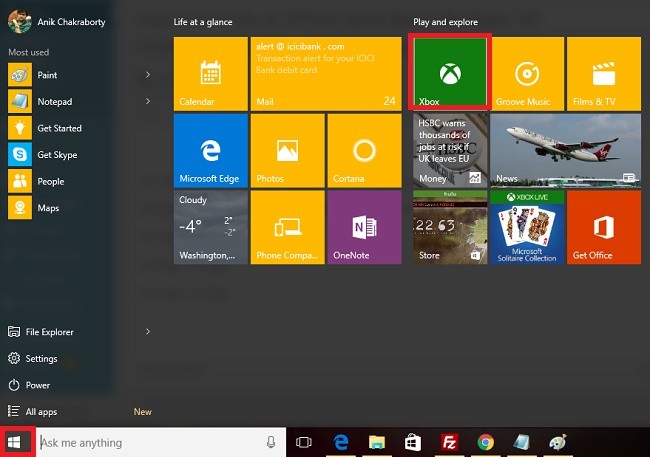 2. Now click on the Option and go to Settings.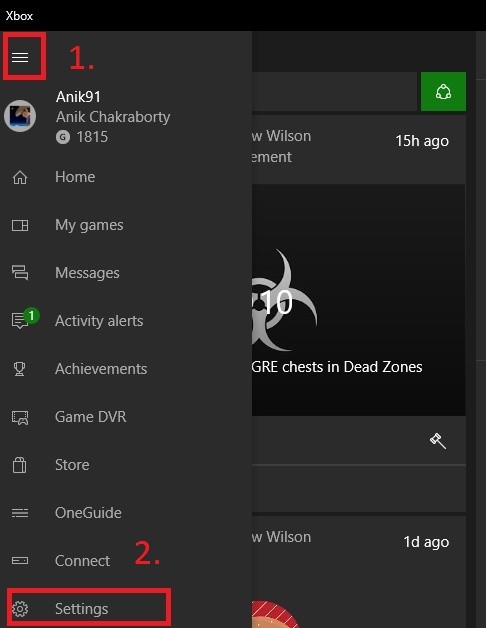 3. Now go to game DVR tab.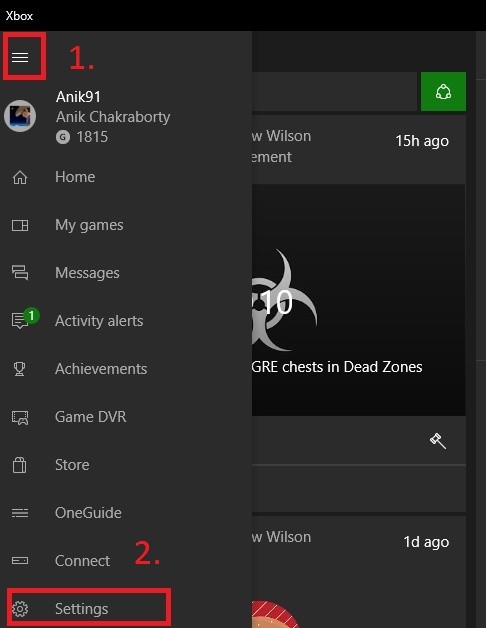 4. Scroll down and go to the option Background recording. This option is disabled by default. Move the slider below the option from left to right. The slider will turn green and the feature will be enabled. You will notice subsequent options like Allow background recording when using battery power, Allow background recording while I am using wireless display etc. You can turn the features ON or OFF based on your requirements. If you want you can also change the Record the last option. This option will record the last specified seconds of the game. The default option is 30 secs. You can select any one option from the dropdown menu.