Reinstalling the operating system in your device is always a great pain. It usually involves getting a bootable operating system or factory resetting your system by following instructions, which is very time-consuming and comes with a lot of bloatware. Bloatware often includes all the applications and drivers your manufacturer has installed on your system before the sale. Hence, it will become challenging to get a bloatware-free fresh system with Windows 10. In this article, we shall discuss how to reinstall Windows 10 easily on your system with minimal or no bloatware.
How does it work?
Please note that we are not talking about factory resetting your system, which automatically includes pre-installed bloatware. Here we are talking about one interesting feature of Windows 10, "Fresh Start," which makes it a lot easier to get a clean and fresh version of Windows.
What is the downside?
You might complain that the Fresh Start feature will remove all manufacturer-installed software on your PC, such as MS Office. It will remove everything, including required drivers, and installing those drivers later would be a little hectic.
Please note that based on your manufacturer, you may lose access to a few offers, digital licenses, and digital content that came pre-activated on your system.
How to Get a Fresh Start on the Creators Update?
The "Fresh Start" option is a part of the "Windows Defender Security Center" app.
Navigate to Settings > Update & Security > Recovery.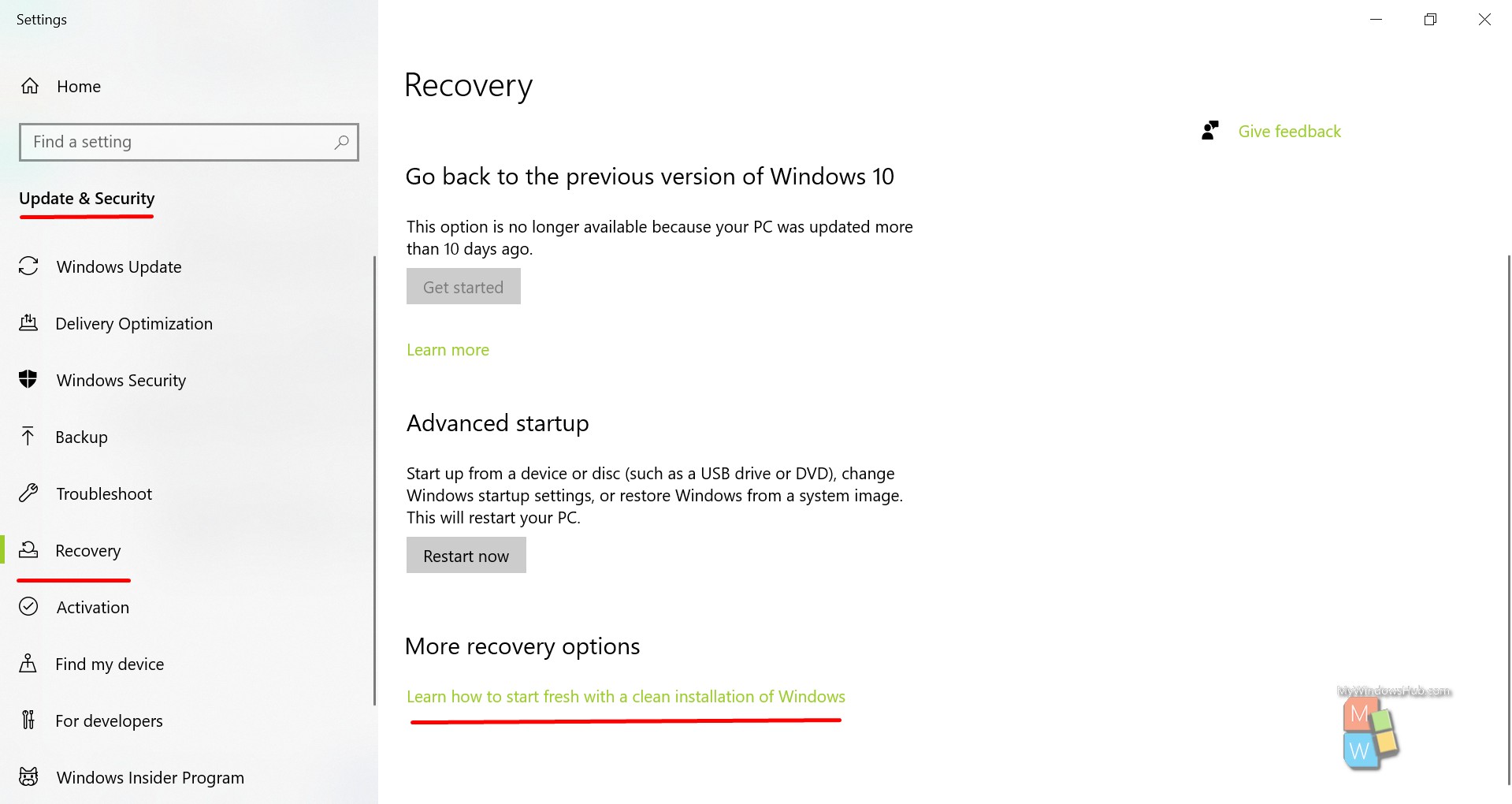 Click on the "Get started" button to begin the process.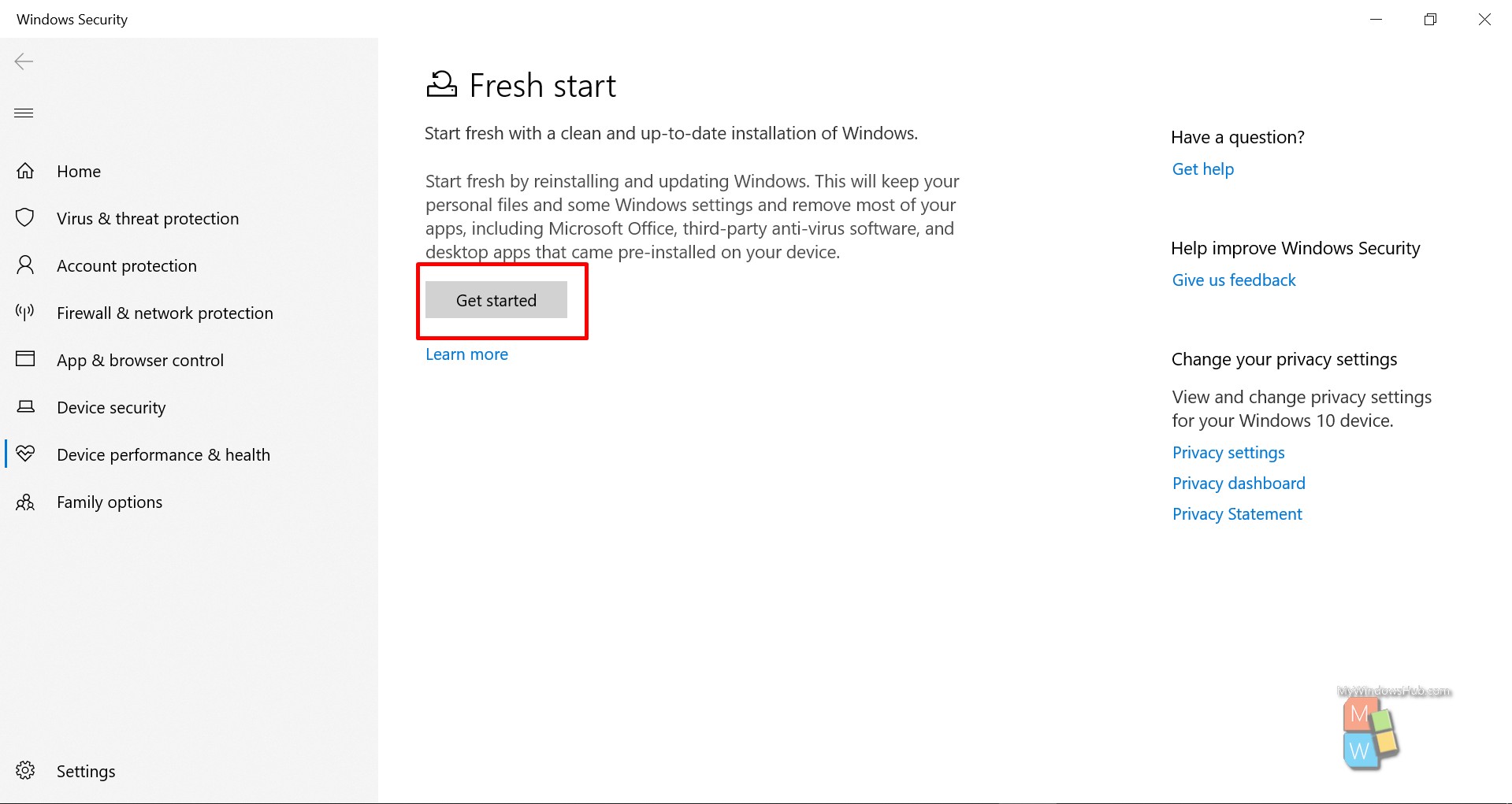 Windows will bring you a dialog to confirm before starting the process. Press the "Next" button to begin.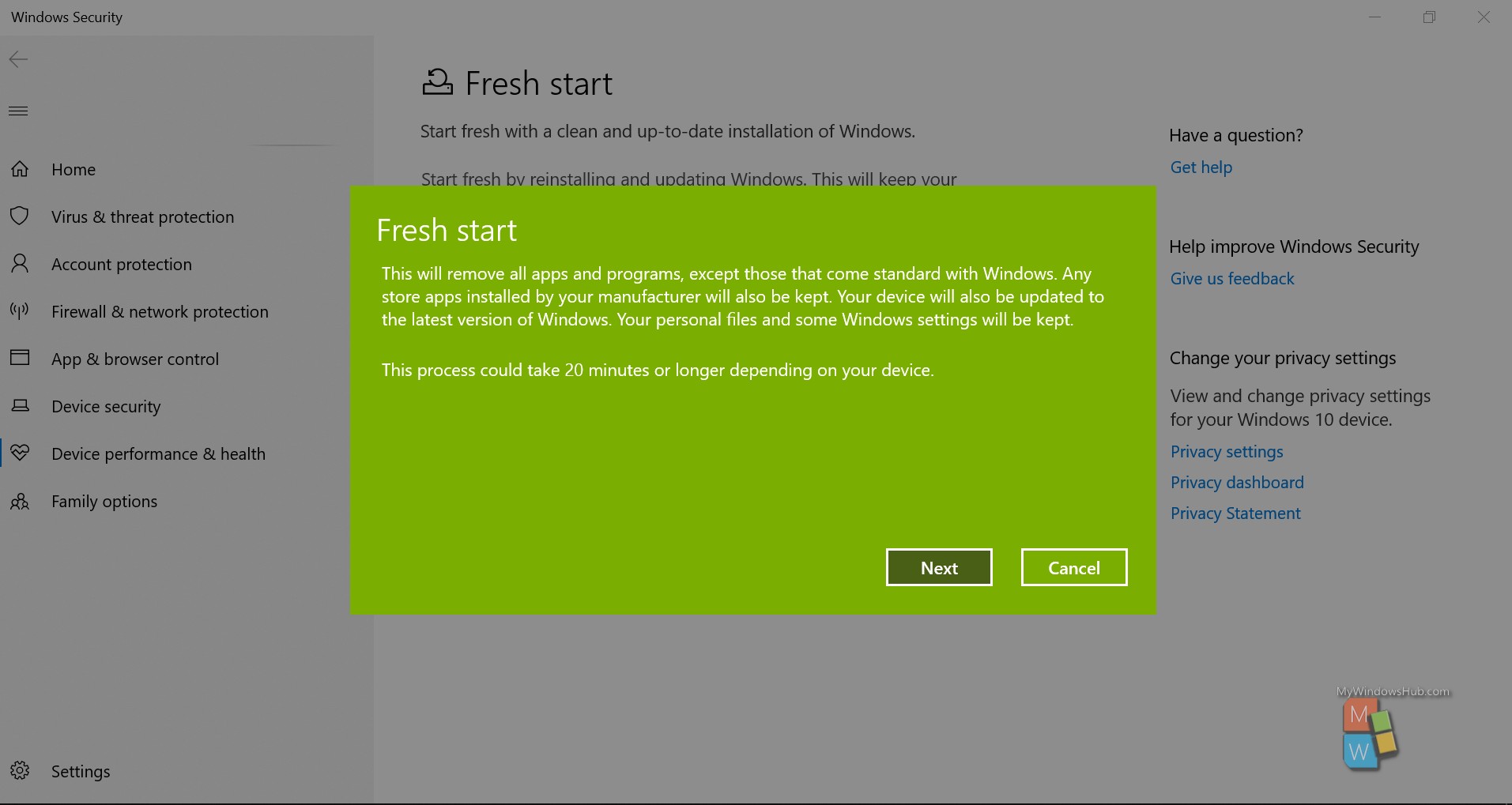 Now press the "Next" twice to continue. This process won't take long; please give windows a moment to collect a little information.
After the reinstallation process ends, you'll have a fresh copy of the Windows 10. You should visit the Windows update section and press the update button; this will download all required drivers for your system. Sometimes, Windows might not have all the drivers; hence you need to visit the manufacturer website to download those.
How to reinstall Windows 10 without Bloatware on the Anniversary update:
If you haven't updated your system to the creator's update, you need to download and run a tool as mentioned below,
Click this link to visit the official Windows website and download the tool to begin.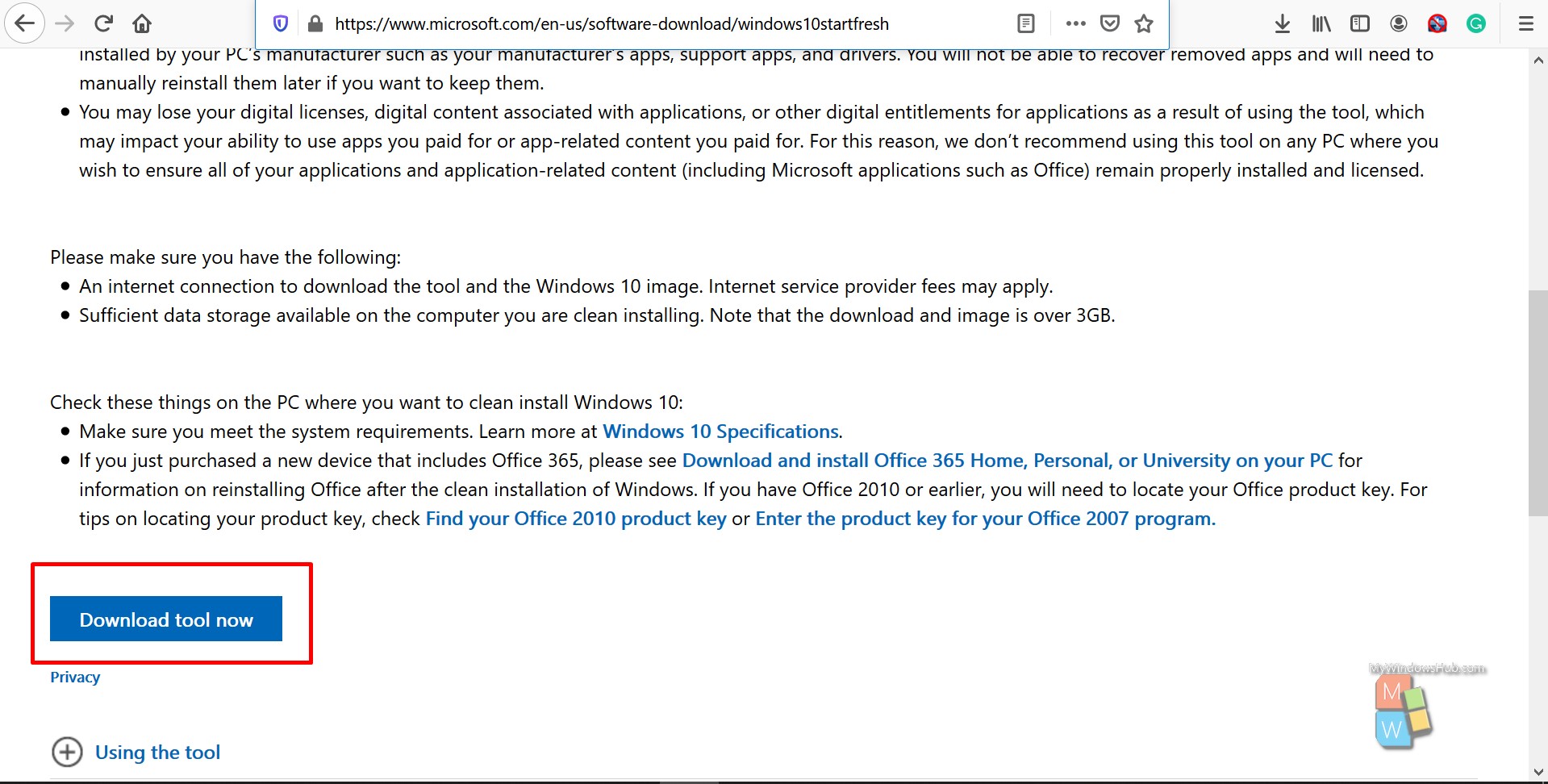 Click the accept button to begin the installation process.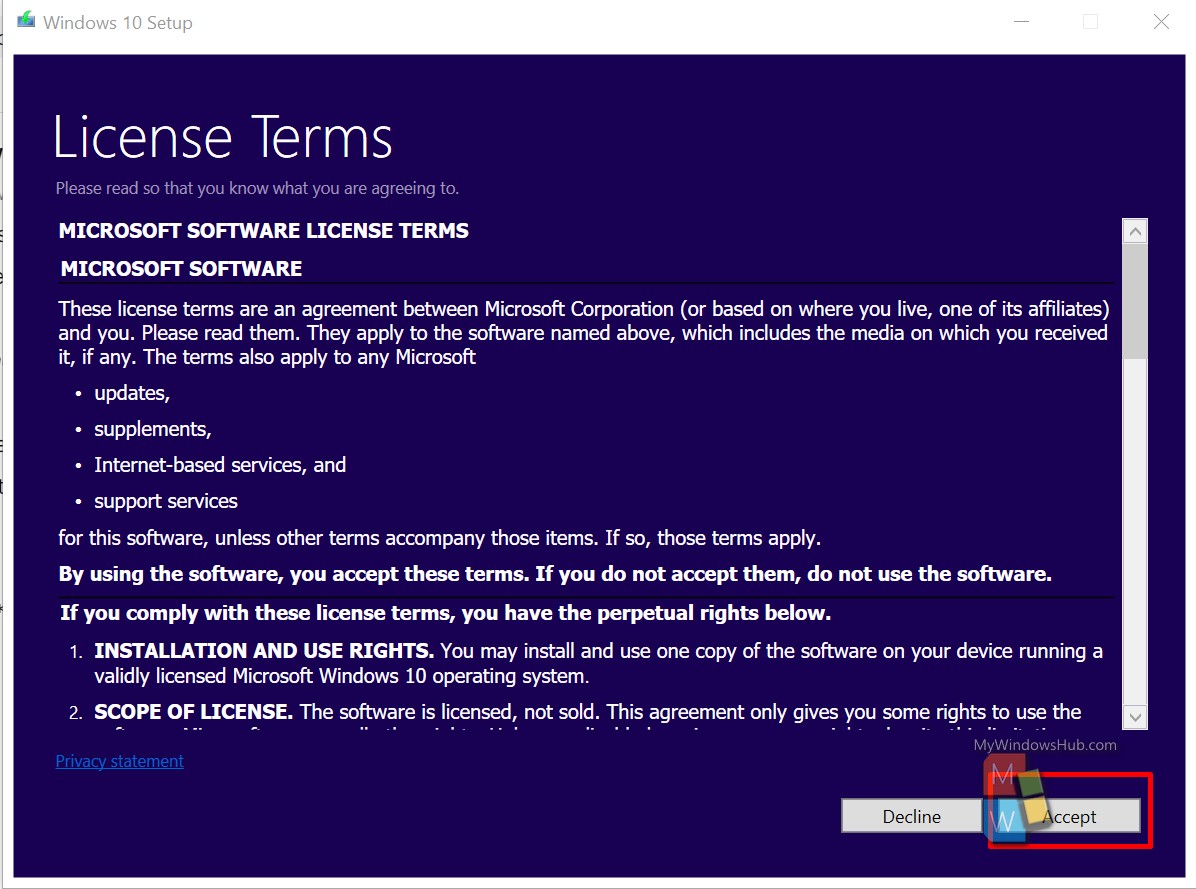 Then choose the preferences as per your requirement and then click "Start" button.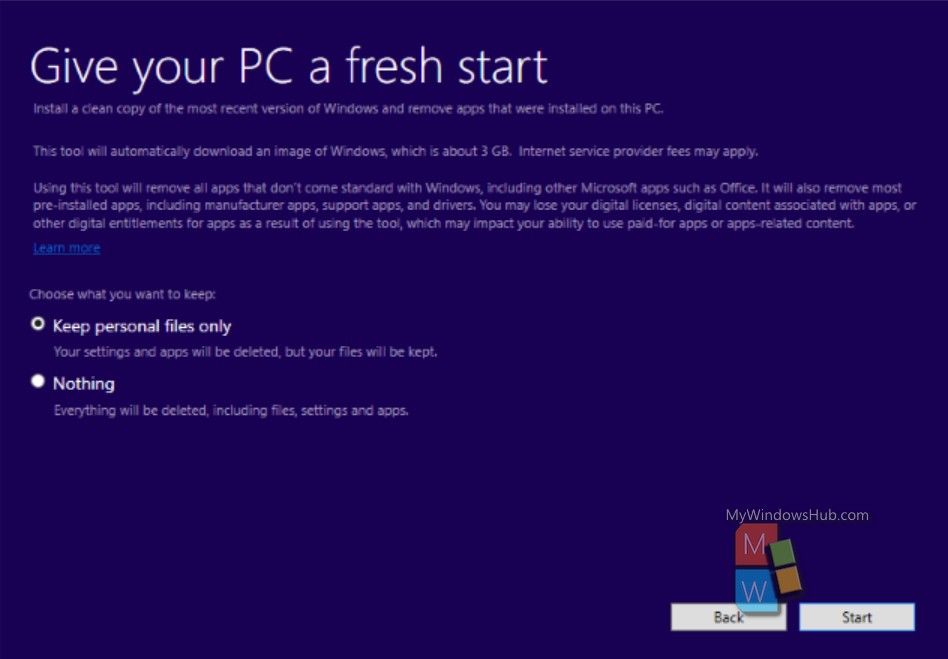 Please note that this tool will download the image file of Windows 10, which is around 3 GB. Once the installation process is over, it will give you a fresh copy of Windows 10 without any bloatware.
Conclusion
In this article, we have discussed two ways to reinstall Windows 10 on your system without any bloatware. Based on your type of system, you can choose from the above two methods and get rid of all the bloatware.