Webcam is now a source of virus attack for many users. Many a times, the user does not even get to know that he/she is being captured via the webcam. The webcam has become vulnerable to several other threats. Mot laptops come with built-in webcams which cannot be disconnected like a USB webcam. Remote Access Technology is often misused by hackers. They use it to capture your every move, what you are doing, or if you are talking to someone or even if you are not doing anything. There are many security physical tools that can act as a shield. These webcam guards some in form of window shutter which can cover and uncover the webcam as and when needed. This is highly effective. But if you are a person who never needs to use the webcam, it is advisable that you disable the webcam in case you do not need to use it that often.
In the following article, I shall show you how to turn off the webcam on Windows 10.
Steps To Disable Your Webcam on Windows 10
Open your Windows 10 Start Menu. In the Cortana search bar, type Device Manager. As the device manager comes in the search result, click on the Device Manager application and open it.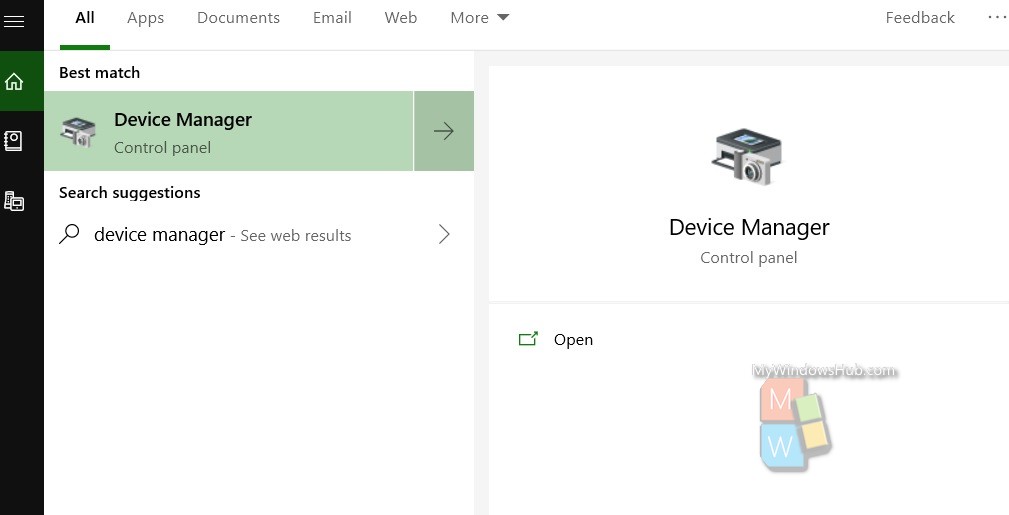 Under your device username, scroll down and find camera. There is a drop down arrow beside it. The buil in webcam name appears. If there is an external webcam connected, then it will also appear in the list.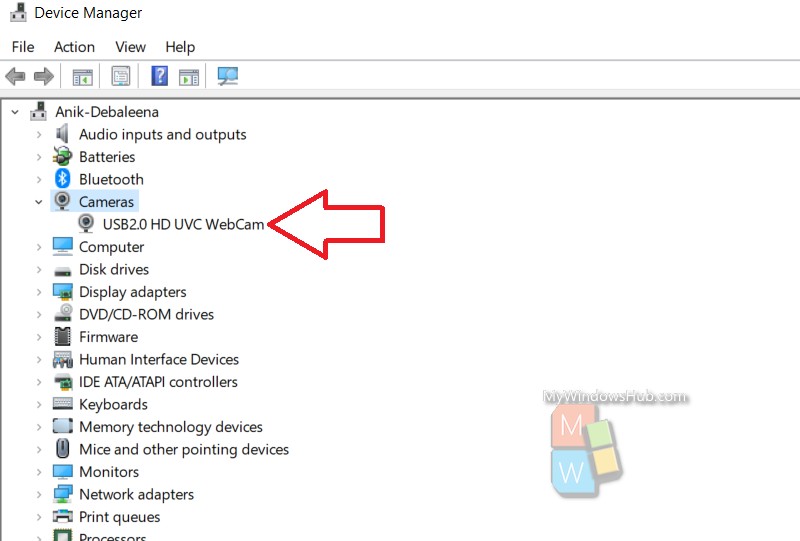 Right click on the built in webcam and click on Disable Device.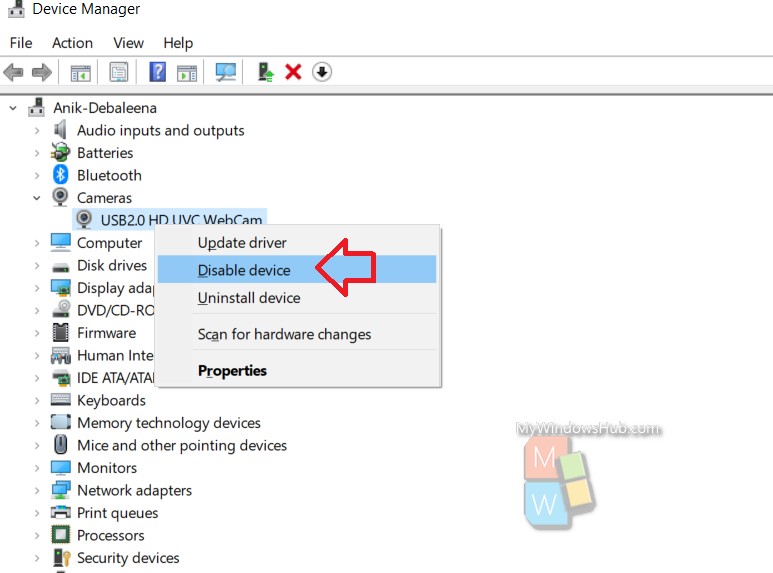 You will get a warning message. Click on Disable to confirm.
That's all!