The Bonjour is a highly convenient networking tool with a zero-configuration released in 2002 by Apple to connect PCs to an existing network. This service comes built-in with Apple's OS X and iOS operating systems. When you install any apple software like iTunes, you can check its availability in your local services.
What is Bonjour Service?
Bonjour provides services like setting up network printers, file-sharing, etc.
Bonjour allows users to automatically locate other computers or devices on a network without doing any network configuration. It means if you do not have a network up, this tool will help you to set up a new structure without doing much.
For example, if multiple computers or devices are using the iTunes app on your network, then bonjour makes it possible to manage shared media libraries. And an important point to mention, uninstalling this specific service will make iTunes to malfunction.
Although Bonjour is a software just like other software, it does not act similarly to your computer applications. Which means you won't be able to use this directly. It works in the background as a service on your computer, which communicates over the local data network.
Capabilities of Bonjour:
Bonjour uses the concept of "zeroconf," zero configuration. It will automatically find devices come online, go offline, and keep track of IP address changes. The following technologies are used to find devices on the server.
1. Address Assignment:
The software uses a "link-local addressing" scheme to automatically assign IP Addresses to local clients without using DHCP(Dynamic Host Configuration Protocol).
This scheme works on both IPv6 and IPv4 addressing.
Bonjour uses a link-local address scheme in IPv6 formatting, and for Ipv4 addressing scheme 169.254.0.0, a private network is used on a Windows-based platform,
2. Name Resolution:
For name resolution, Bonjour uses both local hostname configuration and multicast Domain Name System(mDNS).
DNS server works within a public network. A DNS server carries a database of public IP addresses and associated hostnames.
Multiple DNS works within the local network. It will find any Bonjour-optimized device on the network efficiently.
3. Local Services:
Bonjour can also provide location services on the network.
This is possible because of the addition of the abstraction layer on the top of the multicast DNS.
It contains the tables of Bonjour enabled applications, which are organized by service name.
Bonjour on Windows:
Apple's own Bonjour can also be installed onto computers running Microsoft Windows. Bonjour application is not a part of Windows installation, but applications like iTunes or Safari might install it on Windows 10.
To check whether bonjour service is enabled or not, go to the Start menu and type "Services" and then click on the "Services" application. You can monitor and control all the background and foreground services running on your Windows-based system in this tab. Please make sure not to enable/disable any other services as it will cause potential problems for your system.
On the services column you can see the bonjour service is enabled.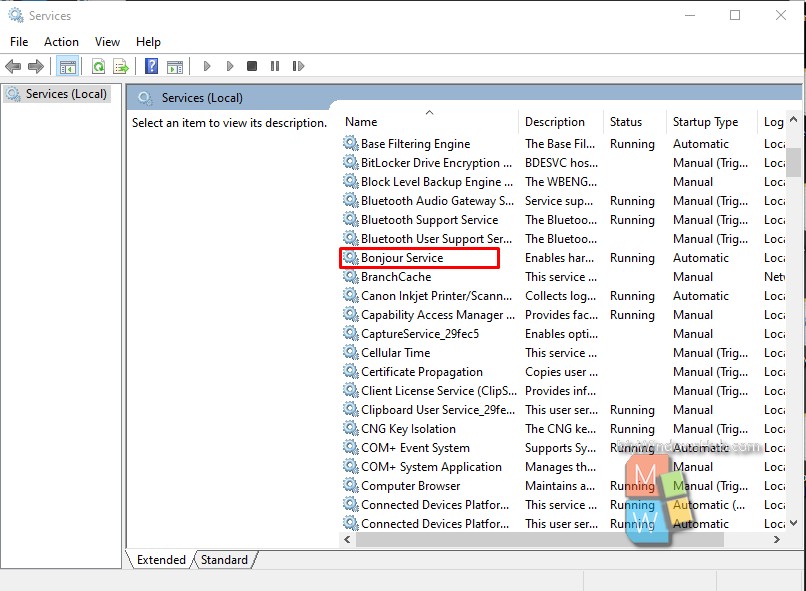 You can also find Bonjour service in Windows 8, Windows 7, Windows Vista, Windows XP Operating Systems. You might need to disable this particular service based on your requirement. You can follow the below-mentioned steps to disabled it on your Windows-based system.
How to Disable Bonjour Service on Windows 10?
There are two quick ways to disable/uninstall the Bonjour service on the Windows PC. Please follow the below steps to uninstall the service.
1. Using Control Panel:
Go to the Start menu, type "Control panel." and then click it.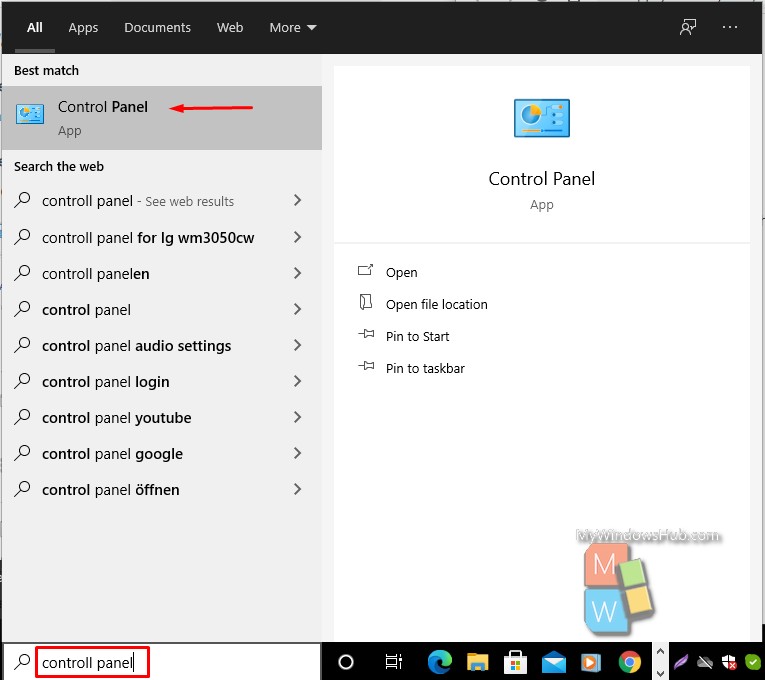 On the Control panle window navigate to "Program and Features".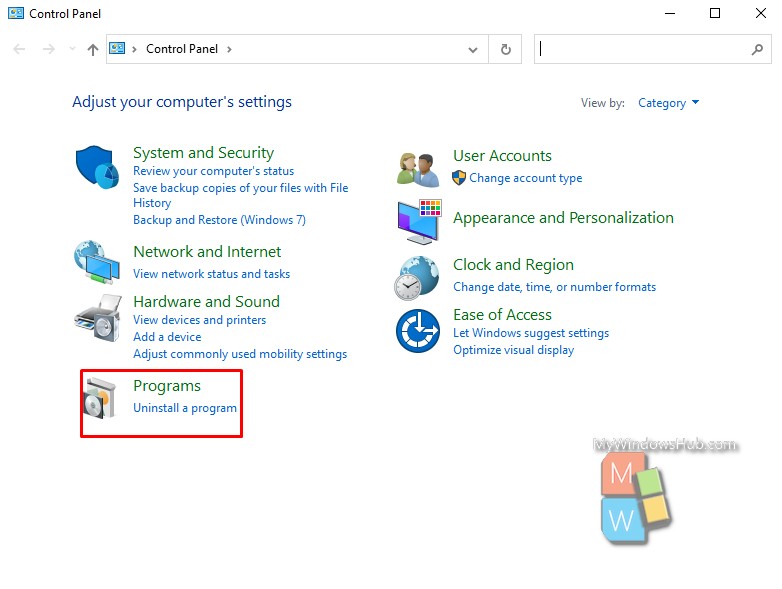 On the next window find Bonjour Service and Uninstall it.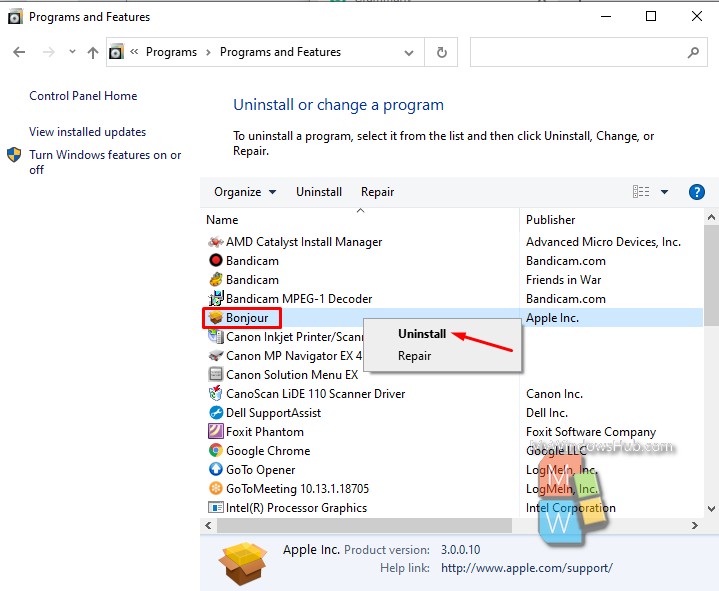 2. Via Services:
Type "Services" on the search bar and open services.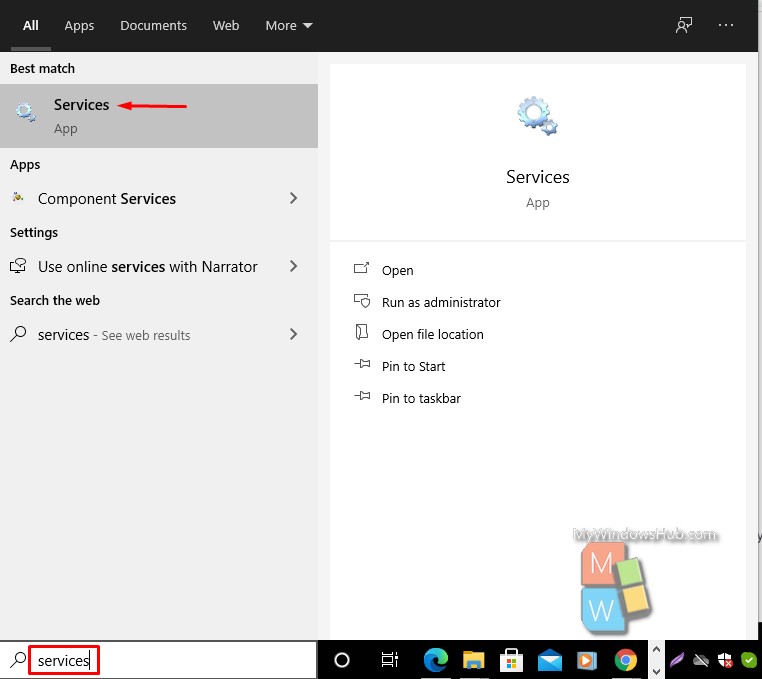 On the services window, find Bonjour services and then double click on it, leading you to the Properties window.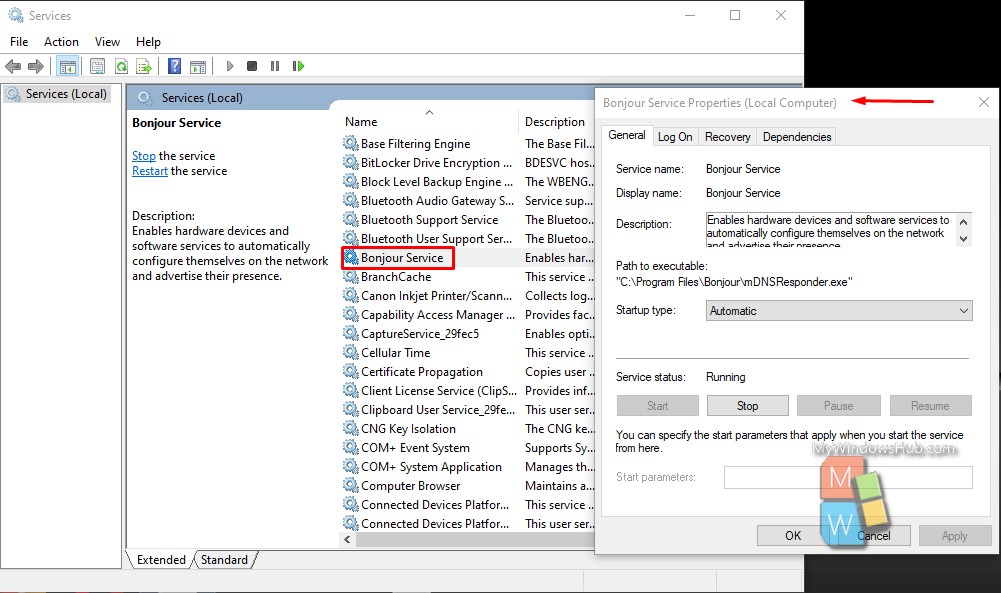 On the Properties window, go to the drop-down menu, Startup type, and choose Disable from the menu. Then click Apply/OK to execute the change.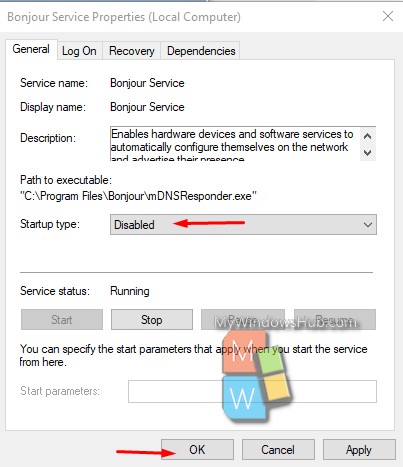 Conclusion:
In this article, we have pointed out the working principle of Bonjour service and two different ways to disable/uninstall it on your Windows-based system.