Windows 10 users have encountered a bug while they are trying to power off their Windows 10 devices from Audit Mode. The bug gives an error message, which says, "Your account has been disabled" When a Windows device boots, it boots in either of two modes- the audit mode or Out-of-the-box (OOBE) mode. The audit mode is often used by users to add new apps, device drivers and customize the device according to the users' requirement. When you boot your Windows 10 device in audit mode, you login to your built-in Administrator account. Then, Windows removes the account during the event of generalize configuration pass. Once you boot your device in the Audit Mode, it continues to do so, until you manually change the booting mode to OOBE mode.
So, talking about booting in the Audit Mode, you can customize your Windows 10 device by adding new drivers, new additional changes to the Windows before installation. When the installation is on process, if you use an answer file, Windows OS processes settings in the auditSystem and auditUser configuration passes. Now the bug is appearing when you log in to your system using the built-in admin account. You get the message "Your account has been disabled, Please see your system administrator".
When will a user get this error message? When the user goes to the Sysprep Audit mode from the OOBE mode and try to shut down the PC from the Start menu, the user comes across three power off menu, such as, log off, hibernate and sleep. If the user then tries to wake the PC, the error message pops up. Windows 10 takes no time to power on and shut down. This is because Windows 10 uses the fast startup of Hybrid Shutdown technology, where the computer does not gets shut down completely, like it used to get in older versions of Windows. With Hybrid Shutdown or Fast Startup, the user account is enabled immediately before logoff and disabled immediately after logon. Basically, the account is locked out when you turn off the computer and then turn it back on.
Step To Deal With "Your account has been disabled" Warning After Exiting Audit Mode On Windows 10
To solve this issue, you have to disable Hybrid shutdown. For that, open the elevated command Prompt (Click on Windows Start menu, type Command Prompt, right click and select Run As Administrator) .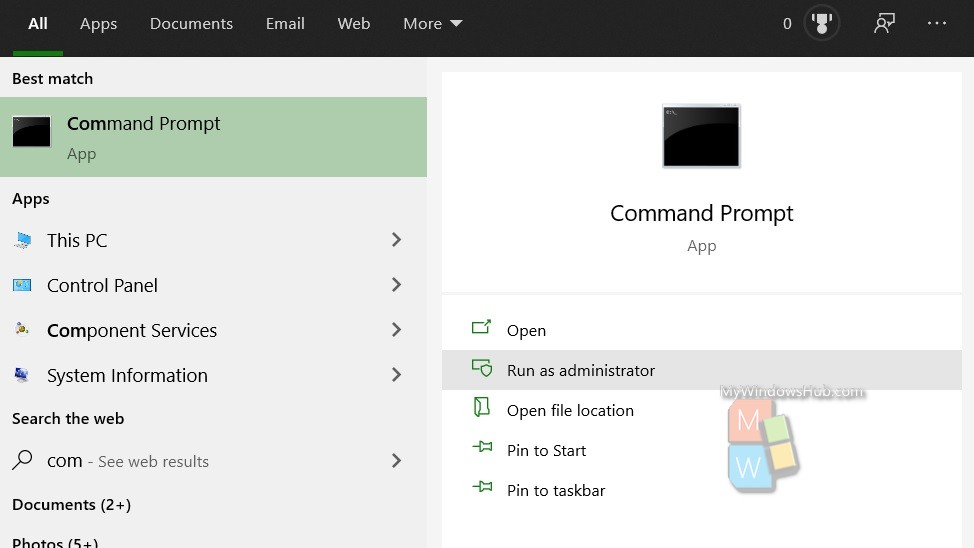 Next, type the following command and press Enter button.
shutdown /s /t 00
That's all!