One of the most annoying bugs in a Windows computer is the BSOD (Blue Screen of Death). When the BSOD takes place, a dump file is produced in specific location and the debugging information is stored in that location. This dump files are then analysed by BSOD analysts for debugging procedure. There are different types of dump files that are supported by Windows operating system like Minidumps (Small memory dumps), Kernel memory dumps, Complete memory dumps, Automatic memory dumps and Active memory dumps. By default Automatic Memory dump files are created. The following tutorial will help you to configure your Windows 10 computer to create these Dump files on BSOD.
Steps to Configure Windows 10 to Create Dump Files on BSOD
1. First of all right click on Start Menu and go to Control Panel.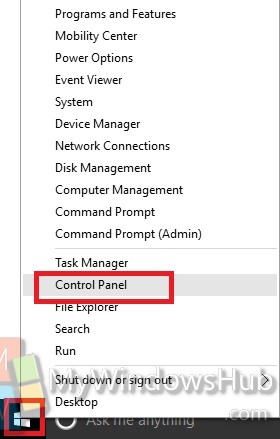 2. Go to System and Security. Click on System. Now click on Advanced System Settings.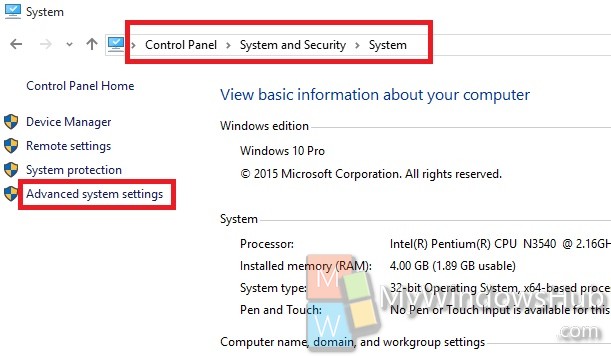 3. Go to Advanced tab. Tap on Settings under Startup and Recovery.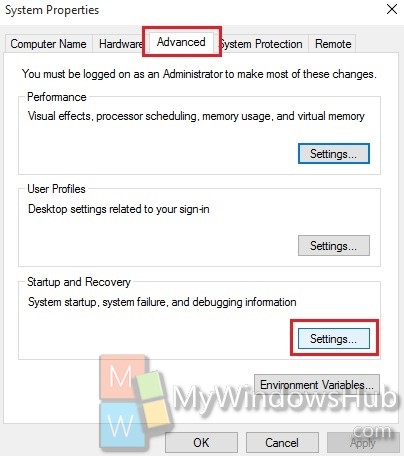 4. Check the Debugging information panel. by default, Automatic Memory Dump is selected. You can change it according to your own requirement.
i. If you do not want Windows to create a Dump File on BSOD, then select none.
ii. If you want Windows to create a Small Memory Dump (Minidump) on BSOD, then select Small Memory dump.
iii. The other types of memory dump that you can set are Kernel, Complete and active memory dump.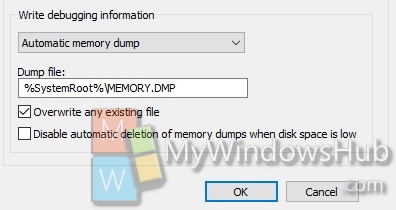 Click OK to save the changes.